Corinne Diserens Announced as Curator for Taipei Biennial 2016-Gestures and archives of the present, genealogies of the future: A new lexicon for the biennial
[press release]
The Taipei Fine Arts Museum (TFAM) has appointed French curator Corinne Diserens as guest curator for the Taipei Biennial 2016 after thorough internal and external consultations, comprehensive assessments, and communications and discussions based on written proposals, multiple video conversations, and site visits. Taipei Biennial 2016 is scheduled to be on view from September 10, 2016 to February 5, 2017.
Held every two years to promote contemporary art within a global perspective, Taipei Biennial is one of the most pivotal international exhibitions organized by TFAM. As one of Asia's longest running biennials, Taiwan's contemporary art has experienced rapid growth and increasing internationalization in the last two decades with the biennial trend gaining traction worldwide. Also with the arrival of post-modernism, widespread observation and critique of post-colonial positionality has been the focal point of various sectors of regional and global art scenes. Taipei Biennial 2016 marks the tenth in the series since the Biennial began in 1998, bearing witness to nearly 20 years of transmutation and narrative transformation in a global and geo-cultural context.
In light of this, the 10th Taipei Biennial is committed to developing a multidirectional interactive platform that extends its longstanding emphasis on geopolitical relevance and on critical issues of the day. Unlike the occurrence of a singular event, the 10th edition of the Taipei Biennial aims to construct a uniquely pan-Asian and Taiwan-specific vision to promote exchanges in regional and international art circles through conversations with the guest curator, in the hope of developing the unique, transforming, and fluctuating role of the Taipei Biennial in the midst of a global deluge of biennials.
Tailored for the Taipei Biennial 2016, curator Diserens' proposal is centered on different practices of thought, invention of discursive and performative apparatuses, and image productions leading to heterogeneous narrations allowing trans-disciplinary artistic experiences. Doing so, it unravels relations to archiving or anti-archival gestures and modes of memorization, to their readings and usage, to their potential appropriations, taking in consideration historical and cultural paradigm shifts. Through acts of deciphering and activation, Diserens explores the catalytic role of museums to navigate between knowledge systems. She also refers to the question posed by anthropologist David Graeber in his work, The Utopia of Rules: On Technology, Stupidity, and the Secret Joys of Bureaucracy: how to formulate a coherent critique of institutional bureaucracy and its structural violence so thathuman imagination and radical thought do not lose their vital center.
Diserens currently serves as director of the erg, higher art and research academy in Brussels, Belgium. She has served as director and chief curator at the Museion in Bolzano, Italy (2007-2008), Musée des Beaux-Arts in Nantes, France (2003-2006), Les Musées de Marseille in Marseille, France (1996-1999), and as curator at IVAM in Valencia, Spain (1989-1993), and was art director at the 1993 Tyne International biennial sponsored by the Arts Council of Great Britain. She curated the French national representative at the 2002 Biennale de São Paulo and the Triana International Contemporary Art Biennial (T.I.C.A.B.) in 2009. In 2004, she was honored by the Dutch International Association of Art Critics (AICA) for the Best Exhibition project in the Netherlands over the period of 2001 to 2003, as curator of the Dan Graham: Works, 1965-2000. Diserens is adept with the review and interpretation of literature, and has a wealth of experience anchoring her curatorial decisions from a variety of disciplines. Her comprehensive academic, curatorial, and arts management expertise, as well as her expansive field of vision inform her rigorous discursive structure and effective modes of operation. In light of the curatorial focus on contemporaneity for the Taipei Biennial, her expertise in audiovisual archive research and restoration demonstrates a potential for cross-period research.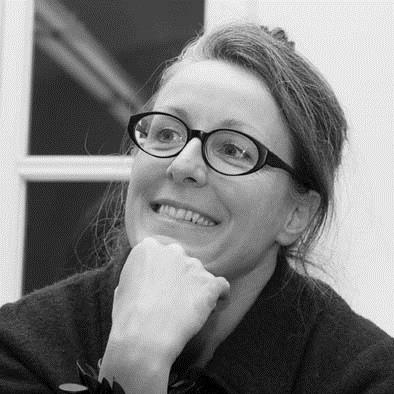 Taipei Biennial Retrospective 1996 – 2014: Disentangling the changing contexts
The Taipei Fine Arts Museum (TFAM) presents the Taipei Biennial Retrospective exhibition beginning August 13, 2016 on the Third Floor Corridor, as a response to developments over the course of 20 years. The exhibition period spans Taipei Biennial 2016 and offers a future vision with past retrospective as the series approaches the 20-year milestone. In addition to unraveling previous themes, the dual contexts of international dialogue and national networks will also be combed through. The exhibition will look back on the curatorial focus of each biennial exhibition from 1996 to 2014, presenting the global and regional developmental contexts in parallel as well as a comprehensive overview of the past and the outlook for the future for this upcoming Taipei Biennial
The exhibition will also feature a space hosting debates and artistic experimentation,thereby reconfiguring the logic of what is shared, of the common. Students from colleges, universities, art academies, and young artists will be invited to participate in performing the archives, the architecture, and the retrospective. They will also be invited to explore the historical structures of contemporary issues in regards to modernity and realities to come, or whose advent is impossible, and in doing so question the power of display, the amplification of reception of ideas and gestures, the notions of productions, of inscription and of destination in relation to constantly evolving acts and forms seeking emancipation.
TFAM Director Lin Ping said, "Taipei Biennial 2016 shoulders the future expectations of the Taipei Fine Arts Museum through its historical consciousness. The themed exhibition by the guest curator and the museum's own retrospective exhibition are integrated through an interweaving spatial configuration on both horizontal and vertical planes. Resources internal and external to the museum are interconnected to impart the synergy of the biennial to Taiwan's art world as we re-contemplate the role and responsibility of the TFAM Taipei Biennial in the changing times. Beyond international dialogue, it lives through the participation of members of the public and professional communities. We hope that the endeavors of the 10th Taipei Biennial will successfully deliver a distinctive message."