The 4th Int'l Museum Workers Day #IMWD2018 on Thursday, JUNE 28, 2018.
[Press Release]
EVENT
We invite you to join the 4th Int'l Museum Workers Day #IMWD2018 on Thursday, JUNE 28, 2018.
MISSION
International Museum Workers Day IMWD's mission is to educate the broader public about various professions in museum and heritage fields – including all professionals who have worked with museums and heritage at various capacities, e.g. artists, designers, archaeologists, publishers, etc.
LOCATION
The global event will take place across various social media – Twitter, WeChat, Facebook, Instagram, Weibo, Tumblr, Pinterest, LinkedIn, VKontakte, YouTube, etc.
We also invite museum and heritage workers without regular access to social media to email us (imwd@museumworkersday.org) their submissions.
ACTIVITY
Artists, Designers, Heritage and Museum Professionals are invited to introduce their professions by sharing photos of themselves (& colleague), or of their favorite object, in their work enviroment.
Artists, Designers, Art & Museum Lovers are invited to give a SHOUT OUT to their favorite museum & heritage workers – something as simple as sharing a 'Thank You' note on your social media with hashtag #IMWD2018.
Relevant images – tagged #IMWD2018 or – may be shared across various platforms on our social media feeds.
NOTE: We will do our best to continue to share all submissions throughout the year, across social media.
ORIGINS
The project was initiated by American museologist and filmmaker Homa Taj in 2015. The event was initially called Hug A Museum Worker Day in the same spirit as "International Hug a Medievalist Day."
LOCATION
TWITTER 
FACEBOOK
INSTAGRAM
TUMBLR
PINTEREST
WEIBO
VKONTAKTE 
YOUTUBE 
GIPHY
CONTACT
HOMA TAJ | Founder
Frank J Cunningham | Executive Director
INT'L MUSEUM WORKERS DAY (IMWD)
IMWD@museumworkersday.org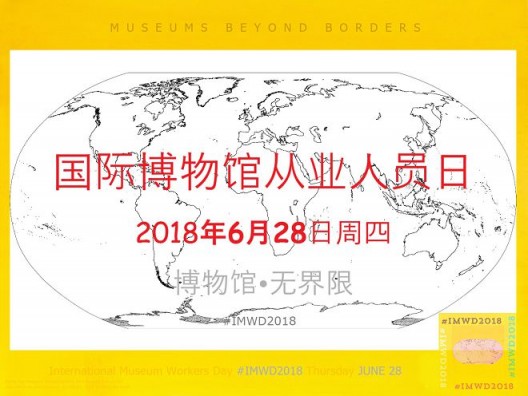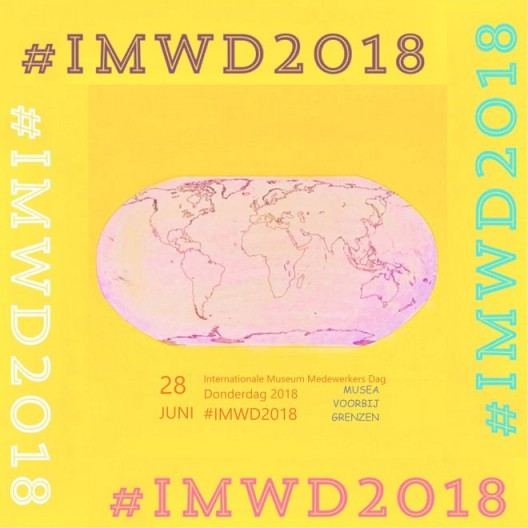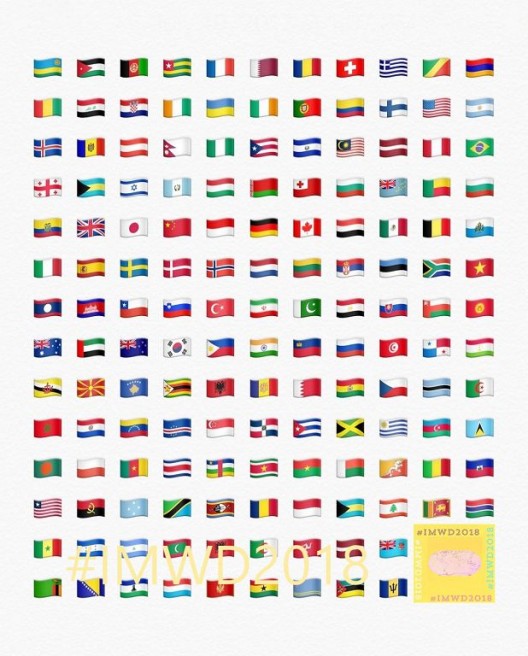 IMWD2017
Thursday June 29th marked the 3rd International Museum Workers Day #IMWD2017, an advocacy project founded by Museologist, Artist and Filmmaker Homa Taj of MUSEUMVIEWS (est. 2003).
To celebrate #IMWD2017, we invited museum and heritage workers from around the globe – including artists, scholars, art historians, scientists, archaeologists, anthropologists, curators, filmmakers, performance artists, designers & many other whose expertise, years of experiences and dedication help create, discover, preserve, and disseminate our tangible and non-tangible cultural heritage.
From among the 150+ countries that engaged with #IMWD2017, some of the inspiring participants were based out of:
Bhutan, Azerbaijan, Slovakia, Tajikistan, Moldova, Chad, Indonesia, Sri Lanka, Tonga, Mozambique, Ghana, Cameroon, Belaize, Oman, Madagascar, Jordan, Swaziland, Botswana, Congo, Jamaica, Nepal, Kazakhstan, Zimbabwi, Benin, Vietnam, Papa New Guinea, Suriname, Brunei, Haiti, Cote d'Ivoire, Malaysia, Burkina Faso, Togo, Dominican Republic, Mali, Rwanda, Chad, Senegal, South Africa, Yemen … & numerous others …

IMWD2017 were equally thrilled to have the participation of:
The Metropolitan Museum of Art; Musee Louvre; Galleria degli Uffizi; LACMA; El Museo Soumaya; Deutsches Historisches Museum Berlin; The Gardner Museum; Modern Art Museum, Rio de Janeiro; International Center of Photography; American Federation of Arts; LA Opera; Hispanic Society of America; National Museum Philippines;  AAMers (& Future of Museums); Museum Directors; International Council of Museums ICOM; ICOM USA; ICOM Canada; ICOM Italia; … & very many others…
150+ COUNTRIES
Over a three-month period, leading up to the June 29th IMWD2017 event, we personally sent out just over 7,000 (not a typo) emails to art, heritage and museum workers, institutions and associations, in 192 countries. This group was handpicked from MUSEUMVIEWS database of some 12,500 contacts, by our Founder (Homa Taj) Executive Director (Frank J Cunningham) and a team of volunteers, including MUSEUMVIEWS staff. The mailing list excluded all social media, but included LinkedIn.
NOTE: Since IMWD2017, (June 29, 2018), we have quadrupled our database of art, heritage and museum professionals and associations around the world.
Again, the above invitations excluded our reach and activities across various social media – Facebook, Twitter, Instagram, LinkedIn, Tumblr, etc. – where MUSEUMVIEWS (& IMWD) have a cumulative (individual and institutional) followership of more than 70,000.
This 3rd edition of IMWD was not our first-hand experience with Globaloney – overestimating globalization – a term introduced by Clare Boothe Luce in 1940, and more recently revived by Pankaj Ghemawat, Professor of Management and Strategy at New York University.
Based on our experience, Globaloney makes perfect sense in relation to any reliance on (regional – US & elsewhere) social media's reach, and worse still, on their remarkabley faulty analytics. With IMWD2017, we were once again reminded that undertaking an international social media campaign requires aggressively pro-active measures, and follow-ups, if one is serious about reaching the farthest corners of the globe.