M+ announces the six artists shortlisted for the inaugural Sigg Prize, with the winner to be announced in January 2020
M+, Hong Kong's museum of twentieth- and twenty-first-century visual culture in the West Kowloon Cultural District, is pleased to announce the six artists shortlisted for the inaugural Sigg Prize, which recognises outstanding artistic practice in the Greater China region.
The six selected artists are: Hu Xiaoyuan (born 1977, lives and works in Beijing), Liang Shuo (born 1976, lives and works in Beijing), Lin Yilin (born 1964, lives and works in New York), Shen Xin (born 1990, lives and works in London), Tao Hui (born 1987, lives and works in Shanghai), and Samson Young (born 1979, lives and works in Hong Kong). Each has articulated a distinguished artistic language over the past two years to address topics including cross-cultural relationships, identity, aesthetic value, and materiality that defy easy categorisation.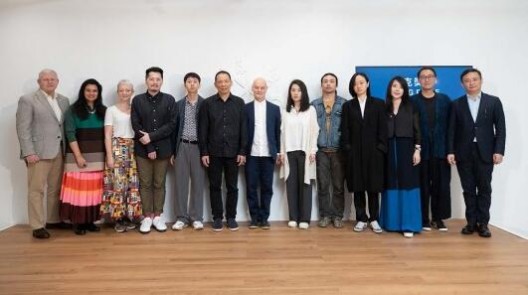 The Sigg Prize, established by M+ in Hong Kong in 2018, was formerly the Chinese Contemporary Art Award (CCAA), founded by Uli Sigg in China in 1998. The CCAA was the first award for contemporary art in mainland China, and it was a leading force in steering Chinese art and artists to the world, helping to frame the international conversation on Chinese contemporary art. The CCAA was granted to twenty-five artists or artist groups and nine art critics over its history. Following twenty years of activity, the CCAA has become the Sigg Prize, a new M+ programme.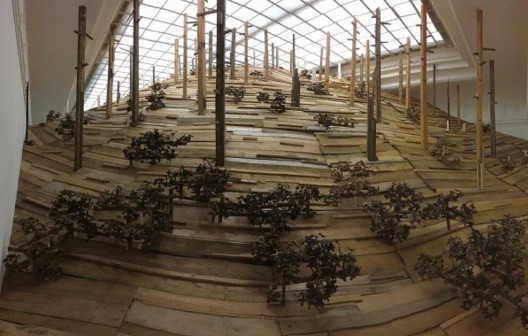 The six shortlisted artists will be invited to present works from the past two years in the Sigg Prize exhibition, which will be held at the M+ Pavilion, West Kowloon Cultural District, between 6 December 2019 and 13 April 2020 and will be curated by Pi Li, Sigg Senior Curator, Visual Art, M+. During the exhibition, members of the Sigg Prize jury will gather to select the winner based on the exhibition presentation. A cash prize of HK$500,000 will be awarded to the winner, and HK$100,000 will be awarded to each of the other shortlisted artists to encourage their future practice. The final result will be announced in January 2020.
The Sigg Prize is open to artists born or working in the Greater China region, with the intention to highlight and promote on an international scale the diverse and exciting artistic work and cultural dialogues taking place here. The shortlisted artists were selected by an international jury. For this inaugural edition of the prize, co-chaired by Suhanya Raffel and Liu Li Anna, the members of the jury are: Maria Balshaw (Director, Tate, United Kingdom), Bernard Blistène (Director, Musée national d'art moderne, Centre Pompidou, Paris), Gong Yan (Director, Power Station of Art, Shanghai), Lai Hsiangling (Curator, Taipei), Suhanya Raffel (Museum Director, M+, Hong Kong), Uli Sigg (collector and member of the M+ Board, Switzerland), and Xu Bing (Artist, Beijing). In making their selection, the jury affirmed the prize's commitment to bringing the most current work from the Greater China region to a wider international audience.
The international jury reviewed the work of thirty-one artists proposed by five nominators, with an eye to innovative practices that demonstrate a strong, sustainable development. The jury's discussions focused on contemporary situations and social issues, especially in relation to the individual in a society that is transforming in a global context, and the ways in which forms of expression derived from various language systems, mediums, and approaches reflect traditions and thinking across cultures. Ultimately, the jury recognised six artists whose practices are experimental and deeply resonant in contemporary contexts. All six embrace many locations in their work, clearly articulating the transnational character of Chinese contemporary art practice and corresponding with the ambition of the Sigg Prize as a global platform.
Commenting on the shortlisted artists, the international jury identified strong developments in each body of work.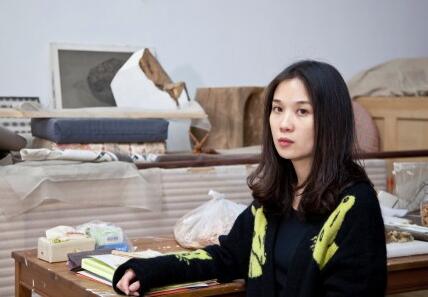 Hu Xiaoyuan: In a subtle, sophisticated practice interworven with a consideration of everyday experiences, Hu Xiaoyuan prompts viewers to re-examine the nature of materials and relationships. She works in silk painting and sculpture, and has extended her approach further into three dimensions in recent years, defining a new vocabulary for her continued investigations.
Liang Shuo: Liang Shuo's creations demonstrate his skill in transforming space and articulating an experimental reading of Chinese tradition. In his unique creative system, he analyses visual elements in daily life and seamlessly toggles between levels of cultural awareness.
Lin Yilin: In recent years, Lin Yilin has expanded the scope of his practice to encompass virtual reality technology while continuing his focused exploration of social dynamics through the body and performance. His acts of confrontation—simultaneously restrained and eloquent, and often humorous—reveal the violence within contemporary political and cultural systems.
Shen Xin: In her powerful, ambitious practice, Shen Xin tackles urgent topics and sensitive questions relating to identity, gender, religon, social ethics, and the art system through the form of fictional documentary. Her critical, nuanced narratives are deeply revelatory and always challenging.
Tao Hui: Expanding his career-long engagement with the body, Tao Hui has in recent years focused on developing and refining his video installations, which address emotions and relationships in precise ways. His meticulously orchestrated narratives encompass contemporary cross-cultural currents.
Samson Young: Samson Young draws from his formal training in music composition to define a profoundly experimental art practice. His installations and sound works—which also have a strong visual component and are often interactive—dissect layers of cultural significance, proposing alternative ways to understand and communicate.
Suhanya Raffel, Museum Director, M+, and Co-chairwoman of the Sigg Prize, emphasises the importance of the selection in this inaugural edition of the prize: 'In identifying these six shortlisted artists, the jury has defined the Sigg Prize as an experimental platform. The prize articulates a close relationship with the M+ Sigg Collection—arguably the most significant collection of Chinese contemporary art in the world—and a dialogue between recent history and current practice. By bringing the prize to Hong Kong and presenting it to a wide audience, M+ strengthens connections within the Greater China region and encourages public interest in and discussion of visual culture.'
Uli Sigg, collector and member of the M+ Board, notes the jury's work to identify important developments in contemporary art production in the Greater China region: 'To select the final six artists, we experienced heated discussions among members of the jury and nominators. The shortlist comprises a multigenerational group of artists, and each has a strong, distinctive voice in the global conversation on contemporary art. It is always a valuable opportunity for me to debate the latest practices that encapsulate dynamism in this part of the world.'
Liu Li Anna, Co-chairwoman of the Sigg Prize, expresses her enthusiasm for the evolution of the prize: 'I am excited to see the prize develop, to become a strong global platform for contemporary art in this region. I am delighted with the selection of these six artists and look forward to the inaugural Sigg Prize exhibition at the M+ Pavilion in Hong Kong in December.'