Marc Schmitz & Han Feng at M68 Berlin
October 16th – 30th – 2020
Berlin – Shanghai | M68 – Berlin | La Chapelle – Shanghai
M68, (Möckernstraße 68, basement Aufgang D, entrance D)
Saturday October 17th 2 – 6 pm
Finissage Thursday October 29th 4 – 6 pm
(From October 19th – 30th, opening hours by appointment only)
Group Exhibition ShanghART Beijing, Beijing

Marc Schmitz – A Tribute to Gaia

Marc Schmitz will present 'A Tribute to Gaia' allows the visitor to search trough a block of about 100 single drawings, by following the chronicle order of their creation. The graphics are shown in two sections: the 'Deluges and the Landings' (each about 50 x 60 cm acrylics on cardboard). A new Neon work, part of the project T.R.U.S.T. is produced for this exhibition, that visualizes a different understanding of the earth in form of a 3 dimensional image. Referring to the actual pandemic situation, a diary in quarantine, that was created during the lockdown in 2020, contains around 200 paintings, one of which is shown, along with a new book documenting the entire work. (The Nomads Square, 30 x 30 cm, oil on canvas). The painting # 125 (Ocean Eye) from the Series La Commedia Divina (130 x 170, oil on canvas)  completes the exhibition.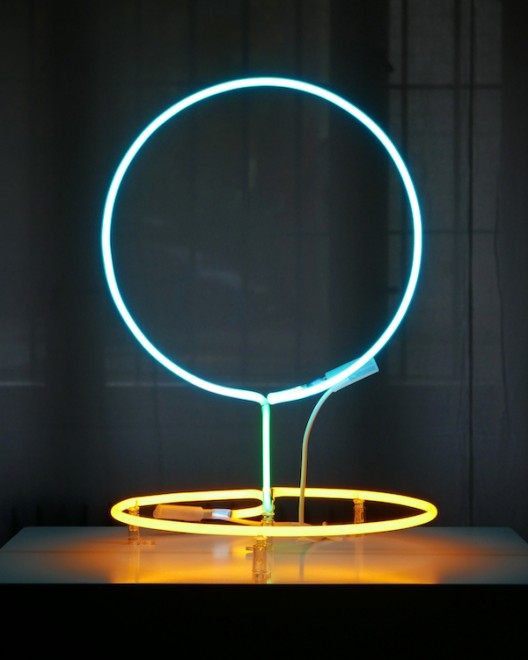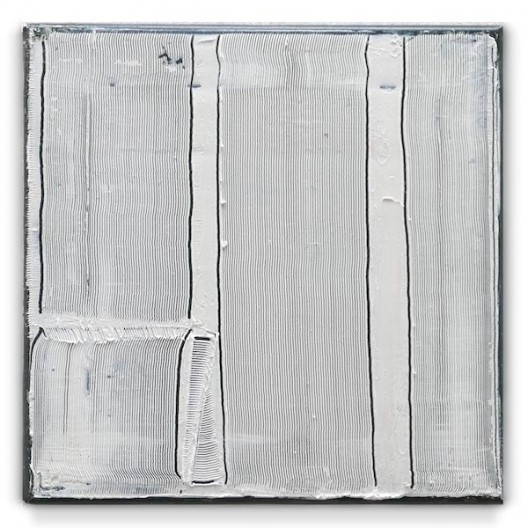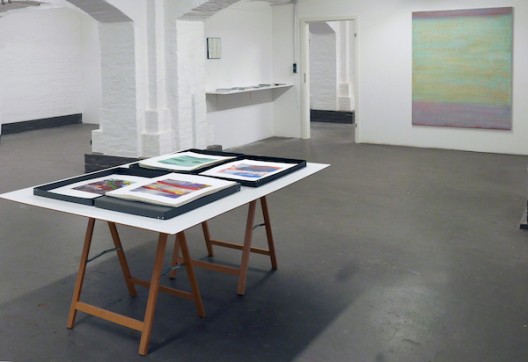 Han Feng – Containers of the invisible
In 2019 Han Feng moved with his family from Shanghai to Berlin. After establishing his new studio, he began working on a new series of paintings in which the support – the 'stretcher' – comprises an object, usually a household item Han Feng found in a junkshop in the city. Sometimes the objects are religious. Importantly, each object has a history but one which remains hidden, disguised, masked and elided, but not destroyed. Some hang on walls like totems. Others occupy a space – a hallway, a living room – like a tear in reality. Each work presents as a ghost, a cipher, but they are also meditations on fundamental art dualities, such as painting/support, revelation/effacement and subject/object.
Han Feng – "I draw inspiration from the Taoist literary tradition. I create pieces intended to evolve over time and change with nature. My new pieces act like containers whose presence are defined by their absence. They are colorful illusions meant to conflate accustomed spatial notions. In this way, they can be also viewed as playful precautionary reminders."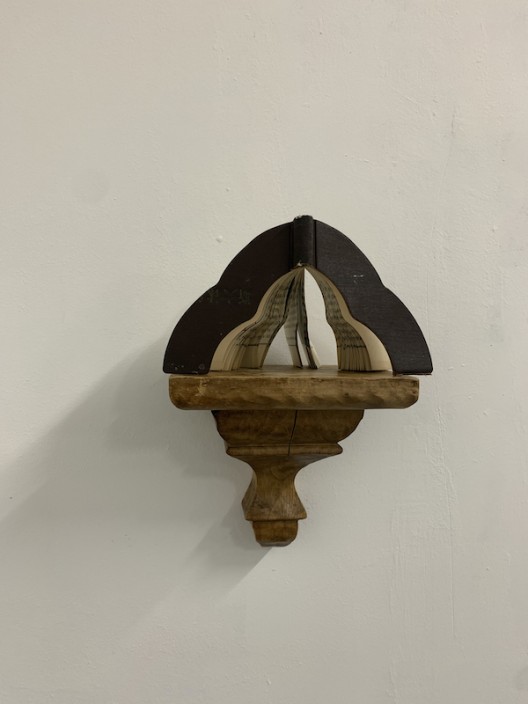 About Marc Schmitz
Marc Schmitz is a conceptual multi-disciplinary artist based in Berlin and Ulaanbaatar. He explores the foundations of the different media that he is in use with, by challenging their limits. His works convey sensuality and thought, inviting the viewer to enter into a mutually constructive dialogue, while addressing the limitless space with all of the viewer's basic senses. His works have been exhibited internationally, are represented in private and public collections and have been remarked with several international awards.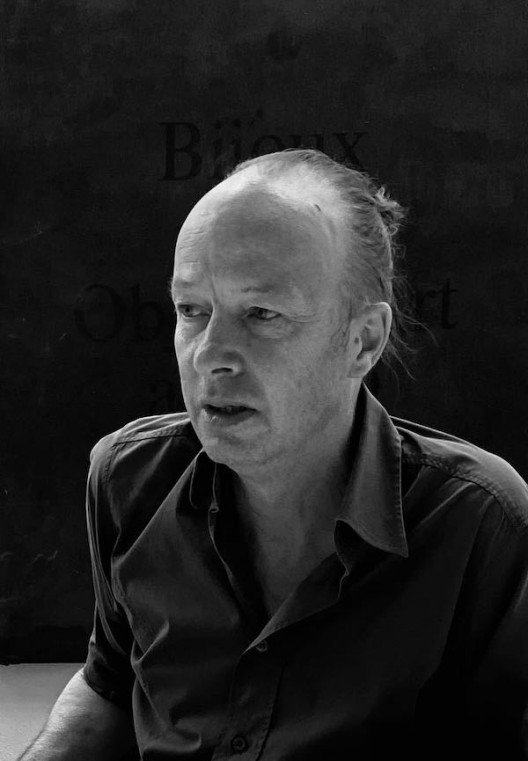 About Han Feng
Han Feng was born in 1974 in Harbin, in the province of Heilongjiang in the north of China, near the border with Russia. He graduated from Harbin Normal University in 1994 and Shanghai university in 2006. In 2008, Han Feng received the Creative M50 Jury Award and two years later Han Feng won the first prize of the firstJohn Moores Painting Prize (China).
In 2011 his works were shown at the 3rd Biennial at the End of the World in Ushuaia, Argentina as well as in MoCA and Around Space, both in Shanghai. In 2012, HAN Feng had a solo exhibition at CCCA Manchester. Britain's Saatchi Gallery and Japan's Aichi Triennial both exhibited major works of HAN Feng in 2013. In 2017 Han Feng had two solo shows, SOMEWHERE at ShanghART, Beijing (2017) and This Moment, Liu Haisu Art Museum, Shanghai. In 2018, Han Feng had a solo show at the Art Patrons, Qiao Space & Tank Shanghai Project Space, Shanghai, and also Sense of Paper – Melting Point, L+ Space, Shanghai. His solo show, The Poem Simply Rising, took place in 2019 at the Wuxi Museum, Wuxi.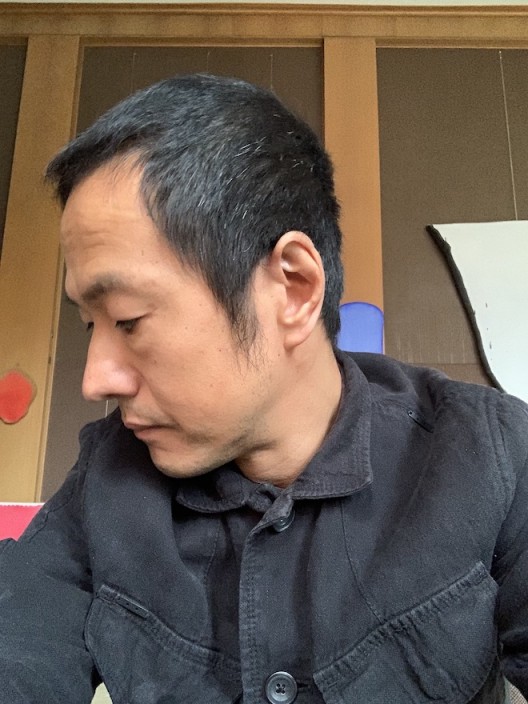 Contact information
Email Kunstforumberlin@gmail.com
Telephone +49 (0)179 6868386
Marc Schmitz www.marcschmitz.net
Han Feng https://hanfengart.net