Mediacity Seoul 2016 announces Artistic Director, dates, first ideas, and pre-biennale projects
A flagship biennale of Seoul Museum of Art with a focus on media art, SeMA Biennale Mediacity Seoul will present its 9th edition from September 1 to November 20, 2016, under the curation of Beck Jee-sook. Beck previously served as Artistic Director of the 4th Anyang Public Art Project, and curated at Insa Art Space and the Arts Council Korea Art Center from 2000 until 2008.
The first ideas of Mediacity Seoul stem from science and/or speculative fiction, especially the imagination by which it comprehends disaster, fear, contingency, and disability, and the diegesis through which it reveals the formation of the future within a narrow, preoccupied landscape.
A series of printed magazines will be published and disseminated throughout 2016, conceived by five invited editors/editorial groups: Chimurenga (Ntone Edjabe), Moon Jung Jang, Yekyung Kil, Miguel A. López, and Keiko Sei. The forthcoming magazines will capture atypical shapes of knowledge around the globe and bring to surface the distances lying in between.
In a bid for laying out the foundations for next year's event, several pre-biennale projects will progress until the opening of the exhibition. Artists Yang Ah Ham and Taeyoon Choi will each present their dialogues with educators, artists, and activists, raising issues on (un)learning in contemporary times. Meanwhile, a group of young Korean artists and the Mediacity Seoul curatorial team, will post their web bookmarks, clipped along their research and production for Mediacity Seoul as an alternative way of documenting the process.
All projects will be featured online through the official website, designed by E Roon Kang, which mirrors and re-configures the timeline of Mediacity Seoul's Facebook page.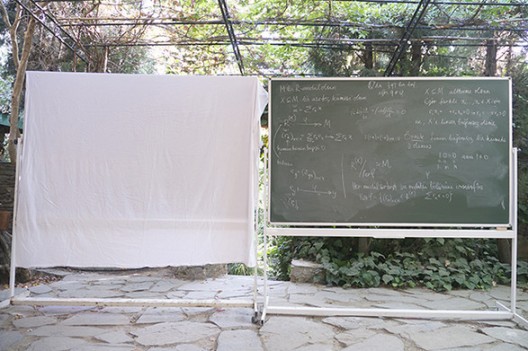 About SeMA Biennale Mediacity Seoul 2016
Sharing the "post-museum" vision of Seoul Museum of Art (SeMA), SeMA Biennale Mediacity Seoul is a recurring international survey of contemporary art, with a focus on media art and other art forms that pertain to the concept of media. Founded in 2000, Mediacity Seoul has reflected the city of Seoul as a center of media art and technology while expanding the identity of Seoul Museum of Art. Its mission focuses on serving as a catalyst for creating momentums for art, media, and technology; promoting local artists while encouraging international conversations; and incubating a wider constituency for art and culture.
About Beck Jee-sook
Beck Jee-sook was Artistic Director of Public Story, the 4th Anyang Public Art Project (APAP), held from 2013 to 2014. Previously, she was Artistic Director of Atelier Hermès (2011–14), Director of the Arts Council Korea (ARKO) Art Center, and Project Director of Insa Art Space (2005–08). She served as Curator of Insa Art Space and Chief Curator of the Marronnier Art Center from 2000 to 2004, where she presented diverse layers of curatorial projects, including A New Past: Contemporary Art of the Former Yugoslavian Regions (2004), Parking (2003), and Shin Hak-chul—The History of Modern Korea (2003). She co-curated Activating Korea: Tides of Collective Action (Govett-Brewster Art Gallery, New Plymouth, 2007), The Last Chapter—Trace Route: Remapping Global Cities (The 6th Gwangju Biennale, 2006) and The Battle of Visions (Kunsthalle Darmstadt, 2005). In 2002, she organized the international symposium on alternative spaces titled Memory of Cities, History of Spaces.