"Future Eaters"
MUMA, Melbourne
[Press Release]
How is sculpture evolving to reflect a world where technology has come to shape almost every facet of our existence? How might the sculpture of our time appear to viewers in the future? These are some of the questions posed by Future Eaters, a new exhibition at Monash University Museum of Art (MUMA).
Artists
Hany Armanious (AUS)
Benjamin Armstrong (AUS)
Damiano Bertoli (AUS)
Nina Cannell (SWE)
Marley Dawson (AUS)
Aleksandra Domanović (SVN)
Hannah Donnelly (AUS)
Alex Dordoy (GBR)
Lewis Fidock & Joshua Petherick (AUS)
Mira Gojak (AUS)
Guan Xiao (CHN)
Yngve Holen (NOR)
Alex Israel (USA)
Magali Reus (NLD)
Anna Uddenberg (SWE)
Anicka Yi (KOR)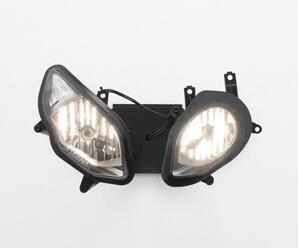 Future Eaters presents a range of contemporary Australian and international artists working with sculptural practices in our present technological age. Featuring several newly commissioned artworks and installations, the exhibition explores some of the ways sculptural materials and forms are changing as artists respond to the mediated and virtual realities of the world in which we live and work.
The exhibition is curated by MUMA director Charlotte Day.
"It's very exciting to bring together works by a number of leading Australian and international artists working at the cutting edge of sculpture to explore how technology is shaping our lives and world," Day says.
Future Eaters features artists from Australia, China, Germany, the Netherlands, Sweden, the United Kingdom, USA and the former state of Yugoslavia.
Day says she wanted to examine how artists are exploring themes of post-human or cybernetic bodily experience and the effects of digital and advanced industrial technologies, but she wanted to do this by imagining their artworks as if an archive unlocked or specimens uncovered at some future date.
"Sculpture is of our time but we can also envisage it outliving us and its forms becoming residues of our existence," Day says.
"We most often think of the museum as a space of preservation and exhibition of the past, or platform for new work, and our audience to it as our contemporaries. I wanted to play with the timescale of the museum and push the gallery space into the future, to imagine the viewer of a future era speculating on these sculptural artefacts just as an archaeologist of our own period might speculate on the residue of earlier times."
To this end, the exhibition departs from a standardised 'white cube' gallery format to present its sculptures as specimens in an environment populated with new architectural features and associations. Artist Damiano Bertoli has been invited to create the exhibition design, building on his previous use of an 'infinite grid' that forms an event horizon for the restaging of transgressive moments from modernist histories.
Along with Bertoli's environmental design, the exhibition features a striking number of new commissions.
"We are pleased to be able to support Australian artistic practice by commissioning several new works for Future Eaters," says Day.
Future Eaters features new commissions by Benjamin Armstrong, Damiano Bertoli, Marley Dawson, Lewis Fidock and Joshua Petherick, and Mira Gojak.
Mirroring its themes, Future Eaters features a number of artists working with contemporary materials only made possible by technological innovation, such as Aleksandra Domanović who uses laser-sintered PA plastic to create sculptures that speculate on how cybernetics is transforming the human body.
"Part of my brief for this exhibition was to explore the myriad ways that sculptural form and language is shaped by the industrial and digital possibilities of the present moment. This leads to even the seemingly most stable categories for thinking about sculpture – for example, is something figurative or representative of the human body – being challenged and broken down in interesting and surprising ways," Day says.
"Future Eaters is filled with mesmerising works that blur the boundaries between humans and machines, bodies and abstract forms."