Open Call | All the Way South:
Residency in Exchange 2020
Guangdong Times Museum
The Factory Contemporary Arts Centre
2019-11-25 ~ 2019-12-25
Guangdong Times Museum, Guangzhou
The Factory Contemporary Arts Centre, Ho Chi Minh City
The Guangdong Times Museum is pleased to announce an open call for All the Way South: Residency in Exchange with The Factory Contemporary Arts Centre in 2020.
In the summer of 2020, The Factory will host one artist from China for a one-month residency in Ho Chi Minh City. In return, one Vietnamese artist will be invited to Guangzhou by Times Museum. After the exchange, one of the two selected artists will be granted a production fund based on a proposal developed in response to these geopolitical coordinates.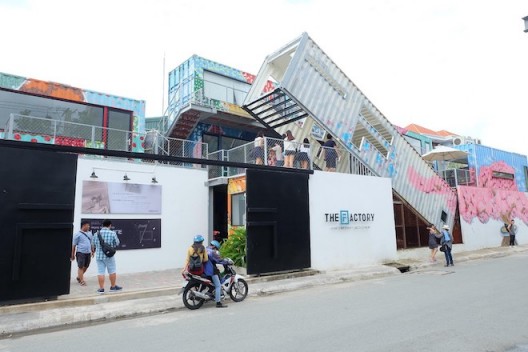 The Guangdong Times Museum and The Factory are both core-funded by private sector enterprises. They have made shared commitments to assist artists in their search for resource, visibility and support, to nurture dialogues between artists and local communities, to negotiate and contextualize the social value of art in increasingly prohibitive and divided societies, and to stimulate and reverberate south-south resonances. The 2020 exchange intends to bridge the vastly different histories and communities of contemporary China and post-colonial Vietnam, and to corral a shared resilience against market-driven ends of artistic production and circulation.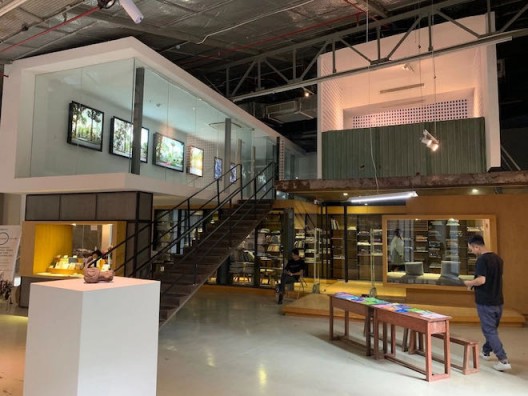 Application Materials
For applications of The Factory residency in 2020, please submit the following documents to atws@timesmuseum.org by December 25, 2019:
- A one-page statement of intent in English (max 500 words);
- CV and portfolio with supporting images, video links and websites in PDF format;
- Email, mobile, or social media contacts.
** All the Way South is an exchange program with international partners. Please note that English will be the language of communication.
For the awardee
- To be awarded a fellowship of 25,000 RMB, which includes visa, insurance, travel costs between China and Ho Chi Minh City, local accommodation per diem and other research expenses;
- To self-arrange travel and research plans in accordance to the artist agreement;
- The Factory will facilitate and coordinate local accommodations and itineraries alongside the delivery of at least one public event by the artist;
- To submit a proposal at the end of the residency and apply for the commissioning fund of Guangdong Times Museum;
- To provide a report of 1000 words with documentary images no later than one month after the residency.
** The final selection of artists will be jointly made by Guangdong Times Museum and The Factory. Shortlisted applicants will be notified in January, and a Skype interview might be requested afterwards.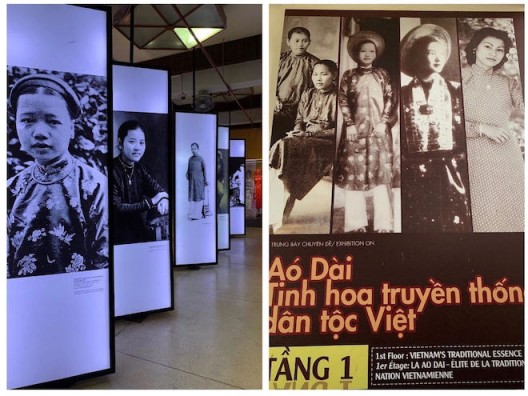 The Factory Contemporary Arts Centre
The Factory is the first purpose-built space for contemporary art in Vietnam. As an independent organization, we are a 'factory' of critical ideas; a site of constant physical transformation; a network of people who strive to speak about tangible and intangible cultural memories that matter and are indelibly unique. We understand the social system that we operate, but we want to challenge its limits, acknowledging artists today as interdisciplinary thinkers who reveal unique ways of conceiving our journey into the 21st Century – their ideas we thus nurture and celebrate as constructive observations of our social world.
Established in 2016 by artist Ti-A Thuy Nguyen, The Factory aims to be a dynamic destination for art, designing innovative programs illustrating the creative criticality of Vietnam today. With significant gallery space in which to experiment and a dedicated Arts Department with international curatorial expertise, our program of curated exhibitions, workshops, live arts, talks and film screenings is driven by the needs of our local community. We are particularly committed to assisting artists in their search for resource, visibility and support.
In Vietnam, we possess a rich aesthetic tradition whose diverse languages stretch from lacquer to silk production, from puppetry to wood craftsmanship. However, our contemporary fine arts remains little known and understood due to a lack of arts and educational infrastructure that care about its global competitive relevance. In response, The Factory endeavors to initiate programs that connect and develop cross-cultural dialogues, collaborating with like-minded partners at home and abroad, in the creation of quality projects and opportunities that further develop artistic production and cultural publics in Vietnam.
Located 20 minutes east of the centre of Ho Chi Minh City in Thao Dien, in District 2, The Factory's unique architecture stands out as a beacon of creative spirit – a warehouse with over 500m2 of display space designed by HTA + Pizzini Architects, replete with a container-ville at its street-font. The Factory operates as a social enterprise, whereby all profit from sale of art and business on the property supports the running costs of its art-related programs.
All the Way South Residency in Exchange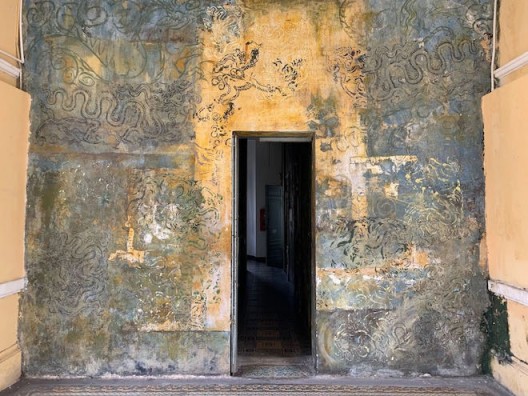 All the Way South: Residency in Exchange situates artist research and production in a rich and complex constellation of Souths by revisiting, re-interrogating and recuperating undercurrents of culture across national and ideological borders. Historically, Canton-where the Guangdong Times Museum is located-was the port of colonial trade and subaltern migration between China and the Souths of the world. Over the past thirty years, such trajectories and imageries have been largely overshadowed by accelerated capital and material flow. By consolidating direct circuits between southern China and the Souths of the world, and supporting research-oriented residencies and commissions, the exchange aims at creating new agencies of south-south resonance and cosmopolitanism.