Para Site narrates survival stories of migrant domestic workers in HK (19Mar-6Jun)
Artists Include: Poklong Anading, Liliana Angulo, Xyza Cruz Bacani, Jean-Franois Boclé, Gum Cheng, Koken Ergun, Harun Farocki, Larry Feign, Abdoulaye Konate, Sakarin Krue-on, KUNCI, Fan Ho, Alfredo Jaar, Jao Chia-en, Eisa Jocson, Joyce Lung Yuet Ching, Daniela Ortiz, Beatrix Pang, Miljohn Ruperto, Santiago Sierra, Melati Suryodarmo, Brian Gothong Tan, Maria Taniguchi, Ryan Villamael, Elvis Yip Kin Bon, Sun Yuan and Peng Yu

Afterwork takes its point of departure from Para Site's ongoing Hong Kong's Migrant Domestic Workers project, a project aimed at engaging the domestic worker community through collaboratively organised public programmes and commissioned artist research.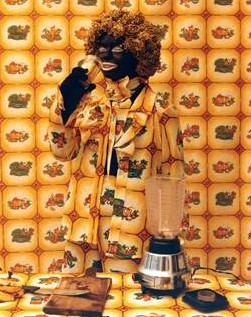 Afterwork looks at the migrant domestic worker community, Hong Kong's largest minority group, and tells their stories of migration, labour, and displacement, which are crucial narratives that need to be told alongside the growing affluence of Hong Kong in the past decades. It takes into consideration the representation of migrant domestic workers from various perspectives to provide critical reflection on the persisting issues of discrimination, stereotypes, legal status, housing, rest, and privacy. Alongside the main narrative of economic progress and capitalist growth told by Hong Kong's majority, the exhibition follows the different historical waves of labour migration in Hong Kong and the world.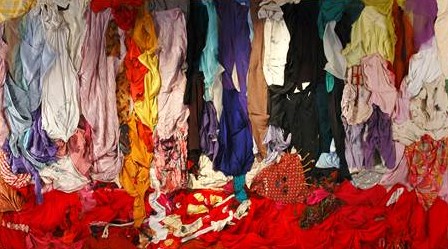 Afterwork includes the work of emerging and established artists from Hong Kong and the region, together with a number of historical works and contributions by major international artists, looking at the issues under discussion from different contexts.
In addition to the exhibition, will be the launch of Afterwork Readings, a major anthology of literature about and by migrant domestic workers that is produced in collaboration with KUNCI Cultural Studies Center as the culmination of their project The Afterwork Reading Club (Klub Baca Selepas Kerja).
The book contains short stories, poems, and excerpts from novels and plays, written by classical literary figures of the region, established contemporary authors, as well as domestic workers, with some having been commissioned following their participation in our reading group. It will be printed in four different languages (Bahasa Indonesia, Chinese, English and Tagalog), with the hope to create a platform facilitating the encounter and exchange through literature between the different migrant worker communities. It is also aiming to bring together the most relevant texts on this issue of great importance, written in our region over the past century, as well as to promote the work of the most promising writers from among the domestic workers community.
Para Site plans to print 2,000 copies of the publication, to be disseminated free of charge to Hong Kong's migrant and domestic workers community, as well as similar communities in Pearl River Delta, Taiwan, Philippines, and Indonesia. The book will be available at the opening of the exhibition.