Scene / Asia – Movements Toward Active Spectatorship
Second Annual Symposium
'(Un) Doing Democracies in Asia: Performance, Narratives and Silence'
20 March – 21 March 2017
at Hong Kong Arts Centre MacAulay Studio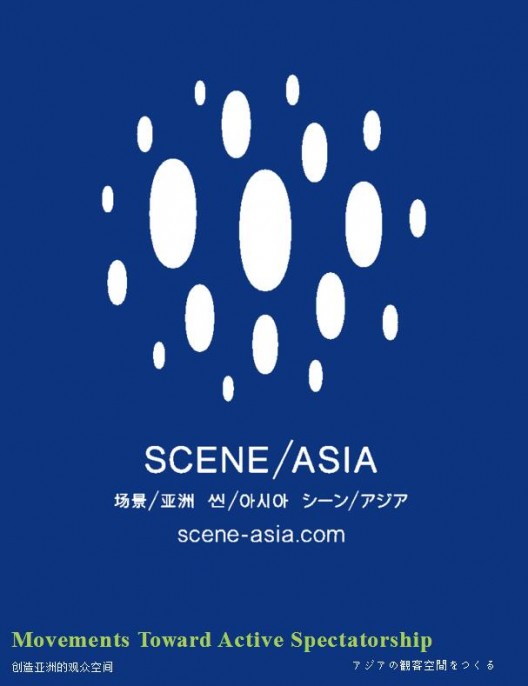 Concept
Scene / Asia is a dynamic platform for enabling active interaction with multiple scenes in Asia: both the performance scenes and the sociocultural sites. Through this multi-lingual platform (Chinese, Korean, Japanese and English) Scene / Asia encourages the local readers/audiences to not only be a passive recipient of the knowledge and information, but an active participant in mutually developing a knowledge base that will precipitate a solid Asian performing/performance art scene in the future. The project leaders in five countries (China, Korea, Singapore, Taiwan and Japan) will work together to materialise four strands of projects: curation, symposium, research, and audience events. Scene / Asia is more than just a media: it is a movement for promoting active spectatorship in Asia.
Participating Artists and Moderators
Ho Rui An (Singapore)
Fahmi Reza (Malaysia)
Hansol Yoon (Korea)
Akira Takayama (Japan)
Chen Chie-Jen (Taiwan)
Candace Chong Mui-Ngam (Hong Kong)
Gong Jow-Jiun (Taiwan)
Chiaki Soma (Japan)
Kyoko Iwaki (Japan)
Kenneth Tay (Singapore)
Juyeon Kim (Korea)
Organised by Arts Commons Tokyo
Supported by Japan Foundation – Asia Center and the Saison Foundation
Inquiries: [email protected]
The 2nd Scene/Asia Annual Symposium
'(Un)Doing Democracies in Asia: Performance, Narratives and Silence'
补助:Supported by:Japan Foundation – Asia Center and the Saison Foundation
贊助:香港藝術中心 In Collaboration with: Hong Kong Arts Centre
日期Date: 20 – 21/03
地點:麥高利小劇場 Venue: McAulay Studio
免費入場,網上留座 Free Admission with online registration
Scene/Asia is an online research and curatorial platform for performance/performing arts, run by trusted partners from five Asian regions, namely, China, Taiwan, Korea, Singapore, and Japan. It is the very first Asian performing arts platform, which is run by members consisted of five different Asian regions. On Day 1, Asian Artist Interview Marathon will be conducted. On Day 2, a symposium on the topic of the state of Asian democracy and art will be organised. Taiwanese visionary artist Chen Chie Jen among others will participate in the event.
* The Online Registration is not ready now. Please e-mail [email protected]for reservation with your name, affiliation, and number of seats you require for the two days.
DAY1
Asian Artists Interview Marathon at McAulay Studio
13:30 – 13:40 Introduction and Opening Remark for Day 1
13:40 – 14:40 Interview and Q&A Session with Fahmi Reza (Moderator: Kyoko Iwaki)
Interview and Q&A Session with Ho Rui An (moderator TBD)
14:40 – 15:450 Interview and Q&A Session with Ho Rui An (Moderator: Kenneth Tay)
15:450 – 16:010 Interval
16:010 – 17:010 Interview and Q&A Session with Candace Chong Mui-ngam Candace Chong (Moderator TBD)
17:010 – 18:010 Interview and Q&A Session with Hansol Yoon (Mmoderator: Juyeon Kim Kyoko Iwaki)
18:10 ­– 19:010 Interview and Q&A Session with Akira Takayama (Mmoderator Chiaki Soma)
19:010 – 19:120 Closing Remarks for Day 1
All interviews will be conducted in English without translationswith Chinese Interpretation.
DAY2
Key Note Interview Session with Chen Chieh-Jen and
Scene/Asia Annual Symposium at McAulay Studio
13:00 – 13:10 Introduction and Opening Remark for Day 2
13:10 – 14:30 Key Note Interview and Q&A Session with Chen Chieh-Jen
(Moderator:ted by Gong Jow-Jiun)
14:30 – 14:45 Interval
14:45 ­– 16:45
Annual Symposium: (Un)Doing Democracies in Asia: Performance, Narratives and Silence
Panels: Candace Chong, Fahmi Reza, Ho Rui An, Akira Takayama and Hansol Yoon.
(Moderated by Kyoko Iwaki, session conducted in English with English-Chinese Interpretation)
16:45 ­– 17:00 Q&A Session
17:00 – 17:10 Closing Remarks
List of Artists
Chen Chieh-Jen (Taiwan)
Born in 1960 in Taoyuan, Taiwan, Chen Chieh-jen currently lives and works in Taipei, Taiwan. Chen employed extra-institutional underground exhibitions and guerrilla-style art actions to challenge Taiwan's dominant political mechanisms during a period marked by the Cold War, anti-communist propaganda and martial law (1949 – 1987). After martial law ended, Chen ceased art activity for eight years. Returning to art in 1996, Chen started collaborating with local residents, unemployed laborers, day workers, migrant workers, foreign spouses, unemployed youth and social activists. They occupied factories owned by capitalists, slipped into areas cordoned off by the law and utilized discarded materials to build sets for his video productions. In order to visualize contemporary reality and a people's history that has been obscured by neo-liberalism, Chen embarked on a series of video projects in which he used strategies he calls "re-imagining, re-narrating, re-writing and re-connecting."
Hansol Yoon (Korea)
Born 1972. Studied sociology and drama in Seoul, theatre directing M.F.A. in New York. Found " greenpig" in 2006, directing and producing series of contemporary theatrical works dealing with war, immigration, korean history and minorities. Yoon's main works include Nation(2015-kyoto), Camino de Ansan (2015), 1984 (2014), Reds – a Study on Rebirth (2013), The Brain Surgery (2012), I Am the Sexking (2011) and Step Memories – Return of the Oppressed (2010-seoul, 2012-tokyo). Currently professor at Dankook University.
Ho Rui An (Singapore)
An artist and writer working in the intersections of contemporary art, cinema, performance and theory. He writes, talks and thinks around images, with an interest in investigating their emergence, transmission and disappearance within contexts of globalism and governance. He has presented projects at the 2nd Kochi-Muziris Biennale, TPAM Performing Arts Meeting in Yokohama, Hessel Museum of Art and CCS Bard Galleries (Annandale-on-Hudson), NUS Museum (Singapore), QUT Art Museum (Brisbane), Serpentine Galleries (London), NTU Centre for Contemporary Art Singapore, LUMA/Westbau (Zürich), Para Site (Hong Kong) and Witte de With (Rotterdam). He is the Singapore desk editor for ArtAsiaPacific and has contributed to numerous publications. He lives and works in Singapore.
Fahmi Reza (Malaysia)
Malaysian graphic artist, Fahmi Reza has ruffled a lot of feathers with his art and activism for the last 15 years. As a politically active artist and activist, he has been openly critical of the Malaysian government, and has been arrested, charged and banned for his work. Working in various art forms, he has not only produced hundreds of political posters and graphics, but also challenged Malaysia's official history through two documentary films and a theatre performance, toured the country with a documentary lecture-performance which sparked a new wave of student activism, and initiated various kinds of participatory protests and guerrilla street art campaigns. In 2010, the politically-charged nature of his work has prompted universities and an East Malaysian state to ban Fahmi from stepping foot into their territory. In 2016, he came into conflict with the law again for his latest political poster that painted the Malaysian Prime Minister Najib Razak in evil clown make-up as a protest against government corruption and political repression. His clown graphics has since become a symbol of dissent and resistance against a government seen as increasingly corrupt and authoritarian. Last year alone he was arrested twice, placed on an immigration ban list, charged in court on two separate criminal charges, and facing up to two year in prison over his clown graphics. Despite authorities' attempts to silence Fahmi, he has refused to back down. For his defiance in the face of adversity, Fahmi has been nominated for this year's Index on Censorship Freedom of Expression Awards in the UK.
Akira Takayama (Japan)
Born in 1969, he founded the artist collective Port B in 2002.Takayama develops projects that take theatre outside its existing frameworks and connects collaboratively with other media. He works to update the"architecture of theatre"by expanding the conventions of theatre and the audience in society and the urban space. His audience-centered work is an attempt to create a theatre beyond the physical theatre space as a new social platform and function. In recent years he has been interacting with a wide range of fields, including tourism, urban planning, art, literature and architecture, using theatrical ideas to cultivate new possibilities across a variety of media and genre. His most current project is "European Thinkbelt", based on the concept of the British architect Cedric Price who developed a utopian mobile university in trains around Great Britain. The three-year project deals with the topics migration and evacuation and explores alternative forms of education and dialogue around Europe. Associate professor of Graduate school of Tokyo University of the Arts, Film and New Media.
Candace Chong Mui Ngam (Hong Kong)
Chong Mui-ngam graduated from Royal Holloway, University of London with a Master's in Playwriting. She also holds a Bachelor's Degree in Psychology from the Chinese University of Hong Kong, an Advanced Diploma in playwriting from the Hong Kong Academy for Performing Arts. Besides writing plays, Chong also devotes in script translation. Her recent translation works include Skylight, The Shape of Things, Betrayal and Titus. Candace is a recipient of the Best Artist Award (Drama) by the Hong Kong Arts Development Council (2010). She was selected as one of Hong Kong's 25 most inspirational and influential women, and she is the winner of five Hong Kong Drama Awards (Best Script) for Alive in the Mortuary (2003), Shall We Go to Mars (2004), The French Kiss (2006), Murder in San Jose (2009) and The Professor (2014). In 2003 she was also awarded Outstanding Young Playwright by Hong Kong Federation of Drama Societies. In 2004 she was awarded the Lee Hysan Foundation Fellowship by Asian Cultural Council, which allowed her to spend 12 months in the United States. As the co-founder of Artists' Action, she cares about the voices of local artists and our creative freedom.