The Abraaj Group announces the winning artists and curator for the 2016 Abraaj Group Art Prize
[Press Release]
The Abraaj Group ("Abraaj" or the "Group"), a leading investor operating in global growth markets, announced today the curator, winning and shortlisted artists selected for the eighth prestigious Abraaj Group Art Prize ("AGAP" or the "Prize") – the most significant arts prize in the Middle East, North Africa and South Asia, recognised globally for its generous and innovative support of artists.
Artists from the Middle East, North Africa and South Asia were invited to submit proposals for a major new commission – a "dream project", to be produced through a $100,000 award and then revealed as part of a group exhibition at the tenth edition of Art Dubai, March 16-19, 2016. The exhibition, curated by the Guest Curator, also features works by three shortlisted artists, who each receive a cash prize of $10,000.
The Abraaj Group Art Prize 2016 Winning Artist:
• Artist duo Basel Abbas and Ruanne Abou-Rahme
The Abraaj Group Art Prize 2016 Shortlisted Artists:
• Dina Danish
• Mahmoud Khaled
• Basir Mahmood
The Abraaj Group Art Prize 2016 Guest Curator:
• Nav Haq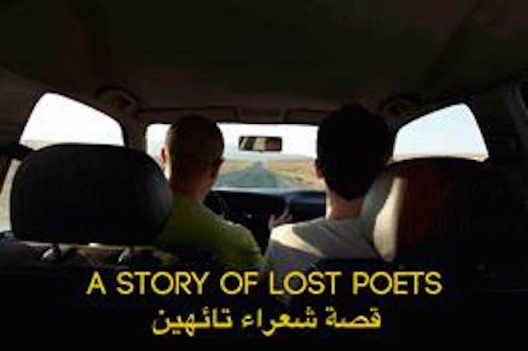 Basel Abbas and Ruanne Abou-Rahme, who began their collaborative practice in 2007, work together across a range of sound, image, text, installation and performance practices – often touching upon the themes surrounding returns, amnesia, déjà vu, what is and what could be. The duo explain that their experiences in Palestine, where they are from originally, shape their practice, "not in isolation, but in the sense of how that experience speaks to other moments elsewhere and provides a critical vantage point from which to read the contemporary moment."
The Abraaj Group Art Prize is chaired by curator-patron Dana Farouki, who led a formidable jury through the task of selecting the winning and shortlisted artists from the highest number of applications to the Prize to date.
The Abraaj Group Art Prize 2016 jury includes: Defne Ayas, Director and Curator, Witte de With Center for Contemporary Art; Antonia Carver, Director, Art Dubai; Omar Kholeif, Curator, Whitechapel Gallery; Fayeeza Naqvi, Founding Trustee and Chair, Aman Foundation; Hans Ulrich Obrist, Co-director of Exhibitions and Programmes and Director of International Projects at Serpentine Galleries; Sandhini Poddar, Art Historian and Adjunct Curator at the Solomon R. Guggenheim Museum; and Frederic Sicre, Managing Director, The Abraaj Group.
The Abraaj Group Art Prize 2016 Guest Curator Nav Haq, commenting on the winning duo, added, "Basel and Ruanne have demonstrated that they possess maturity in how they use sound, image and space in their practice, but also a real sense of experimentation in their artistic visions of a social and political imaginary. There is a rare complexity to their art that I feel makes them genuinely significant artists, and I'm looking forward very much to working with them to develop their project for the upcoming exhibition at Art Dubai."
Three shortlisted artists – Dina Danish, Mahmoud Khaled and Basir Mahmood – are also recognised by the prize, with the jury noting their outstanding work and deep development of their practices over recent years. All three artists, described by Nav Haq as "excellent and highly thoughtful", will contribute previous works to the curated group exhibition and be featured in an accompanying publication.
Jury Chair Dana Farouki commented, "The Abraaj Group Art Prize is part of an important global infrastructure of cultural patronage. The visionary leadership behind such initiatives allows artists to make important work that help shape society."
The Abraaj Group, a leading private equity manager investing in global growth markets, launched The Abraaj Group Art Prize in 2008 to bolster the region's arts ecosystem and reward artistic development. The Abraaj Group Art Prize is the only art prize of its kind that awards artists based on a proposal, rather than a completed work. The Abraaj Group Arts Prize Collection – comprised of works commissioned as part of the prize – has a highly active lending policy, with works having been exhibited across five continents, 11 biennales, 31 institutions and 25 countries.
Marking the announcement, Frederic Sicre, Managing Director at The Abraaj Group said, "The Abraaj Group Art Prize has recognized 30 outstanding and upcoming artists and 11 curators from the wider region of MENASA. This prize aims to empower cultural entrepreneurs, allowing them to overcome boundaries and create a masterpiece, propelling them to the next level. We are delighted that after eight years, this Prize is globally regarded as unique in both its approach and impact, and has proven to be a highlight in the cultural calendar of this diverse region."