Theo Eshetu: The Return of the Axum Obelisk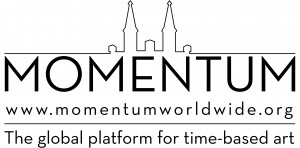 In Cooperation With
ARE PROUD TO PRESENT
MOMENTUM_InsideOut
At Millernton Gallery #4
29 – 31 May 2014
Presents
Theo Eshetu
The Return of the Axum Obelisk, 2009
Ethiopian artist Theo Eshetu lives and works in Rome and Berlin. His works have been shown at the Venice Film Festival, the London Film Festival, the New York African Film Festival, the 2nd Video Biennial in Fukui, Japan, and many more. His films have won numerous awards, for example at the Berlin Video Festival, the International African Film Festival in Milan or the Festival dei Due Mondi in Spoleto. Eshetu has exhibited at the ICA, London, the Stedelijk Museum, Amsterdam, the National Gallery of Canada, the Martin Gropius Bau, Berlin and the National Gallery of Cape Town, South Africa among others. In 2011 his works were shown at the Sharjah Biennial and the Venice Biennale. In 2012 Theo Eshetu was a guest of the DAAD Artists-in-Berlin Program.
In January 2014, The Return of the Axum Obelisk, (2009), was shown as a 15-screen video installation at Berlin's DAAD Galerie, after having first been presented at BOZAR, Brussels.  Shown here in its single-channel version, the film chronicles the repatriation of a monumental war trophy from Rome to Ethiopia and the religious ceremonies that surrounded its resurrection.  Eshetu shows the return of the "Roman" Axum Obelisk to Ethiopia more than 70 years after Mussolini had it shipped to Italy as spoils of war. Building on his own film documentation of this extraordinary incident of restitution, Eshetu has created an elaborate work whose compositional complexity honors the historical complexity of its subject. Unlike most monuments that are built to consolidate and commemoration a given event, the exceptional characteristic of the Axum obelisk has been its unique capacity to change significance with the course of history.
This screening marks the first step in a future collaborative initiative between MOMENTUM and Viva Con Agua in Ethiopia which will engage local artists an enable them to create new works to benefit their communities and to be shown internationally.

IN CO-OPERATION   WITH
Viva con Agua de Sankt Pauli is a charitable organisation based in St. Pauli, Hamburg, Germany, campaigning for clean drinking water worldwide.
Besides the air we breathe, water is the most fundamental source of life.  Water creates life, water is life. Water means healthy living, happy living. For Viva con Agua de Sankt Pauli this is the primary motivation for the funding and implementation of water projects around the world in order to enable people to access clean water.
The MILLERNTOR GALLERY #4 occupies the football stadium of the FC St. Pauli in Hamburg. For three days, the stadium transforms into a public art project that provides an arena for creative engagement, intercultural dialogue and an exchange with the urban collective. The main objective of this hybrid event is in support of international NGO Viva con Agua, whose aim is to raise funds in order to support clean drinking water and sanitation initiatives, as well as to raise awareness of the lack of available clean drinking water in many countries of the global South.
The Millerntor Gallery is a unique project that combines art and social commitment. Starting as a 4-day vernissage, it then turns into the first permanent social art gallery in a football stadium: The stadium of the FC St. Pauli.
► 100 ARTISTS     ► 40 ACTS     ► 5000 M² OF ART     ► 1 FOOTBALL STADIUM
FEATURING:
A CHARITY ART AUCTION, A SYMPOSIUM of SCIENCES, AN ART EXHIBITION of CONTEMPORARY & URBAN ART, LIVE MUSIC, FOOTBALL, PERFORMANCES, WORKSHOPS, TALKS, PRESENTATIONS & FILMS.
"Art cannot change the world, but it can contribute to changing the consciousness and drives of the men and women who could change the world."- Herbert Marcuse.
CREATIVE ENGAGEMENT: Featuring interactive installations such as, "The Little Sun & Light Graffiti" by Olafur Eliasson and Frederik Ottesens, "Inside Out" by JR, "Operndorf Afrika" by Schlingensief, "RLF"by Friedrich von Borries, MOMENTUM_InsideOut with The Return of the Axum Obelisk by Theo Eshetu,"Time & Life Lampedusa" by Melissa Steckbauer and "Instruments of punctuation" by Yazmany Arboleda.
ART AUCTION: A charity art auction will be hosted by. Dr. Katharina Countess of Sayn-Wittgenstein, Senior Director of Sotheby's Hamburg for Viva con Agua. The artworks auctioned include works from artists such as: Sigmar Polke, Udo Lindenberg, Bruno Bruni, Hardy KrŸger Jr., Low Bros, Christopher Winter, Holger Jacobs, Melissa Steckbauer, Annette Meinecke-Nagy, Zezao and 40 other pieces by established artists.
WORKSHOPS, TALKS, FILMS, PRESENTATIONS, PERFORMANCES & SYMPOSIUM will take place throughout the event, allowing an interactive dialogue between participants, artists and visitors. The symposium will bring together a panel of speakers considering the following question: How can creative commitment improve our world? Panelists include: Adrienne Goehler (publisher and curator), Friedrich von Borries (architect and curator), Onejiru (musician), Aino Laberenz (stage and costume designer) moderated by Daniel Gad (cultural scientist).
GROUP SHOW: Featuring artworks by local and international artists: Jim Avignon, Adameva, Alex Diamond, Andrea Wan and Rylsee, Antony Valerian, Anders Brinch, Billy, Buff Diss, Christopher Winter, Comenius Roethlisberger, Curiot, Daan Botlek, Flo Weber, 1010, Base 23, Doppeldenk, Elmar Lause, Mateo aka Monum, Zipper, No Art Collective, Darko Caramello, Kalyani Hemphill, Rike Ernst, Loomit, Hardy KrŸger Jr., Henning Heide, Heiko MŸller, Heinning Reith, Henning Kles, Holzweg, Jo Fischer, Johannes Mundinger, John Bršmstrup, Jon Drypnz, Julia Benz, Karl Gšrlich, LIMOW, Linus, Los Piratoz, Low Bros, Lutz Rainer MŸller, Max Johow AVMJ, Maximilian Schmidbauer, Mittenimwald, Nelio, Nils Kasiske, Ole Utikal, Paul Onditi, Marco Pellanda, Paul Gregor, Queen Kong, Rambazamba, Roids, Ashley Frangie, Greg Adamsky, Martina Wšrz, Natalie Bothur, Thiemo Bšgner, Saddo, Stefanie Schmid Rincon, Sven Mayer, Thomas Koch, Pablo Sozyone, Roids, Till Gerhard, Yescka, Zezao, Stizz, Lachsomat, and more…
MUSIC: Live Performances by Eljot Quent, DJ Beykin, Grimel, Ivy Quainoo, Konvoy, LaLoc & RenneR, Leoniden, Liedfett, Marla Blumenblatt, Marvin Brooks, Matteo Capreoli, Nellson, Onejiru, Knackeboul, Chocolococolo, Schwule MŠdchen Soundsystem (Fettes Brot), Shereena, SŽbo, The Hellectric, Vierkanttretlager, Adameva, DJ Ben Kenobi, DJ Clingony, DJ Harry Delgas, DJ Saint One, DJ Vito, DJ Marc Deal, DJ Zooclique.
In 2013, the MILLERNTOR GALLERY #3 took place in a 2500 square meter space and hosted 8000 visitors. This year, the event near;y doubles in size. The participating artists receive 30 percent of the proceeds through the art sales, while the remaining proceeds of the MILLERNTOR GALLERY benefits the water and educational projects of Viva con Agua de Sankt Pauli e.V. The association has made it their business to alleaviate the worldwide problem of water and sanitary supplies. 780 million people have no free access to clean drinking water, and 2,5 billion people have no access to humane sanitary supply.
ABOUT MOMENTUM AND MOMENTUM_InsideOut
MOMENTUM_InsideOut is MOMENTUM's initiative for Video Art in Public Space. Traditionally shown in the darkened rooms of galleries and museums, video art is now bursting out into public space through the acceleration of digital technologies. MOMENTUM turns the museum and gallery inside out by bringing international museum quality video art to the streets, thereby making it widely accessible to new audiences and building curiosity and public interest in contemporary art.
MOMENTUM is a non-profit global platform for time-based art, with headquarters in Berlin at the Bethanien Art Center. Through MOMENTUM's program of Exhibitions, Education, Public Video Art Initiatives, Residencies, and Collection, they are dedicated to providing a platform for exceptional international artists working with time-based practices. The term 'time-based' art means very different things today than when it was first coined over forty years ago. MOMENTUM's mission is to continuously reassess the growing diversity and relevance of time-based practices, always seeking innovative answers to the question, 'what is time-based art'? Positioned as a global platform with a vast international network, MOMENTUM serves as a bridge joining professional art communities, irrespective of institutional and national borders. The key ideas driving MOMENTUM are: Collaboration, Exchange, Education, Innovation, and Inspiration.