CCAA Awards at Shanghai's Power Station of Art
The Chinese Contemporary Art Award (CCAA) opened its 15th anniversary exhibition on April 26 at Shanghai's Power Station of Art (PSA). The exhibition included a range of artists who have won awards; each artist had one or two pieces—with the notable exception of Ai Weiwei, whose name was in fact covered over (a source indicated that as a government organ, the PSA wanted to avoid anything sensitive). There were also video interviews with critics of the Critics' Prize, with a little book display which, unfortunately, was not prepared to sell the books (at least on a day after the opening).
Take a look at our photo slideshow (to the right).
Also take a look at our interview with the founder and collector extraordinaire Uli Sigg and also our Q&A with the director of the CCAA Anna Liu Li.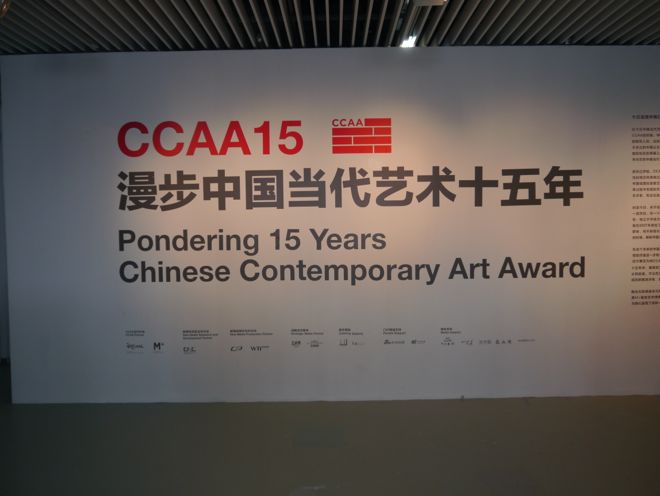 More photos in our photo slideshow (top right).