Aurora – Zheng Yiqiang Exhibition | Contemporary byAngela Li
'Aurora', the title of the exhibition and Zheng's artwork series, is inspired by a tercet by Chinese poet Zang Kejia : life is about seeking the light, but those who see light as mere light, plunge into an abyss of strife. The symbolism in the poem corresponds to the philosophy advocated by Zheng in his paintings: we must detach ourselves from our sense of 'self', free our minds from the habits and the external influences which control our individual consciousness, in order to think in an open and rational manner.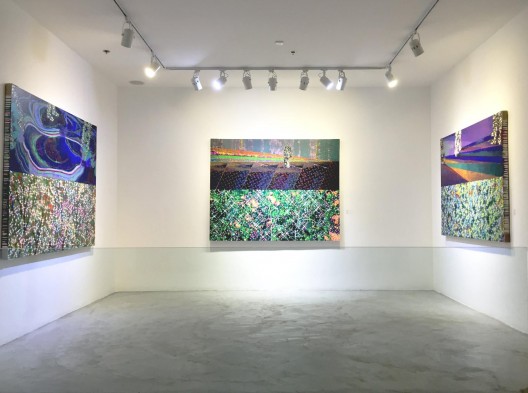 Zheng Yiqiang describes his source of artistic inspiration as thus: 'I gather and juxtapose everyday observations and their deviations from objectivity. I try to bring real objects into my work, and investigate the discrepancy embedded within the symbolism of each object.' Zheng divides his canvas into two halves to encourage critical thinking. We instinctively read Chinese texts vertically, horizontally, or even selectively through skimming, interpreting what the author attempts to express by following the clues of syntax and lexicon he provides. Zheng, meanwhile, withdraws his presence from his works by making such a division. His works are deprived of 'guidelines' on how they should be read, which urges viewers to steer away from their customary ways of thinking and embrace the endless possibilities of interpretations.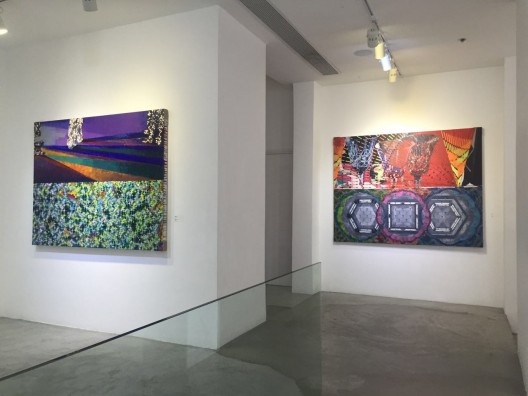 About the Artist
Zheng Yiqiang was born in 1978 in Fujian, China. He graduated from the department of fine art of Fujian Normal University in 2001, and obtained a postgraduate degree from the oil painting department of Central Academy of Fine Arts in 2007. Zheng has held a number of solo exhibitions across China. He also participated in various group exhibitions in Wenzhou Epoch Art Museum, Beijing Zhuzhong Museum and Chongqing Art Museum. He currently lives and works in Beijing.