BASMAT LEVIN
Go Green In Every Color
MoCA Pavilion, Shanghai
[Press Release]
Basmat Levin, an artist from New York, is going to deliver her workshop series to Pavilion MoCA Shanghai, which last from May 25th to June 8th.
In the pavilion, Basmat Levin's intensely colourful paintings, full of patterns and wall-to-wall, full- room installation of rice-paper prints of major will work to immerse participants and visitors in her vision of a world that's saturated, vibrant, and aglow with possibility.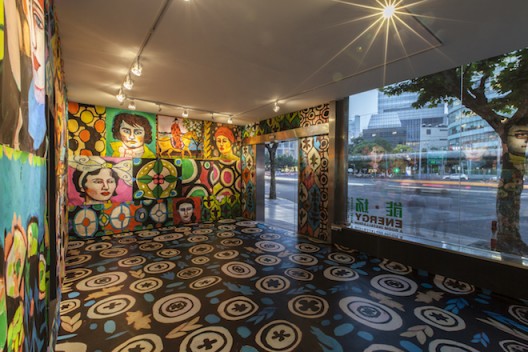 At the workshop, Basmat will discuss her collaborations with textile makers. Irresponsible use of textiles that use virgin materials is a growing environmental problem, but linking a recycled material with the demand for clothing is a promising approach.
For people who endeavours in environmental protection, Basmat is going to bring you a bunch of novel idea.No matter you are entrepreneur, scholars or students, you are cordially invited to her workshop regardless of your discipline.