'Brushwork and True Feeling'
Tang Contemporary Art, Bangkok
[Press Release]
Tang Contemporary Art Bangkok is proud to announce the opening of a new group exhibition on June 23 entitled "Brushwork and True Feeling." Curated by noted mainland Chinese curator Dai Zhuoqun, this exhibition features important works by eight key Chinese contemporary painters: Chen Yujun, Tang Yongxiang, Ma Ke, Qin Qi, Xu Xiaoguo, Xue Feng, Yin Chaoyu, and Zhang Yexing. The exhibition will present recent Chinese contemporary painting to Southeast Asia.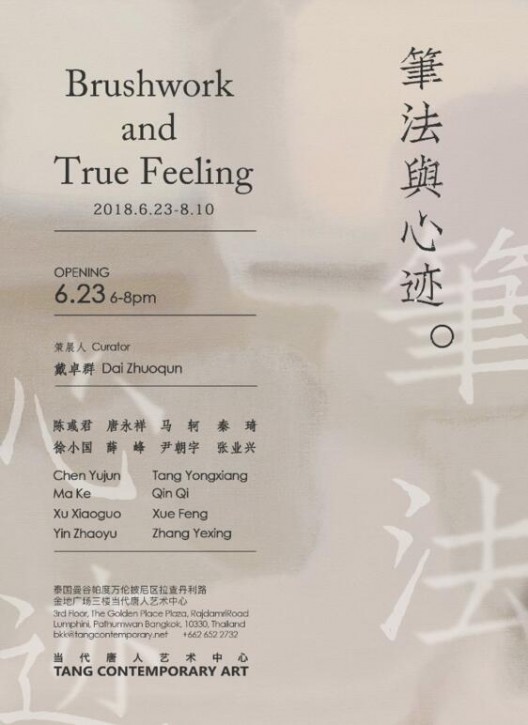 The distinctive quality of every painting is often the immediate reflection of the painter's particular understanding of art and his physical and mental state in a specific time and place. In "Brushwork and True Feeling," painting is delivered to the viewer in an exhibition. By looking, viewers enter a painter's creation in reverse, glimpsing the idea in his heart through the visible strokes of the brush.
For painters, the ideal state is the unity of heart and idea and the unity of idea and brush. The brush sees with the spirit, but where does the spirit live? Shi Tao wrote, "The establishment of this one-stroke method creates a method out of no-method, and a method which covers all method. All painting comes from an understanding mind." From brushwork to true feeling, the way of painting is the way of viewing.