Capsule Shanghai | Feng Chen Solo Show
[Press Release]
In spring 2017, Capsule Shanghai will present artist Feng Chen's solo show. The exhibition opens on May 20 and runs through August 6. It is Feng Chen's first solo show since returning to China, after participating in the Rijksakademie residency in Amsterdam from 2014 to 2015. The exhibition's works unfold from experimentation and research into a diverse range of media, incorporating video installation, sound installation, sculpture, and painting.
"Feng Chen Solo Show" features an automated system built from the artist's perspective and imagination. Within this mechanism, photic, sonic, and kinetic signals alternate, flow, and intersect. The video works are separated across the exhibition space and explore the subtle relationship between man and machine. In the video, mechanized convulsions of human limbs synchronize with sounds from nature, drums, and a metronome. The superimposed sounds are transmitted to the exhibition space via headphones. Natural light enters the exhibition hall through an installation of flickering blinds, sculpting space with rhythmic movement.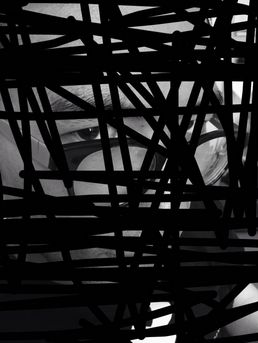 The exhibition also includes carbon fiber sculptures, resin sculptures and Ebru paintings, a traditional Middle Eastern paper marbling technique. The works breathe and metabolize with a specific rhythm, like organs in an inorganic system.
The transmission of signals from one form to another (sound, light, electricity) is a main interest in Feng Chen's art practice. While studying at the China Academy of Fine Arts in the early 2000s, Feng Chen began creating video works. From documentary to works that isolate visual and audio, he questioned the authenticity of media and perception. In recent years, Feng Chen's attention has shifted from alterations on the flat image to the physical movement of objects. He resolved the issue of movement and sound synchronization in the sound installation "W" (2015) by focusing on signal transmission. Extrapolating on this theme, he applied thermal induction to create a painting installation "S-1" (2016), in which heat causes the painting to change.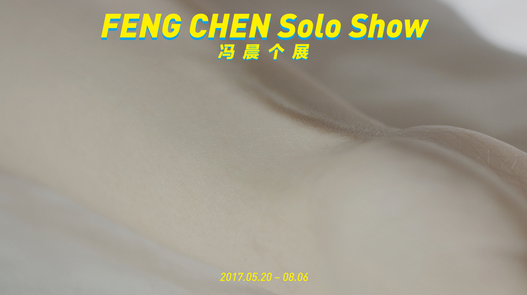 For Feng Chen, "transforming images gives the work a temporal dimension, alluding to the relationship between video and how we perceive time."
Whether it is the discrepancy between audio and visual, or the coordination of movement and light, the artist questions the "real world" as we know it. If reality is unreliable, then how "real" are the constantly shifting virtual worlds created through technology? The invention of clothing is just one example of the way humans manipulate nature to liberate the body. As humans forgo bodily functions, the machine in turn shapes us.
Feng Chen will collaborate with other artists using live sounds to alter the algorithmic outcomes of the machine, and continue to develop the exhibition's themes in the gallery space over the course of the show.