CHEN LI
Katrine Levin Galleries
[Press Release]
From Yunnan to Fitzrovia: Katrine Levin Galleries is delighted to bring the award-winning woodblock prints of Chen Li (b. 1971, Kunming), between 19 – 24 February 2018.
Following Chen Li's acclaimed solo show "Paintings from the Heart," this show shines the spotlight on his extraordinary woodblock prints, made using a rare reduction woodblock technique perfected in Yunnan.
The "reduction" woodblock printing technique involves stamping all of the colours from a single woodblock. Each step along the way destroys the previous one until the woodblock itself is destroyed.
Only a single edition can be printed this way and the process can never be repeated. The technique uses thick oil-based colours, creating relief-prints with a mesmerising texture.
The artist must commit to a finite amount of prints – usually 20 for Chen Li – from the very first time the very first colour is applied to the woodblock. By the time the second colour is applied, the ability to re-print the first colour is lost. This lends a sense of urgency, commitment and entirety to each work, as there is simply no going back.
Chen Li's woodblock prints are a song of line and colour. Steeped in Eastern philosophy and simultaneously traditional, contemporary, and whimsical, the woodblocks are a vivid testament to his unique vision and abundant originality.
Chen Li defines his practice as a constant transformation, as a living art that while rooted in tradition embodies the evolution of woodcut printing and painting though constant innovation. The freedom of Chen Li's thoughts is echoed in the freedom of his strokes and the originality of his compositions. His flying strokes render wind, clouds, the universe – transporting the viewer into the experience.
Defying any one style, he says "Just like writing a love letter, content is key; what pen you use is not important. Chinese art and Western art have different views about reality. But … I ignore [these] rules to create living artistic images."
Chen Li's woodblock prints have won numerous national awards in China.  His works, both on canvas and paper, have been placed in significant private collections in the United Kingdom, Italy and the United States, inspiring a loyal following.
Chen Li lives and works in Kunming, the capital of China's spectacular Yunnan Province. Born into an artistic family in 1971, he grew up surrounded by the avant-garde artists of the post-Cultural Revolution, equally inspired by the works of Bruegel and de Kooning as of Guan Xiu and Zhao Wu-ji.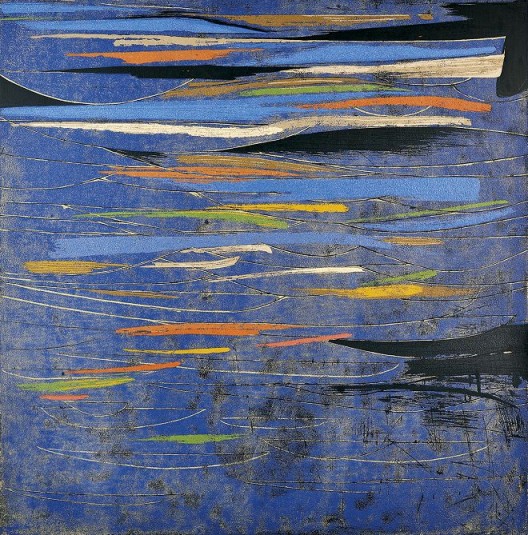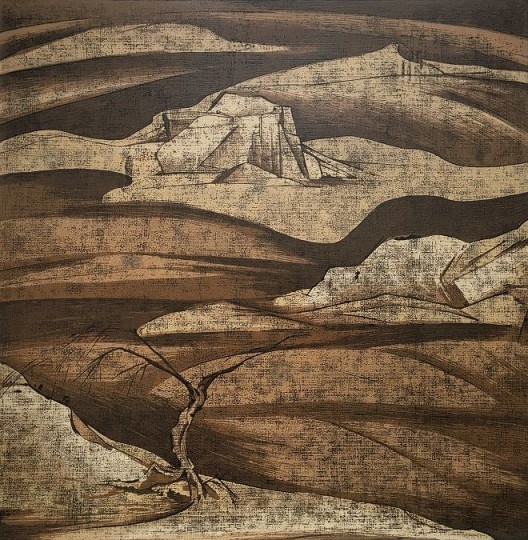 About Katrine Levin Galleries
Katrine Levin Galleries showcases and establishes unique artists from places less explored, giving exceptional artists from further afield a lasting voice in the West.
Reflections in a Blue Lake: the Woodblock Prints of Chen Li | 19 – 24 February
Monday to Saturday, 11am until 6:30pm
Coningsby Gallery, 30 Tottenham Street, W1T 4RJ