CHUN KWANG YOUNG
Pearl Lam Galleries, Hong Kong
Hong Kong—Pearl Lam Galleries is delighted to present a solo exhibition by internationally renowned Korean artist Chun Kwang Young (b. 1944), covering works created from the mid-1970s to the mid- 2000s, as well as some exciting new pieces. This important retrospective exhibition investigates the evolution of the artist's oeuvre—from his all-over abstract paintings of the 1970s and 1980s to the pivotal early works of the 1990s, which are at the root of Chun's celebrated long-running Aggregation series, featuring his distinctive use of triangular, string-tied parcels of mulberry paper from old Korean books. Chun was drawn to Abstract Expressionism when he first moved to the United States. Painting was for him a way to express his experiences freely and a tool to explore the gaps between the ideal and reality.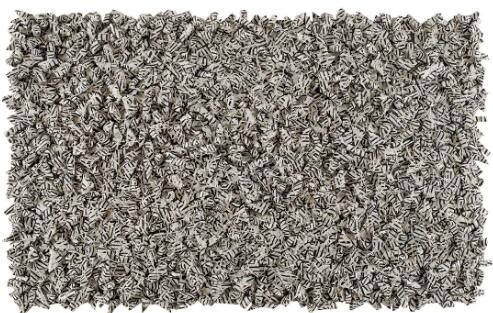 However, Chun soon realized that in order to progress as an artist, he had to move beyond an established artistic canon and methodology. During his long stays in the United States, Chun experienced loneliness and nostalgia, which became the impetus for developing his art. His paintings from the mid-1970s and the late 1980s, which depict a transparent field of colour in an all-over composition, bear influences from Abstract Expressionism. Painted on the surface without primer, his works were made from a direct engagement with light and colour while respecting the limitation of the medium. His interest in colour and light and how they affect our association of an art object continues to be reflected in his later works. Since 1994, Chun has shifted his focus to his Aggregation series. It was this pivotal change, where he abandoned the traditional brush and canvas to work with traditional Korean mulberry paper in an innovative way, that has established his artistic career. Inspired by childhood memories of clusters of medicine packages, wrapped in mulberry paper and hung from the ceiling at the clinic, the artist began using this material in his works, deeply imbuing them with distinct sensibilities. His well-known sculptural Aggregations feature hand-cut triangles of polystyrene, individually wrapped in delicate mulberry paper pages torn from old books, which are arranged on canvases to form strikingly textured low-relief wall works in a style that is in close dialogue with the practice of assemblage. With a trompe l'oeil quality, Chun's works create the illusion of depth and coalescence and, ultimately, represent the harmony and conflict in the unity of many.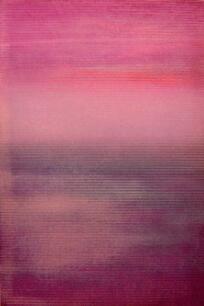 Chun states, "The triangular pieces wrapped in mulberry paper are basic units of information: the basic cells of a life that only exists in art, as well as in individual social events or historical facts. By attaching these pieces one by one to a two-dimensional surface, I wanted to express how basic units of information can both create harmony and conflict. This became an important milestone in my long artistic journey to express the troubles of a modern man who is driven to a devastated life by materialism, endless competition, conflict, and destruction."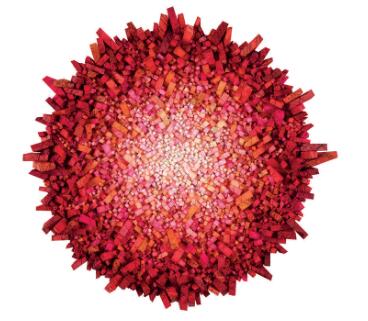 Protruding from the flat plane, the clustered triangles exude an organic, chaotic energy, defying any suggestion of a pattern or method to the perceived madness. Korean mulberry paper, which is at the centre of Chun's artistic practice, deeply imbues his works with distinctly Korean connotations and sensibilities by lending its potency for metaphorical associations. Although long prized as a medium for writing and drawing, it was also central to Korean daily life. Delicately translucent, yet strong and durable, mulberry paper was used for a variety of purposes in Korean households. From covering doors, windows, and walls to carpeting floors and packing dried goods, mulberry paper proved to be a versatile material—a worthy symbol of Korean national pride. The paper is also evocative of herbal medicine bundles that were prominent in Korean traditional medicine prior to the advent of modern medicine in the years following the Korean War. Medicinal herbs were hung from the ceiling in clusters, wrapped in mulberry paper inscribed with invocations for good health.
Titling the works with the prefix Aggregation is a self-reflexive acknowledgement of their nature as large-scale compositions assembled together from several distinct parts. Like an archaeologist of knowledge, the act of collecting disparate units of information to form a coherent whole can be read as a reconciliation of moral conflicts deliberately formulated to mimic a meditative consciousness as embodied by each individual piece that is dyed, wrapped, and arranged in its own place.