Datumsoria:An Exhibition of Jon Kessler and YAN Lei
Three Rooms: Edge of Now
The new edition of Datumsoria further investigates the neologism, which conjugates datum and sensoria, denoting a new perceptual space immanent to the information age. As the result of the second iteration of Art&Technology@ research program, the exhibition includes a commissioned large-scale work RÊVERIE Reset by the Chinese artist YAN Lei and two kinetic sculptures Gisele and the Cinopticon and I'm Nothing Without You by the American artist Jon Kessler. The exhibition concept has been realized in several presentation formats and was previously shown in collaboration with ZKM | Center for Art and Media Karlsruhe, in which RÊVERIE Reset made its public debut, and the Nam June Paik Art Center.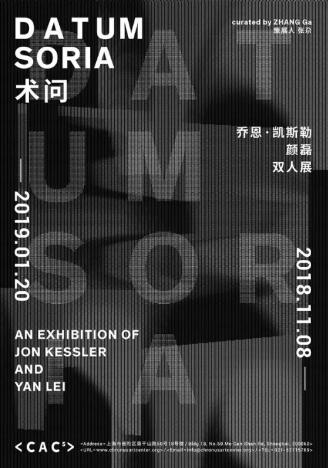 Featuring artists YANG Jian (China), Verena Friedrich (Germany), and Kim Heecheon (South Korea), Three Rooms is an international touring exhibition co-organized by CAC, Nam June Paik Art Center and ZKM | Center for Art and Media Karlsruhe. The exhibition was first launched with the three selected artists at Nam June Paik Art Center in the summer of 2018 and will begin its second stop at CAC on November 08, 2018. The program is designed to support emerging artists through exhibition making and public programs, promoting young artists' experimentation and practice to gradually construct a systematic global archive for media artists based upon the media art ecologies of China, Germany and Korea. Three Rooms: Edge of Now will continue unto ZKM in 2019.