Everyday Life: 2013 Asian Art Biennial
[Press Release]
Press Release
The overarching theme of the 2013 Asian Art Biennial is Everyday Life. It calls for a "return to everyday life" and explores the creative trend with Asian arts' focus on everyday issues. In the past decade, heavy interactions have taken place between Asia and the rest of the world, and the globalization has prompted for various changes in Asia. The rapidly changing patterns in the East also have profound impacts on the world's economic systems, lifestyles, and cultural trends. This phenomenon indicates that new contexts and developments are gradually being formed for our cultural origin and subjectivity, which are impelled by the different changes occurring in the everyday life. The mobile life has become the site for cultural production, with "day-after-day recurrences" being fully re-examined.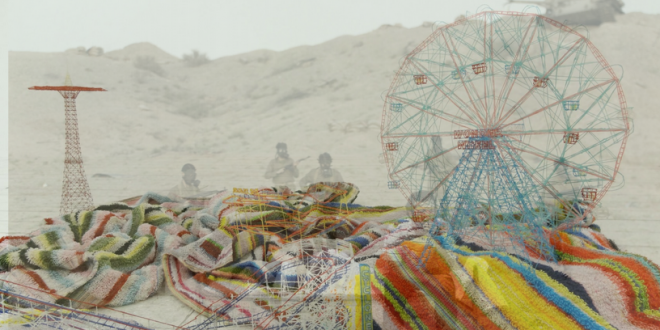 Recent years have seen a growing trend in Asian contemporary arts to resort to the aesthetic language of everyday life in the efforts to reflect on the workings of the social mechanisms. Artists are placing focus on onsite experiences and perceptions prompted by everyday life and raising questions on life's routine patterns, with special emphasis on micro-actualizations, mundane knowledge  acquirements, visual styles, and social relations. The issues of "everyday-ness" reflect the diverse cultural thinking, social values, and also the different on-going changes and impacts in life that are occurring in Asia's diverse ethnic backdrops. These shifts and changes in life are spurring for the emergence of everyday aestheticisms and social actualizations. With artists treating the "everyday life" as an experimental arena for the shaping of the self, the colossal historical structure is resorted back to the everyday basic elements, with efforts exuded on reexamining the emotional ability and the return to contemplation on the intrinsic core qualities. The theme of Everyday Life is also intended as a channel to reflect and investigate the social norms and debatable cultural structures and habits hidden in the everyday life. Furthermore, it hopes to incite for discussions on the cultural core and aesthetical significance for the "everyday-ness" observed in the contemporary Asian society.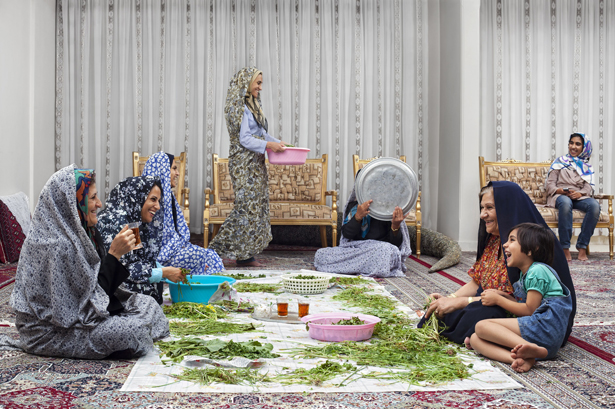 This year's biennial will present a diverse range of artworks used to express the continuously evolving Asian everyday life and to echo with the exhibition's curatorial concept. The exhibition will include artists from twenty countries and regions, with diverse artworks including performance, installation, graffiti, painting, sculpture, video, sound, and cross-disciplinary theatrical work. The objective is through the presentations of different perspectives to probe deep into the spectacles of everyday life and to encourage for reflections on the everyday realities that we are experiencing in life.
( Curator : Iris Shu-Ping HUANG )
Participating Artists
Basel ABBAS & Ruanne ABOU-RAHME(Palestine)
Richard BELL(Australia)
Candy Bird(Taiwan)
CHIU Chien-Jen(Taiwan)
Gohar DASHTI(Iran)
Chto Delat?(Russia)
Inci EVINER (Turkey)
Osang GWON(Korea)
HONF Foundation(Indonesia)
HUANG Hua-Chen(Taiwan)
Roslisham ISMAIL (a.k.a. ISE)(Malaysia)
Takahiro IWASAKI(Japan)
Jitish KALLAT(India)
KAO Jun-Honn(Taiwan)
KHVAY Samnang(Cambodia)
LEE Kit(Hong Kong)
LuxuryLogico(Taiwan)
Dylan MARTORELL(Australia)
Public Movement(Israel)
Araya RASDJARMREARNSOOK(Thailand)
Riverbed Theatre + Craig Quintero, HSU Yin-Ling, Carl JOHNSON(Taiwan/USA)
Riverbed Theatre + Joyce HO(Taiwan)
Wedhar RIYADI(Indonesia)
Arin RUNGJANG(Thailand)
Meekyoung SHIN(Korea)
Chiharu SHIOTA(Japan)
SHITAMICHI Motoyuki (Japan)
Slavs & Tatars(Euraisa)
Do Ho SUH(Korea)
Adeela SULEMAN(Pakistan)
SUN Yuan & PENG Yu(China)
Wei Leng TAY(Singapore)
TSUI Kuang-Yu(Taiwan)
Natee UTARIT(Thailand)
WU Chi-Tsung(Taiwan)
YU Cheng-Ta(Taiwan)