Feng Mengbo: Museum
MadeIn Gallery
[Press Release]
Feng Mengbo has converted MadeIn Gallery into a museum. Exhibition vitrines, each with their own diorama playing out separate scenarios, form a central kernel of the gallery space. Explanatory texts accompany these enclosed dramas, completing, complementing, or complicating what the viewer sees before them. The objects on display are familiar, not from high culture, history, or scientific endeavor, but rather from popular culture. For anyone who is familiar with Feng Mengbo's work, these icons will also be familiar as characters that are regularly cast in his computer generated works and paintings. This is the first time, however, that Feng Mengbo has made them into tangible, physical objects.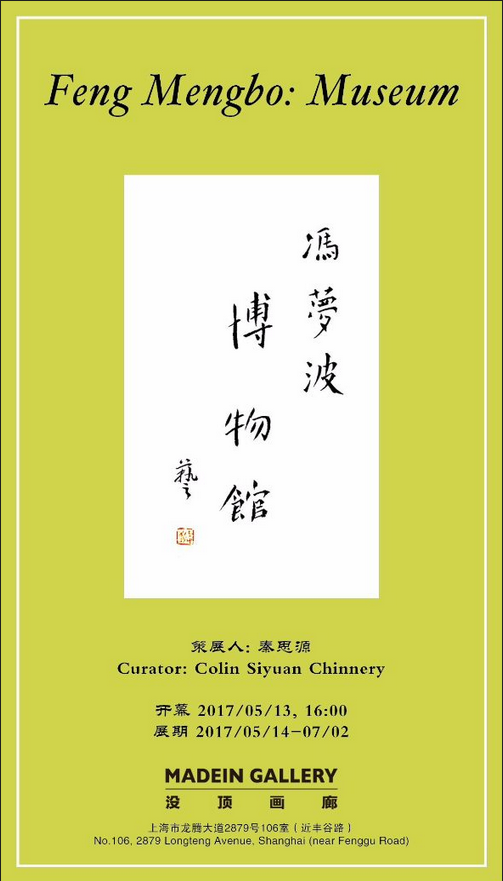 The museum theme is part of Feng's long term exploration into memory and identity that started in 1996 with an interactive CD-ROM work titled My Private Album that launched his exploration into digital based work. This was followed many years later in 2009 with Feng's first photography project titled My Private Museum, an emotionally charged documentation of the Shanghai Natural History Museum before its destruction. Feng Mengbo: Museum is the third such project in this venture, and his first experimentation with installation art.
In museums, objects are collected, studied, and displayed. However, Feng Mengbo's Museum is not meant to be an objective look at the world around us, but a prying glance into the world that makes up his own creative psyche. The question is, do these objects complete, complement, or complicate our understanding of Feng Mengbo as an artist, or our relationship with popular culture.