Future Past – Group Show
Sullivan+Strumpf, Sydney
Future Past: tradition and transgression in contemporary art from Asia, brings together four-teen contemporary artists working across East Asia, South East Asia and the Asia Pacific to consider the ways in which current art practices in the region interface with limits of historically determined artistic and cultural boundaries, and how these collisions of past and present might inform one another to create an art of the future.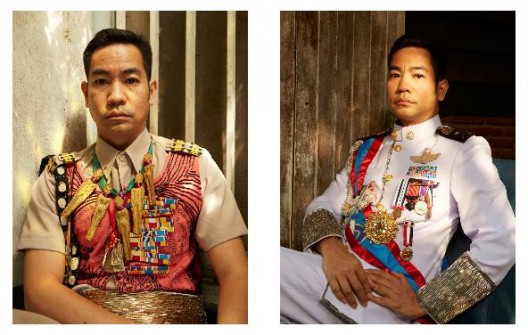 The exhibition includes gallery artists FX Harsono, Jeremy Sharma, Lindy Lee, Dawn Ng, Irfan Hendrian, Yang Yongliang and Ramesh Mario Nithiyendranas well as invited artists showing with Sullivan+Strumpf Sydney for the first time, including Albert Yonathan Setyawan (b. 1983 Bandung, West Java, Indonesia; lives and works in Kyoto, Japan), Latthapon Korkiatarkul (b. 1988, Bangkok, Thailand; lives and works in Bangkok); Gonkar Gyatso (b. 1961, Lhasa, Tibet; lives and works in London); KRACK STUDIO (a collaborative project between Indonesian artists Prihatmoko Moki and Rudi (Lampung) Hermawan, Malcolm Smith and Sukma Smita); Jakkai Siributr (b.1969 Bangkok, Thailand; lives and works in Bangkok, Thailand); Eko Nugroho (b. 1977 Yogyakarta,Indonesia; lives and works, Yogyakarta,Indonesia); and Adeela Suleman (b.1970, Karachi, Pakistan; lives and works Karachi, Pakistan).