Hans Ulrich x K11 show opens in Shanghai
[Press Release]
I am glad to share with you that on Tuesday, 8th November 2016, K11 Art Foundation will open three concurrent shows at chi K11 art museum at K11 Shanghai. I would like to invite you to the opening of HACK SPACE (in partnership with the Serpentine Galleries); Guan Xiao: Elastic Sleep (in partnership with ICA, London); and Neïl Beloufa: Soft(a)ware at 5pm that day.
Whilst presenting distinct and unique exhibitions, Neïl Beloufa and Guan Xiao share common interests in their approach to making artwork, in particular exploring the agency of digital communication and the internet as a universal tool for understanding the world, regardless of geographical location.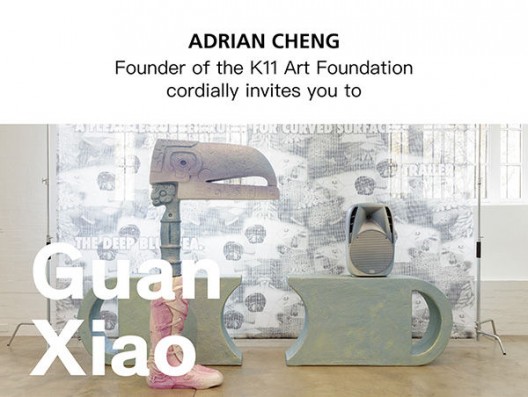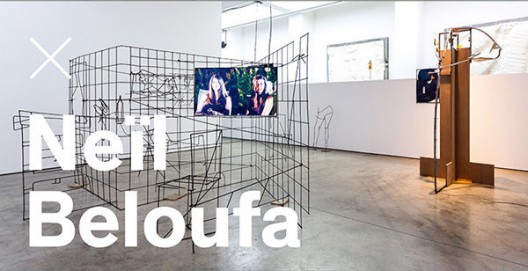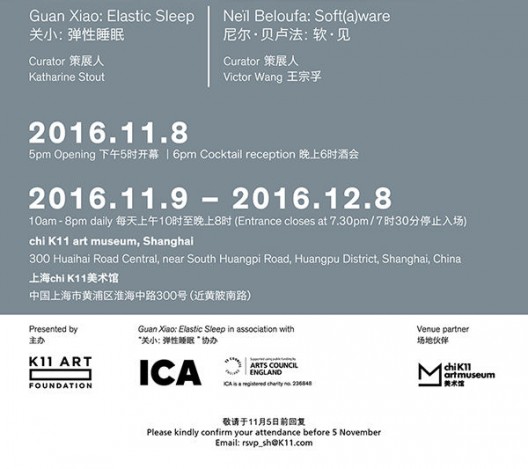 HACK SPACE is a group exhibition with artists including Simon Denny, aaajiao, Cao Fei, Cui Jie, Guo Xi, Hu Qingtai, Firenze Lai, Li Liao, Liang Shuo, Tao Hui, Xu Qu, Zhai Liang. It is a new iteration and expansion of Denny's exhibition Products for Organising previously held at the Serpentine Galleries. Through an unconventional organisational, social and spatial arrangement, the hacker-like "Shan Zhai" principle is an underlying link between the exhibited works in HACK SPACE.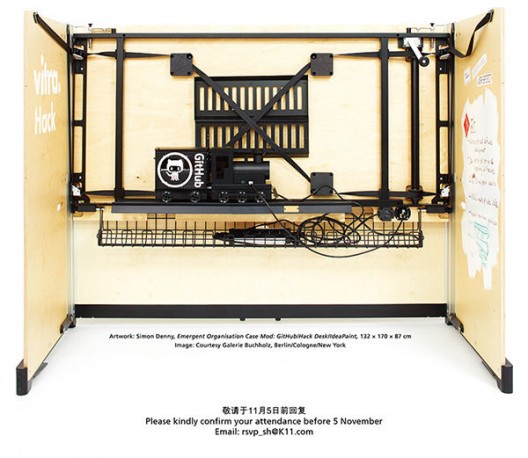 I look forward to seeing you at the opening at 5pm on Tue, 8th Nov at K11 Shanghai.