Lee Kit Solo Exhibition - 2014.9.13 Opening – AIKE-DELLARCO
[Press Release]
Opening:September 13,Saturday,5-8pm
'I gaze at the front of it, or say, its face. It seems to me that there is something at the back, or inside it. It is in a distance, long gone, reachable but motionless.
I think I am the same too.
And.'
The exhibition showcases Lee Kit's new body of site-specific works that explores the breadth of his recent practice through video, projections and paintings.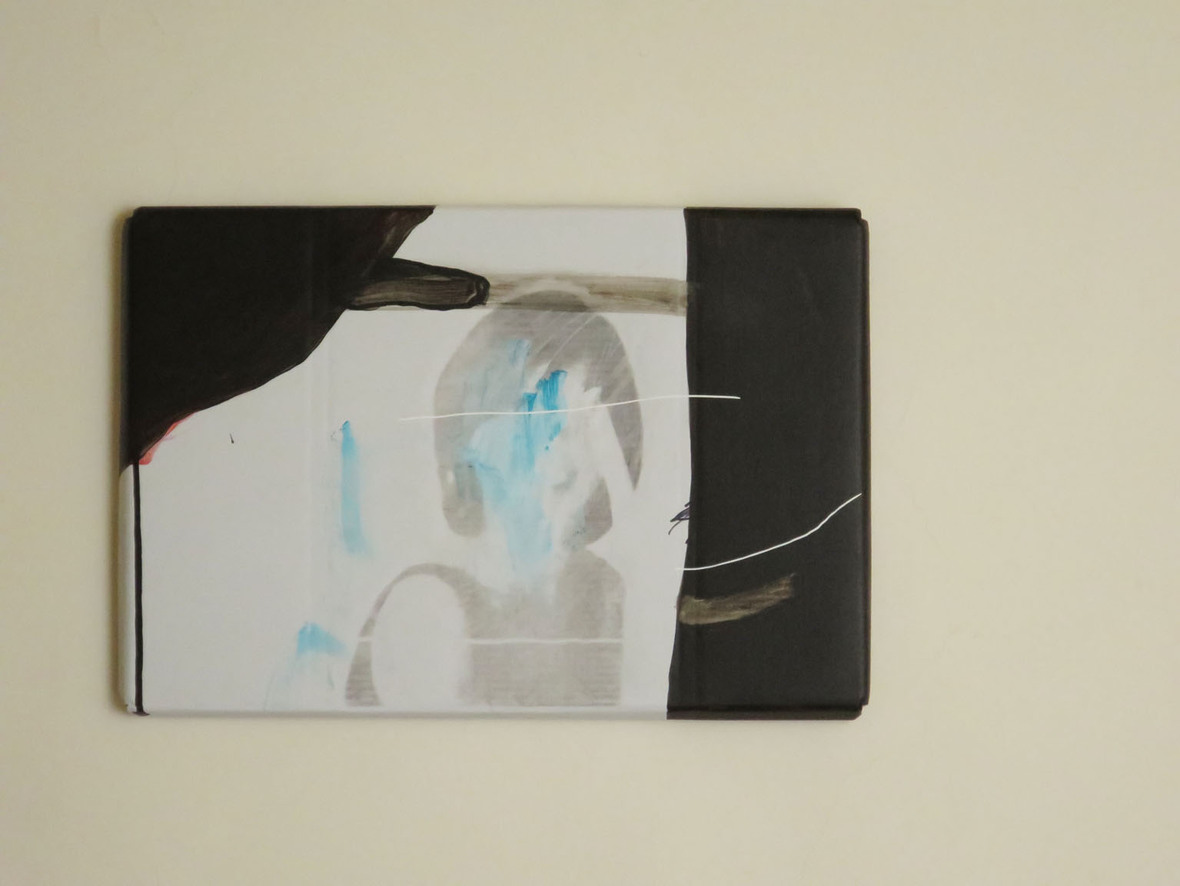 Similarly to his recent pivotal exhibition 'You.' at Hong Kong Cattle Depot, Lee Kit's novel environments are rendered through ready-made objects and the use of his signature cardboard-paintings. Merging with video-projections, they establish a silent dialogue amongst equals that adds a further dimension to the artist's practice.
Through a measured and subtle approach to his mediums, Lee Kit offers a model of resistance to constraint, be it existential, political or social. His intentionally mixed messages court intimacy and detachment differently suggesting the possibility that artistic practice and life merge in unexpected and transformative ways.
Lee Kit was born in 1978 in Hong Kong. He currently lives and works in Taipei. He studied painting at the Chinese University of Hong Kong. After 'Suit-case', Lee Kit's first solo show at Aike-Dellarco in Italy in 2009 showcasing his early hand painted clothes, Lee Kit's practice has evolved to a body of work that includes painting, ready made installations and video projections. He has exhibited at institution like the New Museum, New York; Tate Modern, London; Sharjah Art Foundation, UAE; Museum of Modern Art, New York; Minsheng Art Museum and Rockbund Art Museum, Shanghai. He was selected to represent Hong Kong at 55th Venice Biennale with the solo exhibition 'You(you.)' in 2013. Moreover, a continuation solo exhibition 'You.' curated by M+ Museum and West Kowloon Cultural District, Hong Kong in 2014. Lee is the recipient of the Art Futures Award at ArtHK in 2012, and also one of the seven shortlisted artists for the inaugural Hugo Boss Asia Art Award in 2013. His works are collected by a number of public and private collections worldwide.