Soft Power 2018—Female Artists' Exhibition VI
Leo Gallery, Shanghai
[Press Release]
Leo Gallery is pleased to present "Soft Power 2018, A Female Artists' Exhibition", as part of the Gallery's ten-year anniversary exhibition series in Shanghai. As the sixth exhibition of the series "Soft Power", that Leo Gallery has held since 2011, the works and thoughts of essentially two female artists, namely: Ingrid Ledent and Lin Yan, will be presented.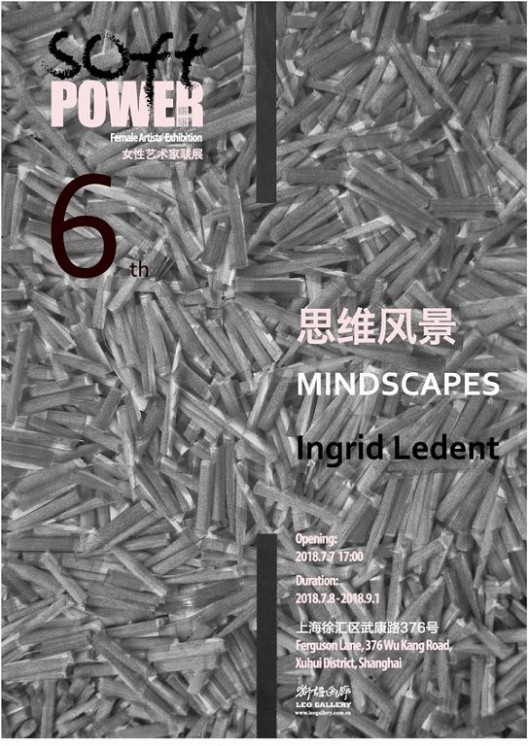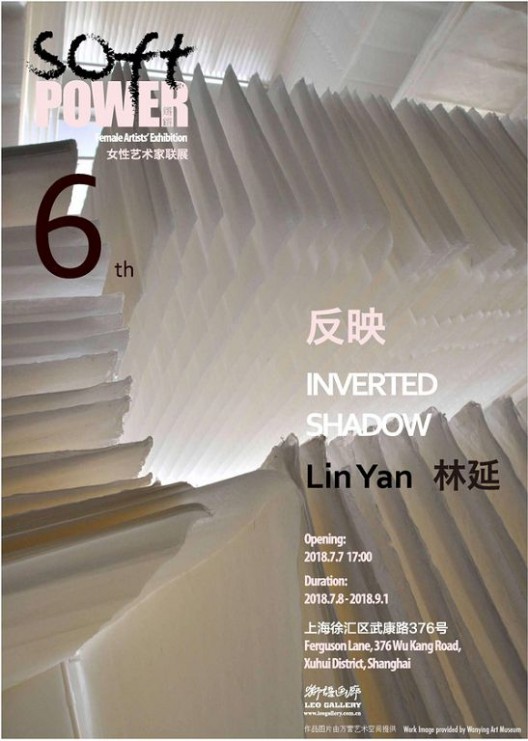 Ingrid Ledent, a renowned contemporary printmaking artist, and Chairman of the International Adviser Board at International Printmaking Organization Alliance, continues to expand the boundaries of traditional printmaking. She combines the latter with computer prints, video and sound pieces, where a new horizon for printmaking creations rises. Ledent has used reproducibility, as a characteristic of printing techniques, not to make editions in a simple way, but to generate unique artistic elements. Along her printing process, with aqueous layers, where repetition dissolves into the windows of spatial tension and creates organic silhouettes, time becomes one of the main themes in Ledent's work.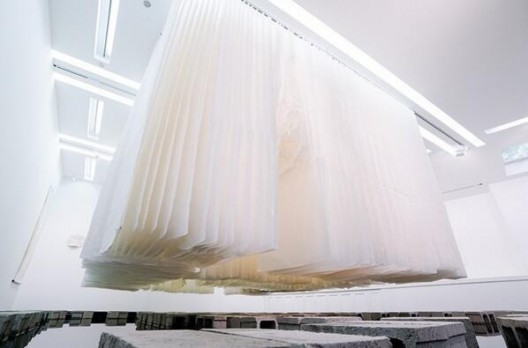 Influenced by Henri Bergson's concept of time, she has been trying to seize Durée, as the perception brought by reproducibility and time has been implicated in the word mindscapes, which the artist created specifically for the theme of the exhibition. Mindscapes, per say do not exist, but can be considered as the artist's visitation to some sort of word game, as it refers to specific mental and emotional landscapes of the artist's thought process and head space.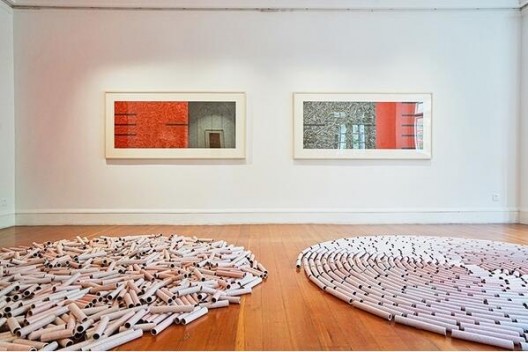 Since the 1990s, Lin Yan has been working and living in New York City. Oscillating between Chinese and Western culture, she revisits her memories and emotions rooted in both East and West. Yan was strongly shaped by Chinese Taoist thought, leaving her work toothed in the spirit and image expression of Oriental philosophy. She uses "Xuan Paper", also known as rice paper, an indispensable material in traditional Chinese painting and calligraphy, as the main material in her work. Lin Yan's work is a journey through traditional painting, sculpture, and deconstructs of Xuan paper, along three dimensions of line, surface and body.
Compositional elements, such as the multiple layers of Xuan paper, let the spectator indicate a sense of freeing deliberation.  In its simplest black-and-white colour, the installation exposes dynamic posture in the setting of space and light. Respective fluctuations in her work evoke an explicit recollection of the changes of nature, culture and society.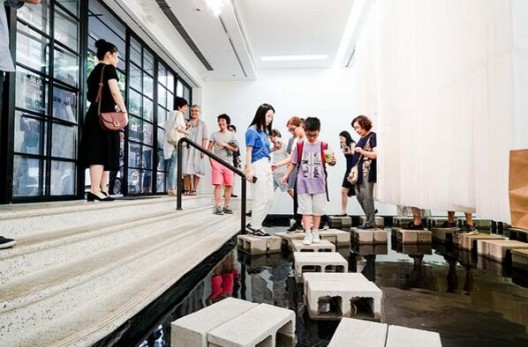 A lot of Lin Yan's works have been inspired by her steady visits to China. As indicated by the exhibition theme "Inverted Shadow", if she was to be closer to heaven and earth in Northern China, then in Southern China – or Jiangnan, as the thick air has given her the chance to revisit water, as a fundamental element in her work.
The recurring theme takes place in the exploration along the relationship between space and architecture, man and nature, but with no historical or geographical traces. In her view, the most valuable part of her work is the line between sensibility and spirituality. Nicely summarized in the question she once raised: "how to grasp the untouchable?". This gives the artist the freedom to gradually transit from the obvious to the untouchable.
The aesthetic experience and perspective as well as the taste of life of females, have constituted special symbols which female artists convey in their creations. Both the female artists try to proceed from their individual experience to move their concerns inwards, and display their personal and mental aspects through self-discoveries. This kind of pursuit of unique artistic languages by female artists is what Leo Gallery wishes to present and explore in the "Soft Power" exhibition series.