LIN TIANMIAO
'Systems'
Rockbund Art Museum, Shanghai
[Press Release]
From 26th June to 26th August 2018, Rockbund Art Museum is very proud to present Systems, the first institutional solo exhibition in Shanghai by Lin Tianmiao, curated by Alexandra Munroe, Samsung Senior Curator, Asian Art and Senior Advisor, Global Arts, at the Solomon R. Guggenheim Museum, New York, with Xiaorui Zhu-Nowell, Assistant Curator, Solomon R. Guggenheim Museum, New York.
The artist considers the exhibition to be a site-specific project exploring four key concepts: 'individual consciousness', 'collective consciousness', 'public consciousness', and 'ultimate consciousness'. Each concept corresponds to a floor in the museum, from the second floor up to the sixth floor, as visitors embark on a sensorial journey of 'consciousness'. The exhibition comprises a body of work representative of her practice over twenty years, together with several large-scale, interactive installations, which the artist has created recently in 2017, and have never been shown before to the public. Material of archival significance will also be exhibited at the same time.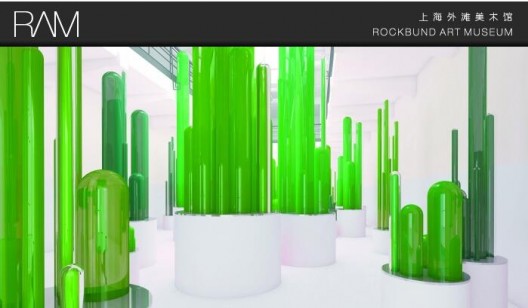 Since the early 1990s, as one of the first female Chinese artists tackling installation and video production, Lin Tianmiao has continuously explored various media throughout her practice. Using materials that evoke the traces and symbolism of feminine life such as cotton, thread, silk, fabric, and needles— she works on these materials by wrapping these everyday objects and covering them, thereby revealing her interest and reflection on everyday life and traditional handicrafts. With a unique imagination and perspective, she has proceeded to develop a distinctive, sensitive, and intricate deeply personal style. From early works such as Day-Dreamer, High !!! and Loss and Gain, visitors can become aware of the value the artist places on material and method, as well as an artistic practice filled with a tactile deftness and vitality. In 2017, after a twenty year practice, she made a break from the traditional media she became associated with, instead choosing to use glass—a man-made material widely used in modern life—in order to take on challenges never attempted before. Lin Tianmiao began a collaboration with Shanghai Museum of Glass; starting from the initial stages of grasping the peculiarities of glass, to investigating artisanal techniques, and then dealing with scientific issues such as 'mechanical motion' as a way to experiment within her installations. She has sought to achieve a balance between art, science, and technology, by involving a richer and more multi-faceted method of exploration. Precisely due to these concurrent and frequent shifts in material, methodology, and visual language , visitors familiar with Lin Tianmiao's work will gain a new perspective to experience her oeuvre.
Titled Systems, the concept originates from the system of the human body and draws from a range of modern critical and political theory, as well as from contemporary psychology. As consulting curator Alexandra Munroe describes, "Lin creates or poses 'systems' that examine, expose and reimagine the workings of the self in relation to shifting social and technological realities. These systems function on a physical as well as allegorical, even poetic, level. Throughout her immersive work in all media, the human body is her central concern."
The catalogue designed and produced for this exhibition will be a continuation of the research in the exhibition, bringing together archival material, selected texts, and exhibition images. The texts will form an integral component of Lin Tianmiao's solo exhibition Systems, which offer to the viewers a trajectory to engage with different readings derived from the exhibition. A series of public education events will also take place in conjunction with the exhibition to further explore different the themes related to Systems.