MENG YANGYANG - LEGATO - Gallery 55
Gallery 55 is proud to present Beijing based artist Meng Yangyang's first solo exhibition in Shanghai "Legato" from the 13th of May through the 4th of June 2017. The exhibition comprises 21 newly completed canvas/paper works.
For Meng Yangyang, the new series "Legato" is to retrieve herself, returning to the natural way of thinking, and to re-understand every object and its small universe behind.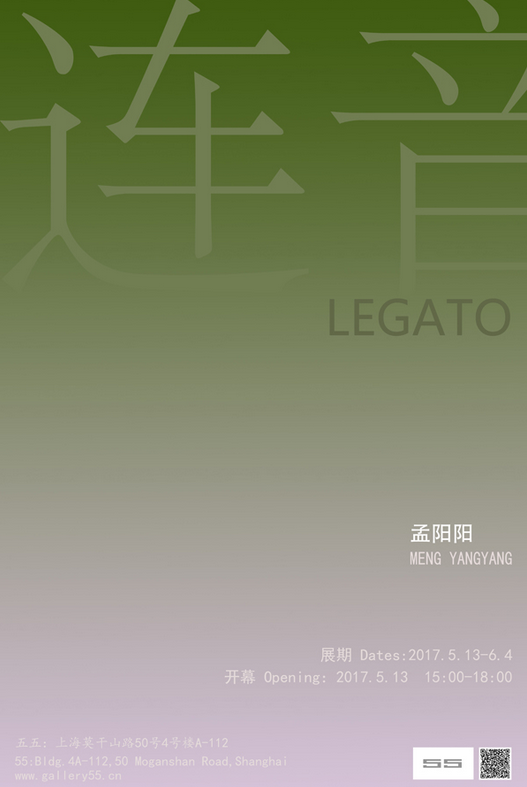 In the process of creation, through the connection between mind thinking and body movements, random and restraint, persistence and compromise, incorporating the emotional agglomeration of creativity in the picture, natural revealing and sensible control, Meng Yangyang's thinking turned from hazy to keen, and gradually formed her independent understanding of object, people, and the world.
As an artist, Meng Yangyang's greatest satisfaction comes from the experience of the process, away from the inherent thinking, out of safety, going to adventure, self-sufficiency, and finally to feel all of her own existence.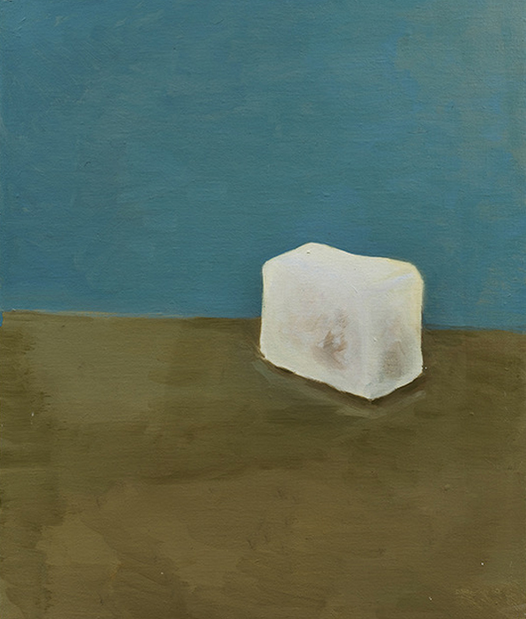 In the painting world of Meng Yangyang, different images are like black and white keyboards on different pianos. In the process of transferring the imaginary emotions in mind onto the canvas, the images are vocalized, constructing the feelings of time and space between the object on canvas and the subject outside the canvas. They are associated with each other, overflowing emotions playing out legato of the color and lines, halo and shadow.
Meng Yangyang was born in Chongqing in 1983. She graduated from Sichuan Academy of Fine Arts in 2006 with a B.A. and a M.F.A in 2009. Currently, she lives and works in Beijing.
Meng Yangyang's recent major exhibitions include: "Utopia & Beyond" (Castello Di Rivara Contemporary Art Museum, Torino, Italy, 2016 ); "Solitary · Body" (solo, Amelia Gallery, Beijing, China, 2015); "Utopia & Beyong" (Paratissima, Turin, Italy, 2015); "SHE · CONTEXT" (China City Pavilion @ 10th Shanghai Biennale, 2015); "Wishing the world treated you softly" (solo, L-Art Gallery, Chendu, China, 2014); "anámnēsis" (Mizuma & One Gallery, Beijing, China, 2012); etc.