MoCA – Veronika Spierenburg – Keep Going – A solo project by Veronika Spierenburg
[Press Release]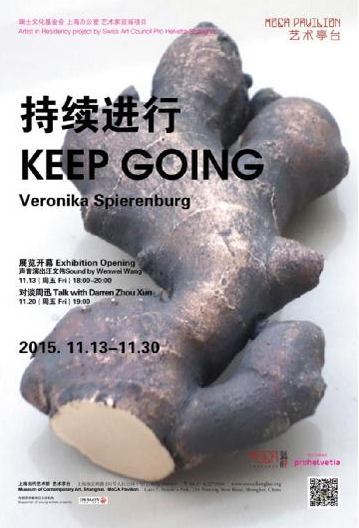 Born in 1981. Education: 2005 – 2006, MA Fine Arts, Central Saint Martins College of Art and Design, London. Solo Exhibitions: We'd rather not talk about Ludwig, Das Leserad, Between Handle and Blade. Group Exhibitions: Vordemberge-Gildewart, Nicht Neues, sic! Raum für Kunst. Publications: 《Ecke Hoek Hörn》、《In Order of Pages》. Artist in Residence: Genua, Sao Paulo, Japan and Shanghai.
About artist in Residency project by Swiss Art Council Pro Helvetia Shanghai:
Museum of Contemporary, Shanghai starts to work with Pro Helvetia Shanghai to carry out the project "Artist in Residency" in 2015.Pro Helvetia Shanghai will invite two Swiss artists to come and stay in Shanghai, and MoCA Shanghai will introduce local artistic environment and relevant resource to the artists. During their stay, the two artists will present one or two workshops/lectures. And the artists will hold an exhibition in MoCA Pavilion to summarize their creation at the end of their stay.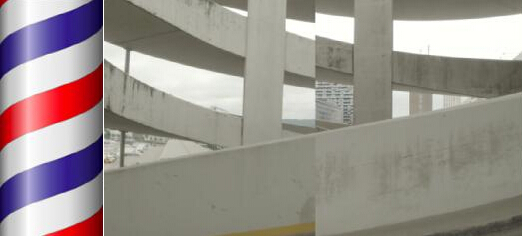 About < MoCA Pavilion>
MoCA Pavilion is a brand new art space of Museum of Contemporary Art, Shanghai and will be open to public in 2015.The mission of MoCA Pavilion is, by presenting a series of artistic projects, to support young artists and focus on new trends of arts and encourage innovation in contemporary art. At the same time, it can be one of our tryouts to create a unique and welcoming environment in which visitors can discover and explore the works of contemporary artists.