Kevin Fung Lik-yan
Multiplicity
Leo Gallery Shanghai
[Press Release]
It seems inevitable that as city advancesthe population become increasingly heterogeneous but also polarised intoextremes. Some behaves like a herd of animal, each one copying every moves andthoughts of the group while some in the opposite ends seek to live in solitude.Compares to Individual living outside the community, flock of people are alwaysfun to observe. Like a flock of bird, the group move in the great mass, witheach and every one in the group mimicking others. Sometimes the formation ofthe herd is a mystery. Leaders are not obvious, how he/ she gets to be the mostinfluential one is unclear to outsiders.
Kevin Fung Lik-yan has his ownunderstanding of the living conditions of modern urban citizens. His artrepresents the daily routines of the middle class, as well as the challengesand pressures they face. With his own personal experience and feelings integratedinto the work, Kevin Fung depicts the living conditions of human beings ingeneral and evoke resonance among the audience.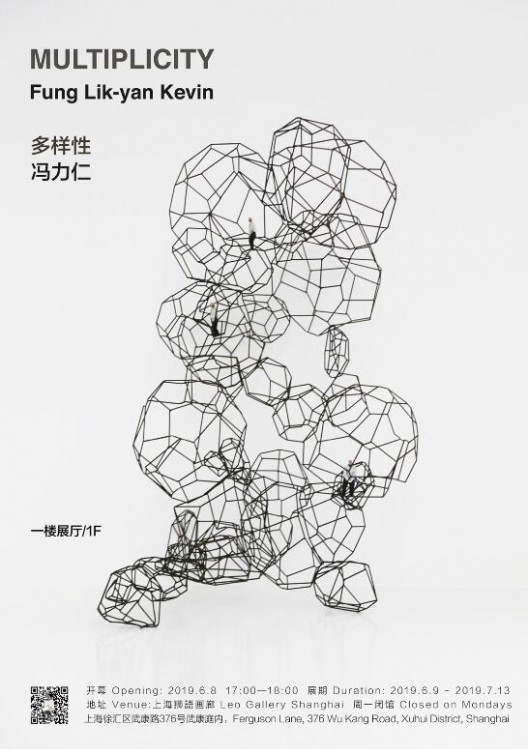 In his iconic woodcarvings, the warmtexture of wood and the delicate feeling of hand-crafting form a strongcontrast with the artificial characteristics of cement that is solid andindustrial. The work reminds people of Hong Kong where Kevin Fung resides aswell as many other cities where the natural environment is gradually taken overby sky-scrappers.
In recent years, he has tried usingdifferent medium to create more imaginative space in observing the society.Just as the exhibition theme "Multiplicity" indicated, the exhibition shows theartist's multi-dimensional perspective on the contemporary urban and socialsystem.