New Directions: Nadim Abbas – UCCA Beijing
[Press Release]
Nadim Abbas (b. 1980, Hong Kong) constructs complex set pieces that examine the technohistorical properties of images and their precarious relationship to reality. In Abbas' installations, the psychology of the urban dweller is often translated into a psychodrama where objects exist in an ambiguous relationship with their own image, and bodies succumb to the seduction of space.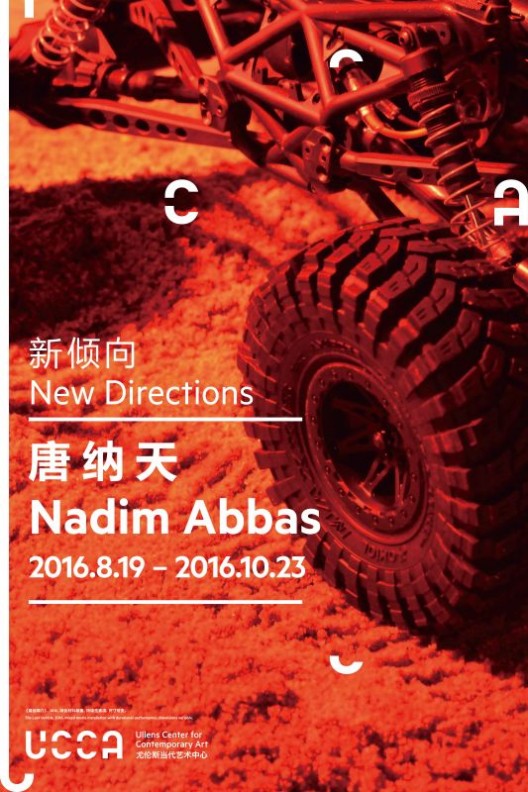 Following an exploration of generic landscapes and the tourist gaze in Cataract (2010) and Marine Lover (2011), Abbas went on to create immersive environments such as Apocalypse Postponed (2014), a collaborative post-disaster bunker/bar designed as a commission from Absolut during Art Basel Hong Kong. His most recent major work, made for the 2015 New Museum Triennial "Surround Audience," presented a series of elaborate quarantine chambers, each an oblique reference to a famous film director.
For his first solo show in mainland China, Abbas will transform the Long Gallery into a single work The Last Vehicle dividing the space into two separate but interrelated segments: part alien landscape, part domestic living quarters. The "vehicle" in question refers to a remote-controlled rover, fitted with a prosthetic eye and wireless transmitter, which relays live footage of the foreign terrain and its solitary inhabitant back to the sedentary view of an armchair explorer. Here, the death of experience is re-enacted through the afterlife of images; multiple hallucinatory frames of reference played out in a perpetual cycle of ruin and regeneration.