NO BOUNDARY,at ShanghART Singapore,opens on Sat,ShanghART Gallery, 17 October 2015, 4 – 7pm
[Press Release]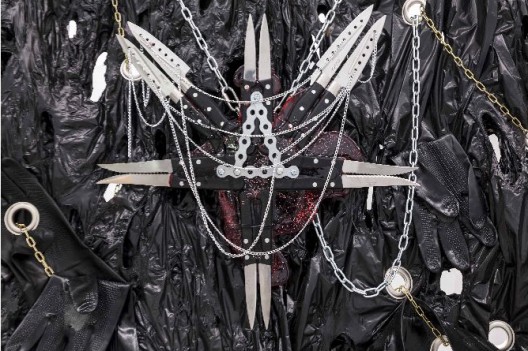 Singapore, September 2015 – ShanghART Gallery is pleased to present 'No Boundary' – a group exhibition in Singapore from 17th October to 15th November 2015. The exhibition revels artwork of diverse medium by 4 established and emerging Singaporean artists – Jason Lim, Joo Choon Lin, Robert Zhao Renhui and Vincent Leow. This includes ceramics, installations, oil paintings, photography and video works mostly created during artist residency programmes held overseas. This will be the very first time the artworks are exhibited publicly in Singapore.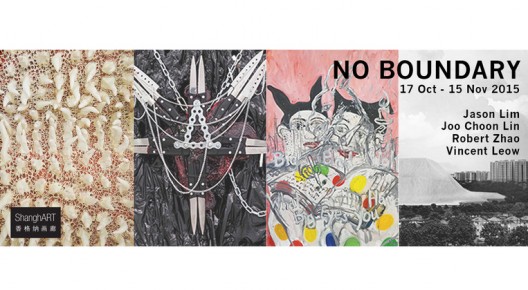 Art has no boundary. Artists transcend geographical restrictions, creating oeuvres from multicultural influences; exploring boundless propositions, instead of adopting a singular approach or a particular artistic form. In this context, "No boundary" means to break shackles of minds, to gather and exchange, to expand and extend.
Titled 'No Boundary', the exhibition intends to delve into the theme of life and demise. Robert Zhao Renhui's project chronicles the significant changes in Singapore's natural and urban landscape. The pictures capture an ongoing dialogue between the city's man-made infrastructure and its natural spaces and creatures. In Jason Lim's ceramics works, it is a metaphor of a new life when the clay goes through a temperature of more than a thousand degree, finally transforming into the figurative shapes of their own. During Vincent Leow's stay in Sharjah, United Arab Emirates from 2007 to 2013, a turn of events went through various parts of the Middle East such as war and uprising. The scene of the violence, torture, and assault to civilians, innocents are deplorable, which lead him to create these works. "Intestinology series" by Joo Choon Lin questions our ability of perception, discernment and digestion to "objects" of this world – where everything seemingly ends up like a murder, where suspicion is ever present.