Opening GAVIN TURK I SECUNDINO HERNÁNDEZ I ERIK VAN LIESHOUT – September 16, 2015, 7 PM
[Press Release]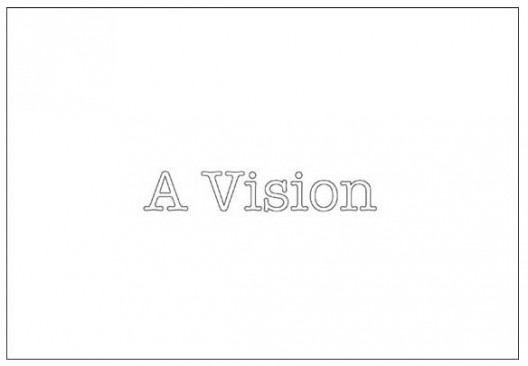 GAVIN TURK
A VISION
Main Gallery
Opening: September 16, 2015, 7 PM
Duration: September 17 – October 31, 2015
Opening Speech by Gavin Turk
This curious show, coming 16 years after Turk first showed in Galerie Krinzinger with 'The Importance of Being Ernesto', is a musing response to the Bohemian patrician creativity emanating from post-first-world-war Vienna. This spawned the Secession era with the sumptuous portraits of Klimt and his protégé, the awkward permissive Schiele, the radical dissonant, anti-decadent modernity of Schoenberg and Loos and significantly the enlightened ideas of Ludwig Wittgenstein and Sigmund Freud.
Fast forward to the 21st century and we as humans need to use all our ingenuity and intelligence to prevent the inevitable consequences of increasing populations and our manic exploitation of the earth's resources. But as Freud so perceptively pointed out the ID and the Ego subsume the wisdom of our higher thinking selves. This contemplative exhibition plays with these near-redundant has-been titans and their parvenu ancestors – a pause for thought. The Kosuthian clock mobile slowly spins as it ticks through our inheritance of the earth.
"Nothing is so difficult as not deceiving oneself." (Ludwig Wittgenstein Culture and Value, 1980 p. 34)
Like all serious philosophers the artist deploys humour and a linguistic lightness to address the profound dilemmas of our age. The painfully handmade rhomboid rocks lying testament to the continued industriousness of Man aspiring to the insouciant melancholia of Her. All the time observing the observing eye – watching you, watching me.
Swept up by the complexity and uncertainty of our contemporary times, we are easily seduced by the concept that simple logic can make clear all meaning. That science can make sense of our secular world. But instead simple ideas become the storytelling narratives of capitalist marketing not of philosophical rationalism.
Through the filter of the post-everything, all-knowing western lens, the lone figure on the institutional carpet cuts a sorry, even comical, figure. The sculptural marionette of Ludwig Wittgenstein offering forth an egg, where 16 years previously a waxen-faced doppelganger of Che Guevara had stood clutching a gun, brings a pathos to the now effete role of the contemporary western male revolutionary thinker.
The once authoritative figure, is now made impotent in the virile presence of our rampant consumerist hedonism. This symbol of rational thought, whose classmate was once Adolf Hitler, is left clutching nothing but the semiotics of philosophical oxymorons, conundrums and lost enigmas.
The subtleties of thought, philosophy and the investigation of ideas, as foretold by the Orwellian prophecy, are now made powerless by the machinations of post industrial Double Think. The ruthless game of art capitalism absorbs the power and energy of expression and renders ineffectual the artist's ability to disturb our human conscience. But on Wittgenstein's blackboard, the impassioned scribling's of the Beuysian professor can be seen smiling philosophically with the Magrittian art teacher as the Warholian pupils riot out of control. By Deborah Curtis
If objects gain symbolic powers, can the object be represented and put back in front of the audience in such a way that the process of acquiring value and meaning may be exposed? This is not to nullify meaning or symbolic power but to try to wrestle it free from the cliché of 'established thought'. Gavin Turk
"A serious and good philosophical work could be written consisting entirely of jokes." Ludwig
Wittgenstein (Henry Dribble, View from the Asylum, in Philosophical Investigations from the Sanctity of the Press, 2004, p. 87)
'A Vision' has been made with appreciation of the work and thoughts of Joseph Kosuth
Gavin Turk was born 1967 in Guildford, he lives and works in London. He had substantial institutional solo shows at New Art Centre, Roche Court, Salisbury, UK (2014), Ecole Supérieure d'Arts Plastique de la Ville de Monaco
, The Bowes Museum, County Durham, UK (2014), Foundation Frances, France (2014), Ecole Supérieure dArts Plastique de la Ville de Monaco (2013), The Gervasuti Foundation at the 55th Venice Biennale, Venice, Italy (2013), Guest Artist @ Elgiz 10 Istanbul Exhibition, Elgiz Museum of Contemporary Art Istanbul, Turkey (2011), CAC Malaga, Spain (2010), Artconnexion Lille, France (2010), Kunsthaus Baselland, Muttenz/Basel
 (2008), GEM Museum of Contemporary Art, The Hague (2007), Fine Art Society, London
 (2006), Tate Britain Sculpture Court Display, London
 (2002) Gavin Turk participated in numerous group shows at institutions such as Royal Museum of Fine Arts, Brussels, Belgium, CA2M, Madrid, Spain
, MAC VALMusee d'Art Contemporain Val-de-Marne, France, Phoenix Art Museum, USA
, Dublin Biennale, Ireland, Royal Academy of Arts, London, Hamburger Kunsthalle, Germany, Tate Liverpool, Liverpool, UK
, Irish Museum of Modern Art, Dublin, Ireland
 and many more. Is works are also to be seen at the Gav, Bruchium – Al Forno: Historical Bakery, Venice until November 22, 2015, Yard, CCA Andratx, Mallorca, Spain
 until December 15, 2015, Extraordinary: Objects & Actions in Contemporary Art – The Lowry until October 25, 2015
Solo Exhibitions by Gavin Turk at Galerie Krinzinger: A Vision, 2015 Before The World Was Round / En Face, 2011 Piss Off, 2008 Melange, 2005 The Importance of Being Ernesto, 1999
Group Exhibitions with Gavin Turk at Galerie Krinzinger: UK Maximum Diversity, Galerie Krinzinger, Benger Fabrik Bregenz, 1998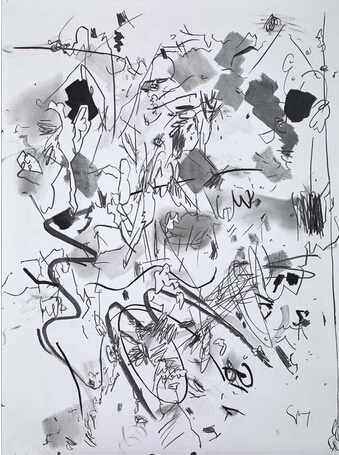 SECUNDINO HERNÁNDEZ
TODAY
Showroom
Opening: September 16, 2015, 7 PM
Duration: September 17 – October 31, 2015
Secundino Hernández is present
Opening Speech by Karpov Shelby
It's a natural and useful process. As the career of an artist becomes consolidated, his work is subject to a discourse that facilitates knowledge of the same and determines its popularity. This discourse highlights characteristic elements while silencing and eclipsing others, in order to give order and coherence to the overall reading of the work. Thanks to this task, carried out by gallery owners, critics and curators, success appears to be the logical and happy result of a well-spun narrative in which there are hardly any loose ends and which conveys a sense of agreeable security. In recent years, we've been able to see how this process has operated on Secundino Hernández's work. In the array of essays, articles and interviews that the specialised media increasingly dedicate to him, prominence is given to his passion for the basic elements of painting: colour, line and plane. Mention is made of his insatiable desire to research and the key role he ascribes to his studio. And of his need to connect with the great pictorial tradition, and, in particular, with the great Spanish masters. Gradually a canonical discourse is being built up that helps the dissemination and understanding of his work. However, this discourse fails to embrace those aspects of Secundino's imaginary universe that are other, disconcerting and verge on bad taste. References to mass culture, rock music or his liking for dirty jokes are digressions that are difficult to fit in. All can be found, in one form or another, in the drawings by the Madrid painter on show at the Galerie Krinzinger early this autumn. Among these discordant elements, there is one that passes most people by. Few people know about Secundino's deep fascination for the world of comics. One of his dreams, as yet unfulfilled, is to have a biography in cartoon form tracing the key steps in his career, which is funny, scatological and demystifying. Although this is seldom mentioned, he knows and admires the work of cartoonists like Robert Crumb, Charles Burns or Daniel Clowes, who he has followed extremely closely at certain points of his life. Notwithstanding, there is barely a trace of this passion for cartoons in his major works. A strange phenomenon that recalls, give or take some obvious differences, the admiration and curiosity that Picasso felt towards George Herriman's comic strip Krazy Kat which Gertrude Stein used to read to him on her regular visits. While references to this interest shown by Picasso are few and far between, it's worth asking if the impact of this comic strip on the Malaga-born artist doesn't escape our gaze, overly conditioned by the established discourse. Fortunately, in the case of Secundino Hernández, his passion for the world of cartoons has happily found a place in his drawings. Here his line is kinetic and evokes persecutions, leaps and jumps and bangs and bumps. Smudges occur like onomatopoeias. Concealed in seeming abstraction, jokers that make us believe that we see faces where they shouldn't be. Occasionally, the precision of the doodle imitates the flat ink of industrial printing that appealed to pop artists so much. Almost unintentionally, we see something rude in these drawings that makes us laugh, then blush in the sacrosanct white box of the gallery. Large cartoons that let us imagine how the painter whiles away his spare time: laughing at silly things, wasting time, tripping over a can of paint and falling head over heels. Whenever we walk round the Reina Sofía Museum in Madrid, Secundino stops in front of Dream and Lie of Franco by Picasso. We've seen this strange comic together on a host of occasions. Initially, I thought I saw in his gaze just curiosity towards this unusual work. Later, I thought I intuited envy in his gaze towards an achievement that has always fascinated Secundino: adapting pictorial language to that of cartoons. Over time, I've reached the conclusion that what Secundino was looking for behind the scenes of the well-known prints is the Picasso who enjoyed the comic strip about a cat of indeterminate gender chased by a Dadaist mouse who sublimates his unspeakable desire for the feline by throwing bricks at it. This exhibition of drawings should be seen, therefore, as an invitation from the artist to discover those elements of his work that in some years' time will be inaccessible in the light of the official
GALERIE KRINZINGER SEILERSTÄTTE 16 1010 WIEN TEL +43 1 513 30 06 FAX +43 1 513 30 06 33 galeriekrinzinger@chello.at
discourse, which is always more sober and restrained. Given the impossibility of finding a thread that unites the influence of El Greco with a comic of dubious morality, art historians and critics are bound to choose the first of these influences. Let's seize this opportunity to enjoy the second, in all its irreverent splendour, and revel in the fun-loving naturalness that this exhibition displays. Karpov Shelby
Secundino Hernández was born 1975 in Madrid. He lives and works in Madrid and Berlin. 2007 he was artist in residence at the Krinzinger Projekte. His works have been presented in a lot of solo and group shows worldwide, like Maison Louis Carré, Bazoches-sur-Guyonne, France (2014), Hambre, 4th Edition, Barcelona, Spain (2014), Salon Dahlmann, Berlin, Germany (2013), The Rubell Family Collection, Miami, USA (2013), 
Berlin-Klondyke Halle 12, Leipzig, Germany (2013)
, Centro de Arte La Regenta, Las Palmas de Gran Canaria, Spain (2012), Roger Raveel Museum, Belgium (2012) , Künstlerhaus Bethanien, Berlin, Germany (2012), Art Center Los Angeles, Los Angeles, USA (2011), Kunsthalle Kempten, Kempten, Germany (2011)
, Bienal de La Paz, Bolivia
 (2007). His works are currently to be seen in a big solo show at the, YUZ Museum, Shanghai until October 11, 2015. Solo Exhibitions by Secunino Hernández at Gallery Krinzinger: Four Season: Between Winter and Spring, 2014 Indisigno, 2010 Secundino Hernández, Krinzinger Projekte (Artist in Residency) 2007 Group exhibitions with Secundino Hernández at Galerie Krinzinger, Aktualität eines Mediums, 2010
Karpov Shelby (Madrid, 1974). Over the last fifteen years, Karpov Shelby has been a virtual personality, pop reporter and art critic. He has been involved in underground cultural projects such as record labels, blogs and fanzines. He is currently in charge of the publishing house for graphic art, La Dominación Mundial, which promotes up-and-coming Spanish artists.
ERIK VAN LIESHOUT
THE BASEMENT
Video Screening – Parterre Gallery
Opening: September 16, 2015, 7 PM
Duration: September 17 – October 31, 2015
Erik van Lieshout reflects in his film "The Basement" (2014) socio-political aspects of museum life in one of the largest and most important museums in the world: the Hermitage in Saint Petersburg. In his video which is now shown for the first time in Austria at Galerie Krinzinger the 1968 in Deune (NL) born artist is revealing both the ridiculous and deep historical references in seemingly contradictory ways. During Manifesta 10 in summer 2014 Erik van Lieshout spent two months in the Hermitage basement together with the famous Hermitage cats. For his new comrades he created not only the comfort living conditions, but also launched the small exhibition with their participation. Until the October Revolution of 1917, the Hermitage cats – first brought in during the reign of Empress Elizabetz in order to eliminate the mice and rats – were looked after by special servants. Suddenly in the Soviet period, there were no more resources available for the Hermitage "guards". All of the cats perished during the siege of Leningrad in World War II, but two railway cars of new cats arrived in Leningrad after the war's end. Today, to be an hermitage cat is to hold a social position with all the corresponding consequences. Erik van Lieshout was born in 1968 in Deune (NL). He lives and works in Rotterdam, Netherlands. Erik van Lieshout has shown his work extensively in solo and group exhibitions around the world. He had substantial institutional solo shows at Kunsthalle Wien, Performance for WWTBD, Marien Jongewaard, Vienna, AT (2013); MMK Frankfurt, D (2012); Bawag Contemporary Vienna, AT (2011); Art Unlimited, Basel, CH (2011), Centre d'édition contemporaine, Genève, CH (2009); Kunstpalast Düsseldorf, D (2009); Ludwig Museum, Cologne, D (2009); De Hallen, Haarlem, NL (2007); Project for Wrong Gallery at Tate Modern, London, UK (2007); Städtische Galerie im Lenbachhaus, Munich, D (2007); Kunsthaus Zürich, Zurich, CH (2007) Erik van Lieshout participated in numerous group shows at institutions such as Albertina, Vienna, AT; De Hallen, Haarlem, NL; Kunsthaus Zürich, CH; Centre Pompidou, Paris, FR; Witte de With, Rotterdam, NL; Marta Herford, Herford, DL; Kunsthalle Wien, AT Erik van Lieshout was invited for Thessaloniki Biennial, GR; Biennale de Rennes, FR; Manifesta 10, St. Petersburg, RU; Moscow Biennale, RU; Biennale di Venezia, IT; International Film Festival Rotterdam, NL and many other art events. Coming soon: Wiels, Brussels (2016); Kunsthalle Wien, Vienna, AT (2015); SMAK, Ghent, NL (2015); Kunsthistorisches Museum Wien, Vienna, AT (2015) Solo Exhibitions by Erik van Lieshout at Galerie Krinzinger: The Basement (Video Screening) 2015 Echter Luxus, Galerie Krinzinger, 2010 Tessa, 2004 Group Exhibitions by Erik van Lieshout at Galerie Krinzinger: Artists of the gallery, 2009