Power Station of Art: Decorum exhibition
[Press Release]
Carpets & tapestries by artists
Organizers: Power Station of Art, Musée d'Art Moderne de la Ville de Paris
Curator: Gong Yan, Anne Dressen
Date: April 26 – July 14, 2014
Opening: Saturday, April 26, 2014. Press Release: 2pm Vernissage: 6:30pm
Entrance Fee:20RMB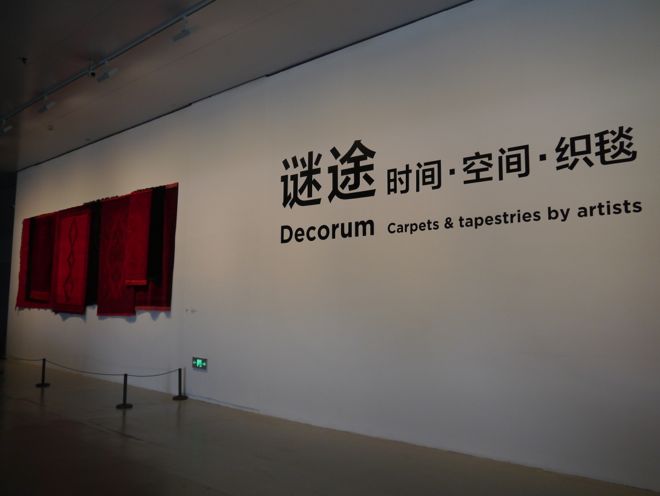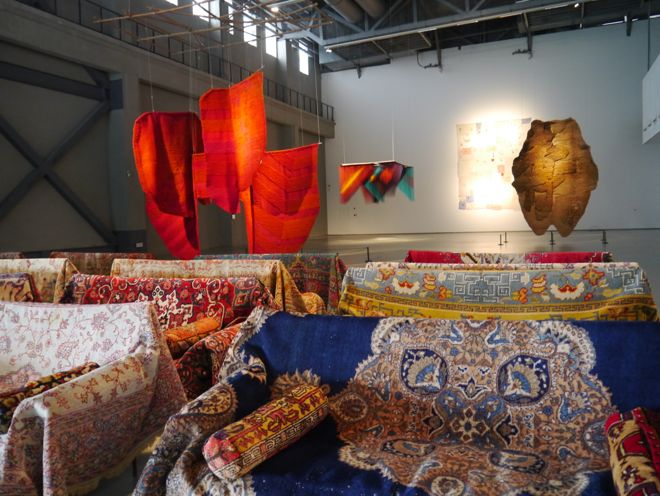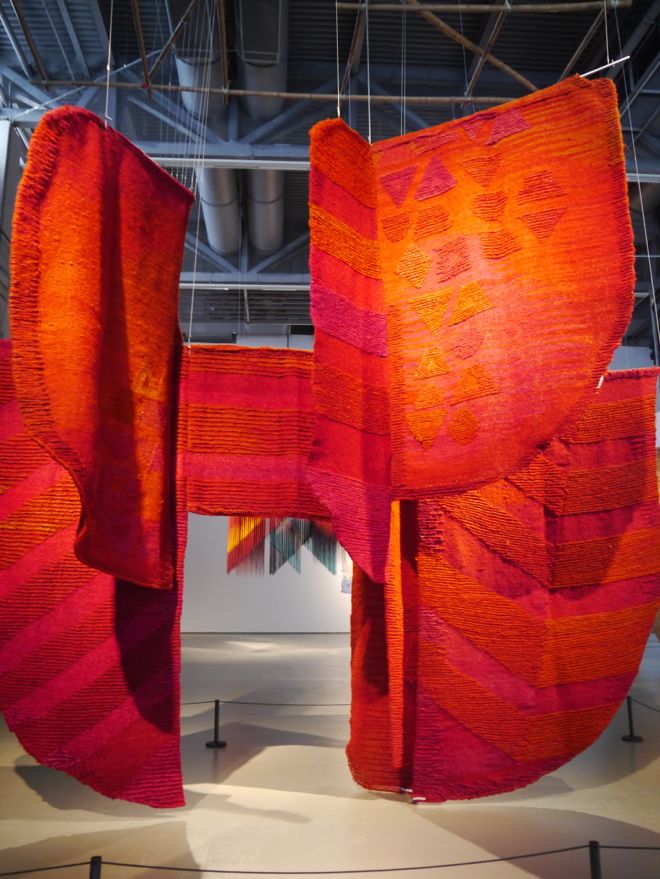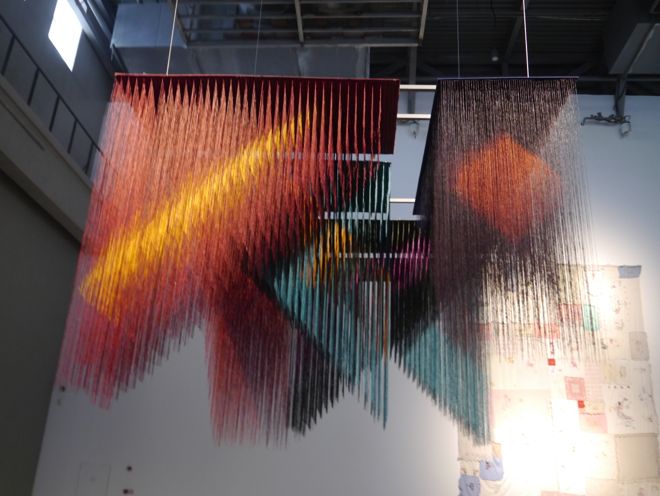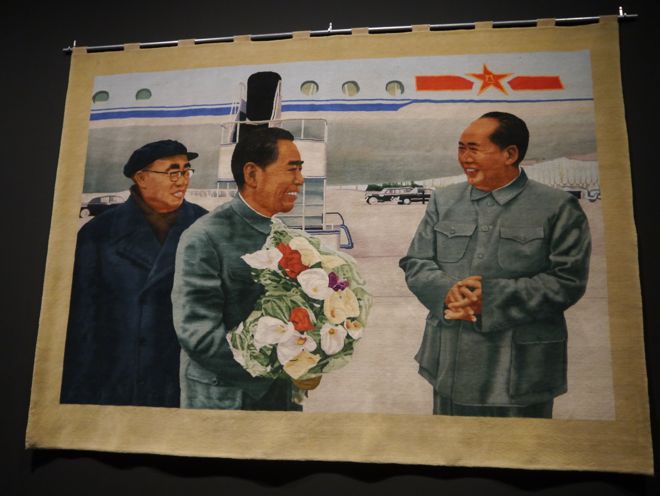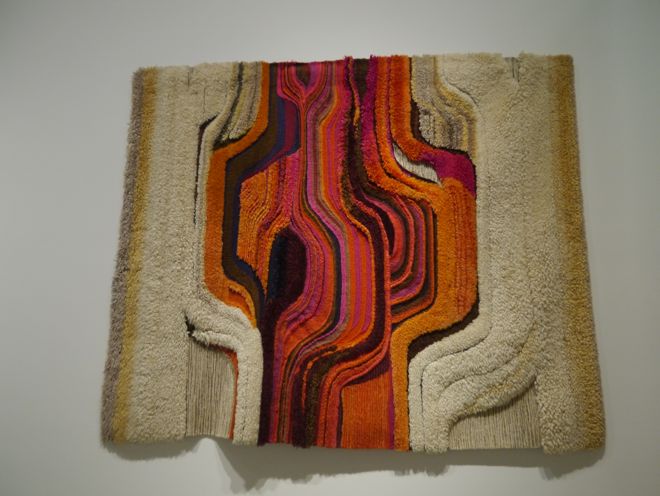 The Power Station of Art presents, together with theMusée d'Art moderne de la Ville de Paris, Decorum, an exhibition highlighting textiles and showcasing more than a hundred carpets and tapestries from Europe, America, Africa and Asia from the 6th century to the present day.
Carpets and tapestries are closely interwoven with the Western living experience and history. From the Middle Ages up until the 18th century was a golden age for European tapestries. By the 19th century, carpets lost their former lofty status to the point of becoming relics of history, seen as minor in all senses (crafty, feminine, primitive). It was only with the advent of the Arts and Crafts Movement headed by artists like William Morris that handcrafts and everyday design gained in value and recognition.
By the mid 20th century, artists such as Jean Lurçat, Picasso, and Le Corbusier renewed focus on carpets and tapestries(with the complicity of Aubusson workshops)and saw them as a third option between art and design, or painting and sculpture. The flexibility and softness of textiles attracted major abstract artists such as Vassily Kandinsky, Sonia Delaunay, and later, Joan Miró. The 1960s New Tapestry Movement saw fiber art as a tool of political or feminist expression; many women artists, such as Jagoda Buić and Olga de Amaral, followed by Annette Messager, dared to return to the craft and the decorative. Carpets and tapestries, freed from the domestic floor and from the wall, became three-dimensional.
In the 1980s, carpets continued to be featured in installations by artists such as John M. Armleder, Mike Kelley and Marc Camille Chaimowicz, while contemporary artists like Grayson Perry, Pae White, Dewar & Gicquel and Michael Beutler embody today's Neo-Craft Movement.
As the starting point of the Silk Route, China's rich textile heritage is on a par with that of the West, including ancient Egypt and Greece. In this exhibition, on display, will be an exquisite Ming Dynasty silk tapestry, as well as great Qing woolen carpets from the Xinjiang.
In China, the widespread use of carpets was almost exclusively confined to the traditionally nomadic areas of the Northwest. Elsewhere, the tremendous human capital and resources required to manufacture carpets meant that they served exclusively as symbols of power and wealth. This exhibition features a beautiful Shanghainese Art Deco sample, as well as two large revolutionary tapestries from Chairman Mao.
It was until the 1980s that carpets and tapestries were finally granted access to the modern and contemporary art in China. The Bulgarian artist Maryn Varanov, a figure of the New Tapestry Movement of the 1960s, had a critical role in this process. This exhibition will showcase some of his iconic fiber installations from the 1970s as well as from his students Shi Hui, Zhu Wei, Liang Shaoji and Lu Rulai.
Just like the movements which shaped the development of Western art, artistic expression has now come full circle, returning to crafts and textures as a reaction to a virtual and dematerialized world. The artists Aniwar Mamat, Yin Xiuzhen, Chen Tianzhuo, Cheng Ran, Hu Xiaoyuan and  China residents Heidi Voet and Thonik are approaching fabric in freer and more experimental ways.
Of course, fabric has an obvious connection to the body. In this exhibition, four designers—namely Vivienne Westwood, Maison Martin Margiela, Bless and Qiu Hao—will reveal their own interpretations of patterns and materials.
(Source: e-flux)