RAM HIGHLIGHT 2017: DISPLACE
Annual Art Project at the Rockbund Art Museum in Shanghai
[Press Release]
Rockbund Art Museum (RAM) is delighted to announce the launch of the annual art project "RAM HIGHLIGHT 2017: DISPLACE", opening on September 29 and running until October 4, 2017. Following the success of the first edition last year, "RAM HIGHLIGHT 2017" continues its exploration of cutting-edge creativity in the fields of contemporary art and culture. Ten artists from around the world will be invited to present a rich and dynamic configuration of programs in the museum over a relatively short span of a week. "DISPLACE" cannot simply be pigeonholed as exhibition, performance, dance, or theater, yet it encompasses different overlapping layers of visual and audio elements as well as performances. The art project will foster a diverse yet open viewing experience along with myriad means of audience participation with the project's unique statements and expressions.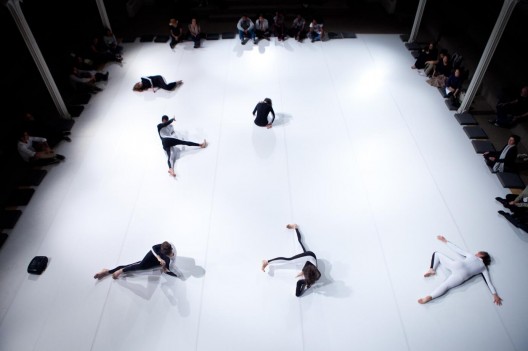 Through the accumulation of changing temporal and spatial experiences, "DISPLACE" offers up unexpected events that will land everyday in the museum: improvisational activities deriving from sports, dance, music, social media, "eco-care", family relationships, or even cooking. Moreover, a program running one night through to early dawn—which will allow spectators to follow time's plunge into darkness—will spark unexpected encounters with the artists and generate much energy and wonder. In formal terms, "DISPLACE" transforms the galleries into a boundary-breaking experimental space.
As Larys Frogier, Director of RAM says, "The dynamic of change, circulation, activation generated by 'DISPLACE' is reinforced by the gathering of a group of artists but it is actually what constitutes the core of 'DISPLACE': each artist has conceived a project that often stands within the tension between different art practices, switching social positions and media, creating ambiguous situations where the acts of looking, showing, stating, performing are never forever fixed but always extended, exchanged, mixed, embodied and addressed as a full act of creation and as a necessary process of thinking."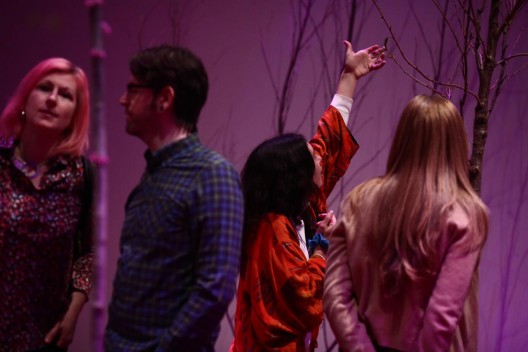 List of Artists
Moriah Evans
contact Gonzo
Nikima Jagudajev
Nunu Kong
Asad Raza
Rafay Rashid
Mårten Spångberg
Tang Dixin
Amalia Ulman
Andros Zins-Browne
The RAM Annual Dinner
RAM Annual Dinner is an extension of RAM HIGHIGHT, whereby an artist takes the opportunity of the dinner to make a powerful artistic statement. It is thus not only a celebration and entertainment, but also a strong experience about the critical exploration of the social and cultural challenges of our times. RAM Annual Dinner is a platform for fundraising for the development of the museum, where a number of channels are opened for individuals and institutions to contribute to the programs and development of the most active and risk-taking museum of contemporary art in China.