Sean Scully: Resistance and Persistence
[Press Release]
[press release]
Apr 8th, 2016, Art Museum of Nanjing University of the Arts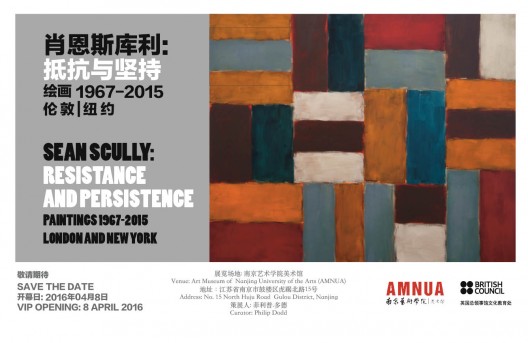 'An artist whose name belongs to the shortest of the short list of major painters of our time'
—the favorite artist of the critic Arthur Danto, the philosopher Jurgen Habermas and U2's Bono
—the second career-length exhibition in China, with paintings from across half of a century, from London to New York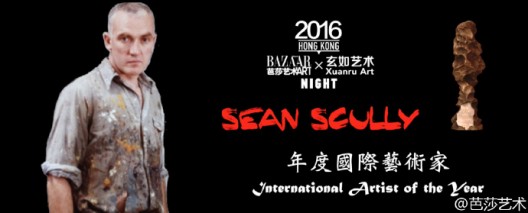 Curated by the acclaimed curator Philip Dodd
—an intimate autobiography and an unrivalled opportunity to revisit and understand post-war western painting history
—over sixty important works coming to China for the first time, with works from Sean Scully's solo show at the Metropolitan Museum of Art, his acclaimed exhibition at the 2015 Venice Biennale, P.S.1 MOMA New York, Miro Foundation Barcelona etc
—Chinese version of Sean Scully's collected essays 'Resistance and Persistence' and the translation of Arthur Danto's collected essays on Sean Scully will be published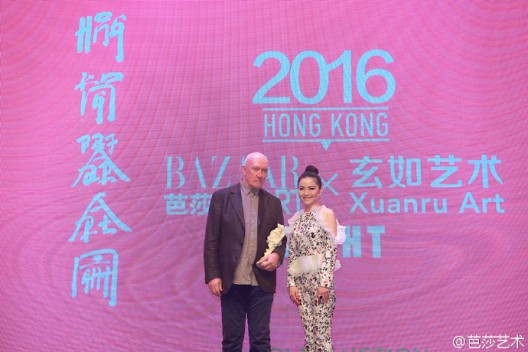 Following the unprecedented success of Sean Scully's recent career-length exhibitions in Shanghai and Beijing, the artist's work will now be shown in a second wave of exhibitions across China. His previous exhibition "Follow the Heart: The Art of Sean Scully" has just been selected as the Number 1 exhibition of 2015 by the Beijing News and the Global Times referred to its success as 'a Sean Scully hurricane… blowing through China'.
Scully's new exhibition for China, Resistance and Persistence will be shown in:
Art Museum of the Nanjing University of the Arts (8 April – 8 May 2016)
Guangdong Museum of Art, Guangzhou (6 September – 9 October 2016)
Hubei Museum of Art, Wuhan (10 January – 12 March 2017)
As China becomes increasingly globalised, and more intrigued by the history of modern Western art, Resistance and Persistence will look at Sean Scully's engagement with Western art history and his own major contribution to the history of modern and contemporary art. This will offer an important complementary viewpoint to his previous exhibitions in China, which had positioned Scully in relationship to Asian aesthetics. The catalogue will include three of Scully's own essays on Rothko, van Gogh and Morandi.
Showcasing more than 60 works by Scully, the exhibitions will focus on his paintings and works on paper – as well as providing a stage for Sean Scully's extraordinary sculpture China Piled Up. The works have been borrowed from public and private collections and do not overlap with the works previously seen in China.
This second wave of exhibitions by Scully will travel to three of the great cities of modern China, its former capital Nanjing, the most powerful city in Southern China Guangzhou and Wuhan, where art is increasingly becoming a major preoccupation, as it is clear from the opening of a new private museum, to complement the important Hubei Museum of Art.
According to Wang Chunchen, Research Director at the central Academy of Fine Arts in Beijing, Scully's exhibition is probably the first of a Western artist to have made a difference to Chinese art since a show by Rauschenberg in the mid-1980s. Targeting, amongst others, artists, a student audience, the large and increasing number of collectors in these cities as well as the general public the exhibition further aims to develop abstract art in China.
The exhibitions are coming at an interesting moment for a major abstract artist like Scully as Chinese abstract art is generating increasing national and international attention, a development which is also reflected in Scully's success in the art market.
The tour of exhibitions is organised by Made in China in association with Kewenig Gallery and the British Council.