ZHOU XIAOHU "Chimera"
Minsheng Art Museum, Shanghai
[Press Release]
Shanghai Minsheng Art Museum is honoured to present Zhou Xiaohu's solo exhibition Chimera. The exhibition, curated by Colin Chinnery, is set to open on June 12, 2016.
Zhou Xiaohu is one of Chinese leading contemporary artists. Renowned for pioneering animation art in China, Zhou has also made important works in video, photography, installation, and performance, often probing deep into the socio-political psyche of contemporary China, which something he describes as Social Installation.

For Chimera, Zhou is creating an entirely new project that mixes Chinese philosophy and folk art with creative narrative and contemporary form into one made-up scene that spans the main exhibition hall. What is central to this project is Zhou's collaboration with the Zhejiang Taishun Puppet Theatre, with whom he is working to create an interpretation of the Zhuangzi allegories, a famous collection of philosophical stories from the 4th century BCE. Zhou has created a whole set of life-sized puppets for the theatre group to be filmed in different locations across China, culminating in a live show at the exhibition opening. The puppet action of other locations shall be presented in video works across the show in sync with the live performance with music and narration. This synchronization of space and time brings into focusing on a core idea of the show to create a montage from multiple perspective points, like that of Chinese landscape painting, but with the added dimension of time. Zhou's time/space montage shall be further articulated in a whole series of moving sculptures, installations, and two-dimensional works throughout the show.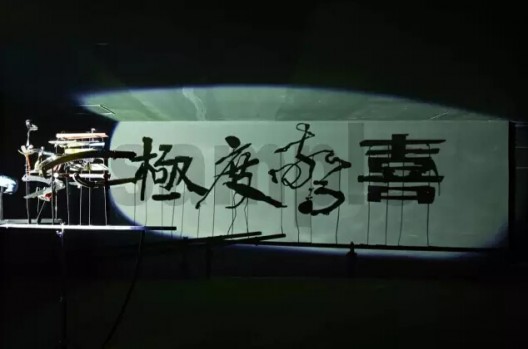 Zhou Xiaohu's gesamtkunstwerk is an attempt to reconcile many conflicts from Chinese contemporary culture. Chinese bumpy journey towards modernity has been constantly challenged by the vast differences between the rural and urban, the traditional and modern. Zhou has moved from social-installation to cultural-installation in order to explore seemingly insurmountable culture challenges of contemporary China. The exhibition is until July 10, 2016. Also ongoing in the museum during the same period is the solo exhibition by artist Yan Bing, Yan Bing.