Shi Zhiying at James Cohan Gallery Shanghai | I Don't Pretend to Understand the Universe
[Press Release]
James Cohan Gallery Shanghai is pleased to present its second solo exhibition with the Shanghai-based painter Shi Zhiying. The exhibition opens on Saturday, June 13 and continue to August 9, 2015, with a special reception for the artist on June 13 from 6:00 to 8:00 pm.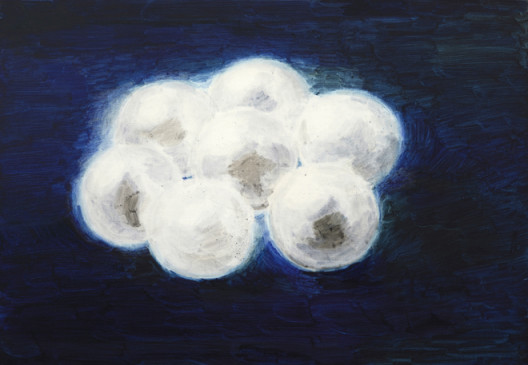 Long recognized for her monochromatic paintings of the open sea, fields of grass, sand gardens, and ancient sacred structures, Shi Zhiying's new exhibition, entitled "I don't pretend to understand the universe" is inspired by Hermann Hesse's novel The Glass Bead Game. The title of the exhibition, however, comes from a direct quote by Albert Einstein who wryly stated, "I don't pretend to understand the universe as it's a great deal bigger than I am." Shi Zhiying's paintings have consistently strived to present 'the facts' of the world, the physicality of time and space, as we know them or often imagine them to be. The paintings in this exhibition refer to Hesse's last full-length novel in his lifetime, published in 1943, about an elite school resembling a monastery founded sometime in an imagined and distant future, which tries to explain the laws of the universe through a game invented and played with glass beads. "I have found the motifs in Hesse's novel", Shi Zhiying has said, "to be quite Oriental, often connecting spiritual pursuits and reality in an intrinsic or harmonious way." Continuity and temporality continues to play a major part in her new paintings and watercolors. "The forces between two beads fascinate me," the artist has stated, "and throughout this body of work I explore ways in which they interact—besides their relationship in the space, the two objects appear to attract or repel simultaneously. This simple tension is the most basic form for nearly everything we know. Painting expresses spirituality through material forms, which can be extended to comprehend or explain our relationship with the universe or with people."
In all of Shi Zhiying's new works there is an implied movement of objects through each brushstroke. "For this particular project," Shi asserts, "the challenges are to represent the position and temporality of celestial bodies and glass beads through painting itself, and, in the end, how to understand this world."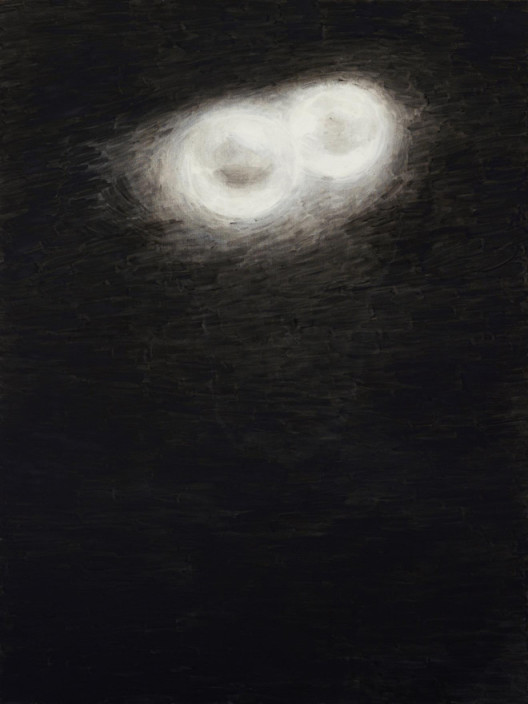 In addition to the exhibition at the gallery, Jewelvary will present a carefully selected micro-survey of Shi Zhiying's works from the past five years. The opening of this exhibition will be on June 5th, one week before the James Cohan Gallery exhibition. On view will be paintings that date from 2010 to 2015, including works from the artist's seascape, grass, and sand series, leading up to works from Shi Zhiying's The Relics series, which was the subject of her first solo exhibition at James Cohan Gallery in New York in 2013. The Jewelvary exhibition provides an opportunity for viewers to experience and better understand the artist's rigorous practice and her relationship to her carefully considered subject matter.