Song Xi: My existence is the best resistance – Gallery 55
Gallery 55 is proud to present Shanghai based artist Song Xi's second solo exhibition at the gallery "My existence is the best resistance" from the 13th of May through the 4th of June 2017. The exhibition comprises four pieces of newly completed installation and video works specially created for this exhibition.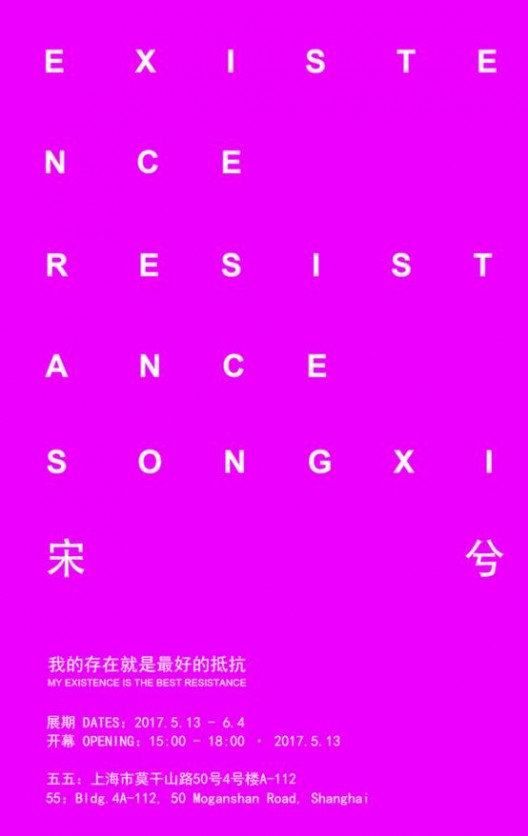 Song Xi believes that human body confronts the existing social forms, power structure, knowledge and language amid constant social changes and value updates. Under the ambiguous state of laws and regulations, Song Xi makes another strong fight back with his conscious body, intervening and constructing social reality and cognitive system.
Song Xi was born in China in 1983. He graduated from Dalian Light Industry College in 2006. Currently, he lives and works in Shanghai.
Song Xi's recent major exhibitions include: "BRIC-à-brac: The Jumble of Growth – Today Art Museum's Third Documents" (Today Art Museum, Beijing, China, 2016); "Two Couples – The 11th Shanghai Biennale" (Shanghai Power Station of Art, China, 2016); "Ultra Form" (solo show, Gallery 55, Shanghai, China, 2016); etc.