The 8th Shenzhen Sculpture Biennale: We Have Never Participated
[Press Release]
Organizer: OCT Contemporary Art Terminal
Curator: Marko Daniel
Opening: May 15 (Thursday), 2014
Exhibition Dates: May 16 – August 31, 2014
Venue: OCAT Hall A, Hall B, and OCT Loft B10
Address: OCAT Hall A, Hall B, and OCT Loft B10, Enping Road, Overseas Chinese Town, Nanshan, Shenzhen
Supporter: Shenzhen Overseas Chinese Town Corporation Ltd.
Shenzhen Nanshan District Government
Cultural and Education Section of the British Consulate-General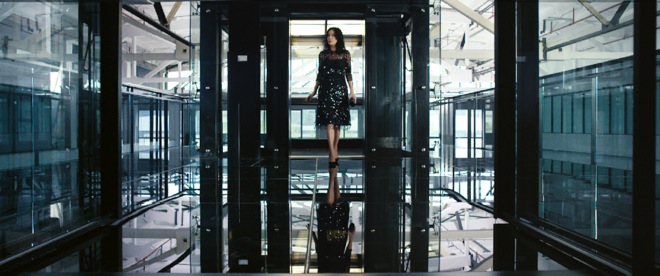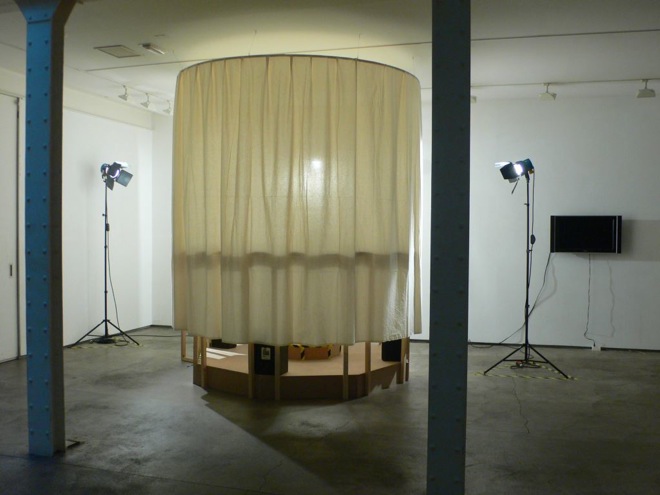 The 8th Shenzhen Sculpture Biennale, organized by OCAT (OCT Contemporary Art Terminal) will take place at OCAT and B10 in OCT Loft, Shenzhen. This year, OCT Contemporary Art Terminal is proud to have Marko Daniel, Convenor of Public Programmes at London's Tate Modern, as the curator of the 8th Shenzhen Sculpture Biennale. Dr Daniel has extensive experience in curating and based his exhibition concept on in-depth research of art practice in China, Asia and Europe, proposing 'We Have Never Participated' as the title for this biennale.
The 8th Shenzhen Sculpture Biennale takes its lead from the notion of social sculpture. Originally developed by Joseph Beuys, it expands the concept of sculpture beyond material objects into social relations. His challenge to build a 'social organism as a work of art' is one of the sources of relational and participatory art.
In recent years, 'participation' has become an umbrella term for art that solicits various modalities of relationality, collaboration, interaction and engagement from its publics, emphasising situations and encounters over material form and structure. While this way of making art has a long pedigree, going back to the 1960s and beyond, there have also been significant changes, not least in the move of participatory art from a radical and marginal practice to the mainstream of international exhibition projects. In the process of becoming the new orthodoxy it lost many of the associations of Beuys' utopian belief in the potential of art to bring about revolutionary change or to make radical interventions in the public sphere.
The Biennale focuses on a moment in which the act of taking part by the audience is no guarantee of the quality of the work of art: participation is no goal by itself and is neither sufficient nor necessary. The term post-participation thus draws attention not so much to the disappearance of participatory practice but to the fact that it is widely accepted as a given and has become part of the toolset of contemporary art.
At a time when participation is 'less a novelty and more a banality' (to appropriate Gene McHugh's account of Post-Internet art), it becomes all the more important to re-examine its underlying set of assumptions and ideological values. The statement "We have never participated' is a riff on Bruno Latour's seminal book We Have Never Been Modern (1991). The title refers to different modes of non-participation, from the refusal to take part in an art project where it might merely serve as a trite gesture of conformism, to situations in which there has historically been no tradition of participation and where there is little scope for it as a radical practice in art let alone the public sphere.
Under the sign of post-participation, the works selected for the Biennale elicit subtle levels of involvement, whether by inviting action, reflection, critique or contemplation, based on the free judgment of the viewer. Contemporary and historical works in a wide range of media form the content of the exhibition to frame the history of participatory practice and social research in relation to current artistic practice. The selected artworks use references to everyday occurrences, to modest and neglected aspects of our lives, to seemingly ordinary spaces, structures or architectures as a way of giving aesthetic form to diverse social realities.
The Biennale will also include a research station, an installation that combines documentation, archive and library. There will be an extensive public programme of talks and events providing a platform for discussion around the theme of the exhibition, involving both participating artists and other invited speakers and participants.
Established in 2005, OCT Contemporary Art Terminal (OCAT) was officially promoted to the status of a contemporary art museum constellation with a nationwide presence in April 2012. With its headquarters in Shenzhen, it currently consists of OCAT Shenzhen, OCT Art & Design Gallery, OCAT Shanghai, OCAT Xi'an, OCAT Beijing, OCAT Wuhan. As the earliest branch of this constellation, OCAT Shenzhen has been continuously committed to the practice and research in the fields of Chinese and international contemporary art and their theories, focusing on exhibiting, researching, and collecting the creations and studies of art. Formerly the Shenzhen Yearlong Contemporary Sculpture Exhibition, the Shenzhen Sculpture Biennale was first held in 1988 and has had seven renditions.
About the Curator/Artistic Director:
Marko Daniel is Convenor of Public Programmes at Tate Modern and Tate Britain, and was co-curator of Joan Miró: The Ladder of Escape (Tate Modern, April – September 2011, Fundació Joan Miró, Barcelona and National Gallery of Art, Washington). He was curator of a solo show by Taiwanese artist Chen Chieh-Jen at Chinese Arts Centre, Manchester (October – November 2010) and Vice-Chair of the London Consortium, a unique collaboration between the Architectural Association, the Institute of Contemporary Arts, the Science Museum, Birkbeck College and Tate that offers interdisciplinary research programmes in the humanities.
Artists
1. 曹斐 (Cao Fei)
2. 陈界仁 (Chen Chieh-jen)
3. 陈劭雄 (Chen Shaoxiong)
4. 陈彧凡&陈彧君 (Chen Yufan & Chen Yujun)
5. 程然 (Cheng Ran)
6. 耿建翌 (Geng Jianyi)
7. 格兰·弗瑞 (约翰·林戴尔) (Gran Fury (John Lindell))
8. 黄博志 (Huang Po-Chih)
9. 岩崎贵宏 (Takahiro Iwasaki)
10. 贾淳 (Jia Chun)
11. 特雷勒沃·卡雷勒侬&奥利维·科克塔-卡雷勒侬 (Tellervo Kalleinen & Oliver Kochta-Kalleinen)
12. 小泉明朗 (Meiro Koizumi)
13. L十:白双全、胡敏仪、李淳朗 (Pak Sheung Chuen, Wo Man Yee, Lee Soen Long)
14. 赖志盛 (Lai Chih-Sheng)
15. 马克·拉菲亚 (Marc Lafia)
16. 李鸿辉 (Michael Lee)
17. 李景湖 (Li Jinghu)
18. 李明 (Li Ming)
19. 艾哈迈德·奥古 (Ahmet Öğüt)
20. 希拉·佩佩 (Sheila Pepe)
21. 亚德里安·派柏 (Adrian Piper)
22. 政纯办 (Polit Sheer Form Office)
23. 庄普 (Tsong Pu)
24. 尤尼斯·拉蒙 (Younès Rahmoun)
25. 曼努埃尔·赛兹 (Manuel Saiz)
26. 宋拓 (Song Ta)
27. 吴玛俐 (Wu Mali)
28. 徐坦 (Xu Tan)
29. 黄荣法 (Morgan Wong)
30. 姚瑞中+失落社会档案室 (Yao Jui-chung with Lost Society Document (LSD))
31. 邱志杰、宋振与店口居民、总体艺术工作室 (Qiu Zhijie & Song Zhen with Diankou residents and Total Art Studio)
32. 海克特·扎莫拉 (Héctor Zamora)