These Things We Do

Joshua Kane Gomes
Richard Koh Fine Art
[Press Release]
Richard Koh Fine Art (RKFA-KL) is pleased to announce Joshua Kane Gomes (b.1993) first solo exhibition, These Things We Do, scheduled to run from 14 – 30 March 2019 at Richard Koh Fine Art, 229, Jalan Maarof, Bukit Bandaraya, Bangsar 59100, Kuala Lumpur. The artist will present 11 new works comprising of wall-bound, ceiling hung and free-standing assemblages. The opening reception will be held on 14 March 2019 (Thursday), from 5pm – 8pm.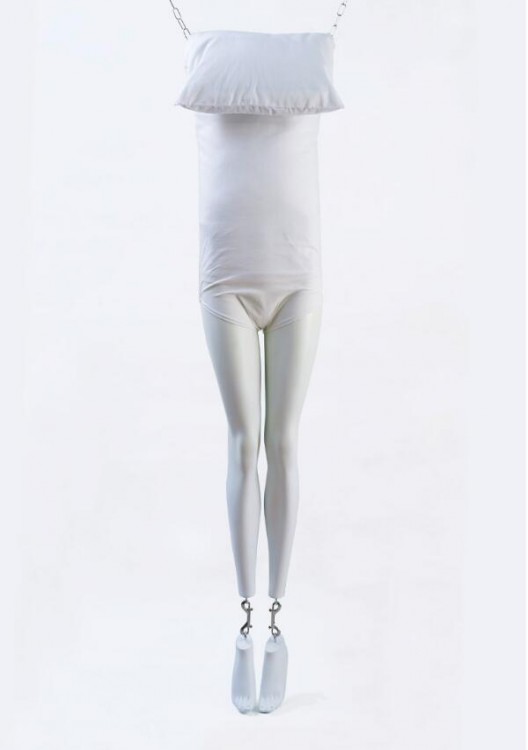 A graduate of the Nanyang Academy of Fine Arts (Singapore), Gomes mainly works within the tradition of sculpture & installation and has developed a unique aesthetic quality via 'language material'. Gomes possesses an innate ability to see past an object's face value, stripping it of preconceived connotations, and re-creating an art object that robustly provokes the primal senses in viewers. For most part of this recent series, the artist had spent long periods in isolation and negotiated personal demons that ate away at his psyche. Art making became almost cathartic for him as it allowed a slightly clearer sense of his thoughts.
In These Things We Do, viewers are confronted by unseen moments of vulnerability and introspection. The amalgamation process may seem to have rendered the exhibition objects unfamiliar – and to a certain extent; threatening – however, Gomes creates non-language entry points for viewers by evoking strong emotions and atmospheric moods through his selection of materials. In certain pieces, neon lights are incorporated into the visual narrative in an attempt to hold the viewer's gaze at a particular focal point and to also serve as a provocateur for the notion of artificialness and serenity.
At the core of this exhibition, melancholy and fragility take centre stage and Carapace I-III investigates the notion of loneliness and the contradiction of being alone together. Is it possible to feel alone and connected at the same time? Is there solace in that? Carapace started as a series of hermit crabs connected by a series of ropes. Soon after, the artist found old mannequins and was inspired by its eerie quality thus incorporated it into the work. As stated by Gomes, "The enveloping objects are amalgamations of various seashells, I deviated from the hermit crab shells because I didn't want something recognizable but still wanted to keep the oceanic element in the work. I think there's something quite lonely about the sea but feeling of being very connected at the same time."
Most importantly, the series is not intended to invite sympathy but rather to allow viewers to realize that we/humans seek each other out at a very primal level through pain and loss. As sobering the exhibition may seem, a certain level of levity and humour is present within the conceptual constructs.