Time Test: International Video Art Research Exhibition – RMCA
[Press Release]
Redtory Museum of Contemporary Art (RMCA), CAFA Art Museum and the Eli and Edythe Broad Art Museum join up to organize "Time Test: International Video Art Research Exhibition". It was curated by Caitlín Doherty, Dong Bingfeng and Wang Chunchen, which would be opened in Redtory Museum of Contemporary Art (RMCA), September, 22nd 2016, when artists, like Dong Bingfeng, Wang Jianwei, Wang Jiahao and Lu Mingjun and so on would participate in academic events.In recent years, large-scale exhibitions on the academic study, historical overview, and specialized exhibition of video art have been held in both western and non-Western countries. ZKM's 2006 exhibition entitled "Video Art in Germany From 1963 to the Present" is just one important example. The recent interest in the medium is intimately related to the development of contemporary art overall. The structure of contemporary art today is moving toward homogenization and focusing on mutually influential and related global events. However, in the course of rapid globalization, the art of non-Western countries is urgently searching for new ways of reconstructing and writing its own history.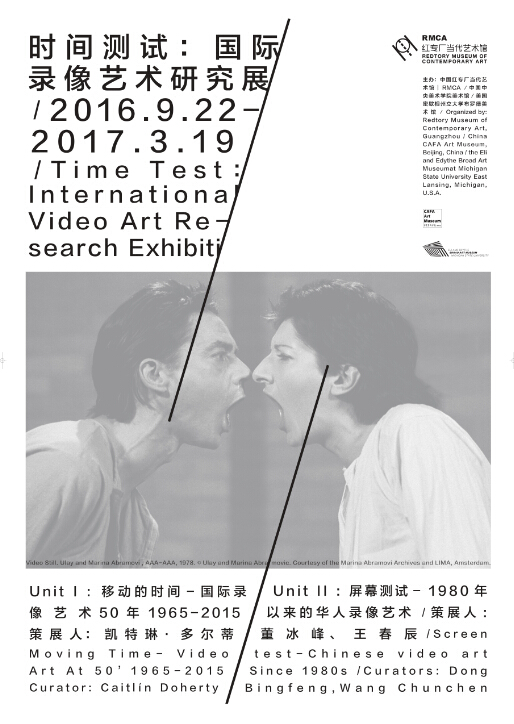 In the axis of the development course of the video art, the project presents more than 60 domestic and foreign artists with two collateral exhibitions echoing with each other.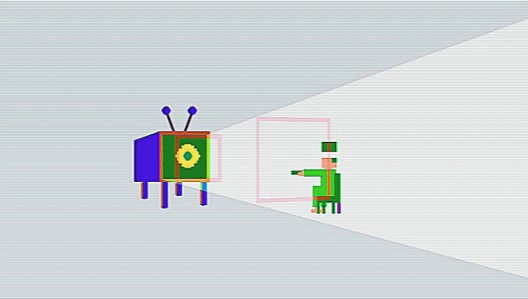 ⦁ "Moving Time: Video Art at 50, 1965-2015" reviews and researches the greatly significant artworks in the last 50 years of western video art development. It traces the impact various artists have had on the art form—from its birth in the 1960s with artists Andy Warhol and Nam June Paik, to the performative work of influential women artists such as Joan Jonas, to the lesser-known works of international emerging artists continuing to push the medium forward today.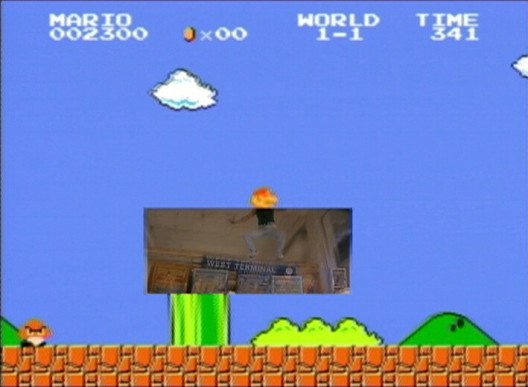 ⦁ "Screen Test: Chinese Video Art since the 1980s" focuses on organizing and reviewing the last thirty years of video art through representative Chinese voices in active in moving image art. "Screen Test: Chinese Video Art Since the 1980s" is divided into three sections. The first section, entitled "The Infancy of Video Art," introduces the occurrence of video art in greater China and how it became an independent artistic medium and cultural theme. Participating artists include Zhang Peili, Wang Gongxin, Song Dong, Xu Tan, Xu Zhen, Li Yongbin, Wang Jianwei, Wang Jun-Jieh, Yuan Goang-Ming. In the second section, entitled "Media Experiment," video art developed in 1990s with spread of personal computers and new media technologies and the rise of the independent film movement and experimental films. Video art became an expanding aesthetic experiment and a radical transformation. Artists include Feng Mengbo, Qiu Zhijie, Cao Kai, Lin Ke, Cao Fei, Lu Yang, and Miao Ying. The third section, entitled "Transition to Film," encompasses films shot by artists or spatial film installations produced by film directors; both are becoming increasingly important themes in moving image art today. Film has become more than a medium of contemporary art; it is an important tool and methodology for witnessing, recording, participating, and acting in society.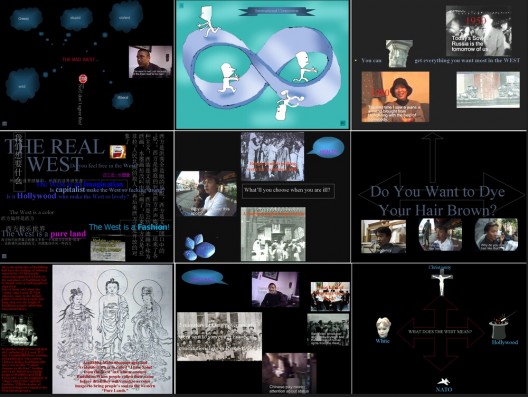 The Exhibition also includes the special unit of Hong Kong video art "Simultaneity – Reframing Hong Kong I". It is a program that proposes (historical) re-readings of artists' moving image from Hong Kong. By selecting video works of art, animations and documentary films produced by Hong Kong artists from 1989 to 2014, the program will reinterpret the experience of here and now by looking into the potentially excluded and forgotten images of Hong Kong.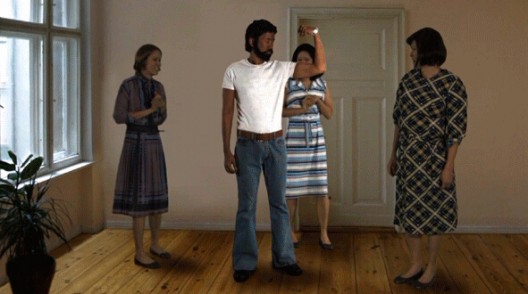 The project also includes a series of public programs such as a compendium of artistic and social events, extension reading materials for public enrichment, and lectures and discussions featuring the artists and invited scholars, such as Cao Fei, Caitlín Doherty, Chen Tong, Feng Mengbo, Issac Leung, Li Zhenhua, Wang Chunchen and Wang Gongxin and so on.( (In alphabetical order by pinyin of surname))