To Satiate
Shen Xin
MadeIn Gallery
MadeIn Gallery is pleased to present "To Satiate" Shen Xin's first solo exhibition in the gallery, opening on March 22, 2019. Featuring the artist's latest video works Warm Spell and Commerce Des Esprits, "To Satiate" builds characters upon uneven knowledge formations, deviating from fa- cilitating acts and goals that centralise and prioritise, to serve the saturation of the roles.
The latest four channel video installation Commerce Des Esprits consists of a script-based mono- logue through animation and text. With exits of the subject's consciousness, the power of meton- ymies is guided towards being satiated, while within the four channels, "translations" and "com- parisons" are treated as replaceable linguistic spaces. Between the three languages French, Eng- lish and Chinese, the text of Zhuangzi establishes various forms of expression.The monologue of the artist's mother relies on sounds to lead the needs of each language towards the protagonists. The polyphonic lover in the single channel video Warm Spell awakens thousand desires in the black and white protagonist with her changing moods, calling up instincts and memories. On Thailand's Koh Yao Yai, two independent subjects, as lovers and partners, balance the potential needs of others and judgments on alterity. Climate and habitation, race and experience, fill and deconstruct protagonists' senses. The relationship between the self that is built within these characters, and the organized powers, which preexist, remain changeable. If the protagonists' desires were to maintain the inconsistency of the self, not aligned with the expectations of the narrative, then their relationship with what sur- rounds them is kept with an unpredictable force. The gap produced by such force, as the empty land between two properties, is becoming time, and is given ways of fluctuating that belongs solely to herself.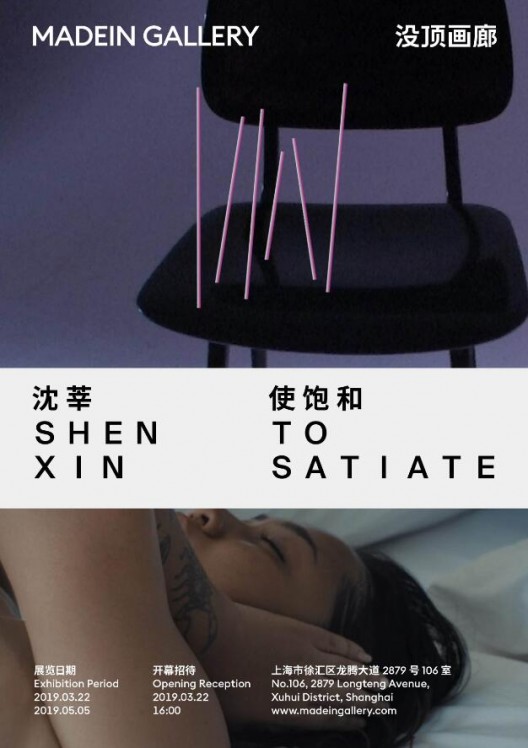 The requirement and productivity of sounds, senses and languages of a charac- ter could often be inaccessible, or the difference and transcendence felt would be flexible. The multiplicity of roles and their singularities, hope to be vocalised beyond vulnerable geographic imaginations that are identifiable. Hence the localised risk and comfort of the sites, become the medium of the materialised and haunting presence of the protagonists.
Shen Xin's practice engages with film, video installation and performative events. Upholding com- mitment towards both risk and comfort in images presented, individuals and communities appear across different surfaces as units, and as shifting pronouns that exist in complex socio-political systems. To counter the potential of forming alternative power structures that can be oppressive, the protagonists in her works are empowered to narrate, speak and act out of their desires, main- taining the integrities to be inconsistent, discontinued and suspended. Uncompromisingly, her work fabricates the process of producing abstraction of inclusivity and foreignness, forming ways to be known to others that is reflexive of images' representational agencies.