Xue Mu's Liquid Truth – Yeo Workshop
[Press Release]
Yeo Workshop is proud to kickstart the year with Xue Mu's exhibition of Liquid Truth.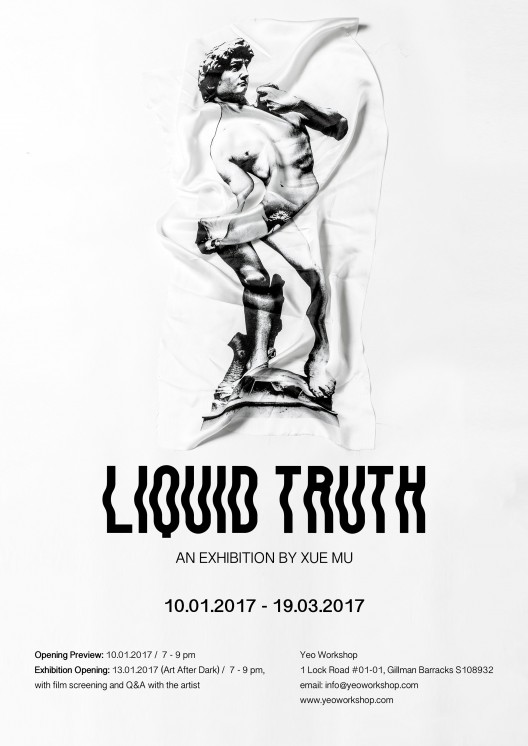 As an artist working across different mediums, Mu conceptualises and materialises alternatives to a conventional life experience. Viewers are embraced in monochromatic and minimalist installations and confronted with large scale drawings and photographs, demanding attention and contemplation.
Mu's art-practice is a permanent focus on art-process. Her work investigates human perception and interpretation, looking at the mechanisms of understanding the world around us. Deconstructing Rodin's The Thinker and Michelangelo's David, Liquid Truth presents a body of work created through a series of re-photographing, where the iconic images are subjected to distortion, repeatedly photographed in the process. The playful distortion of the three-dimensional statue is rendered in two-dimensionality, depicting a layering of visual and conceptual experiences, each more removed from the first, where truth appears to be liquid.