Yang Art Museum "Another Landscape" Large Photographic Exhibition Is Upcoming
[Press Release]
After a long yet worthy waiting, "Another Landscape", the large-scale photographic exhibition is about to open at Yang Art Museum on August 10, 2016, when 18 renowned photography artists at home and abroad and 1 senior collector will present with their 113 pieces of works in the 2000 square meters of brand-new exhibition halls.
Yang Art Museum aims at representing the most excellent, the widest recognizable and the highly reputable pioneering creations in contemporary China through this elaborate and quality planning and exhibition. On the basis of exhibited works, the Exhibition will discuss the rich humanistic
connotation under the topic of "landscape", thus bringing an entirely refreshing artistic exploration to the audience at the same time of expanding the normal definition of photography experience. During the exhibition, Yang Art Museum will also launch a series of photography-related public education programs.
In the six exhibition halls, participant audience could enjoy the pleasure of "different scenes in different perspectives". Specially invite artist Ji Zhou to launch interactive photographic works, so that the audience could impressively enjoy the charm of photography during interaction.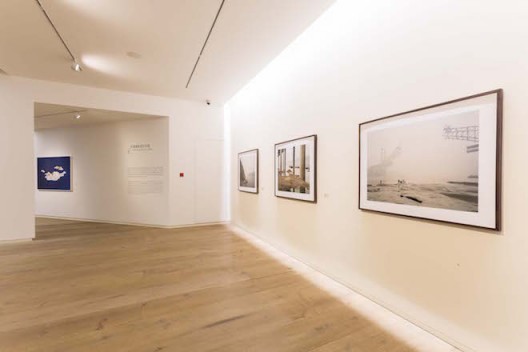 [Exhibition]
Another Landscape
Period: August 10-October 9, 2016 (closing in Monday, opening in Tuesday- Sunday at 10:00-18:00; closing at 17:30)
Curator: JÉRÉMIE THIRCUIR
Participated artists (A-Z): A'Dou, Peter Bialobrzeski, Chen Wei, Lois Conner, Dong Wensheng, Feng Yan, Hong Lei, Han Lei, Jiang Pengyi, Jiang Zhi, Ji Zhou, NadavKander, Luo Dan, Shao Wenhuan, Shan Feiming, Wang Ningde, Yang Yongliang, Yao Lu
Ticket price: RMB 30 (fee for members)
Contact Tel: 010-59056678
[Public Education Program]
New Technologies and New Methods in Photography
Artists for presentation: Wang Ningde, Han Lei, Jiang Pengyi, Ji Zhou
Time: September 4, 2016
Venue: Yang Art Museum
Brief Introduction To the History of Western Landscape Photography
Presenter: JérémieThircuir
Time: September 18, 2016
Venue: Yang Art Museum
Expression of the Photographic Market and Encountered Challenges
Presenter: Tong Bingxue, Steven Harris
Time: September 25, 2016
Venue: Yang Art Museum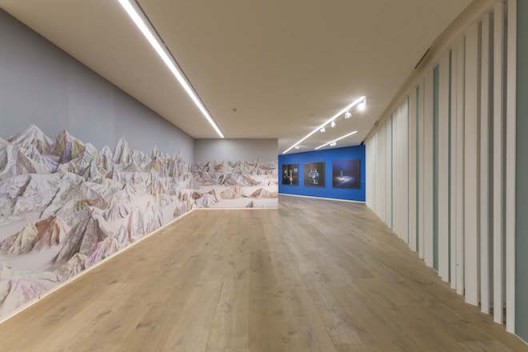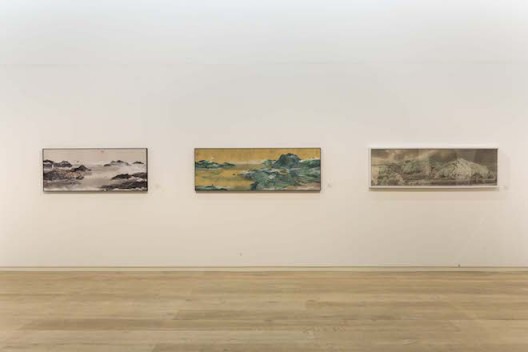 [About Yang Art Museum]
Yang Art Museum (YAM), a non-profit, comprehensive and contemporary art institution, is dedicated to engaging in superior art exhibitions at international level, public education programs and cutting edge cultural exploration, providing professional support and exchange platforms for contemporary artistic creation and promoting the combination of artistic culture with urban life. Consisting of exhibition halls, academic discussion space, children's education space and YAM Store, the YAM opened in 2015 is located in the Blue Harbor International Business District.
By cooperation with internationally first-class artistic institutions, collectors and artists, YAM aims at attracting primary contemporary art exhibitions in the globe, such as the "Concealed Power" and the "Bologna Illustrators Exhibition", thus expressing unique perspectives and opinions about the
contemporary art and leading culture status. Meanwhile, on the basis of domestic culture, YAM has actively cultivated and supported numerous young artists and will assist in the "Artist in Residence" Plan, to recognizing the creations of young artists through internal planning and presentation platforms.
YAM has created the series public education program of "Artists Workshop", which by several series as the connection, has attracted the public and households to learn, exchange and share jointly, thus expanding horizons, enhancing sensibility and cultivating artistic creativity. At the same time, the YAM Store is opened to advocate spiritual aesthetics and enhance living quality, so that art could penetrate into daily life through artistic derivatives and design works. All income from YAM Store will be used for supporting exhibition activities and public education programs.
The organic combination of art, education, commerce and public spaces enables YAM brand-new activity and attraction charms in promoting the publicity, influence, learning and presentation of contemporary art, as well as the cooperation among various cultures and artistic segments and the
production of knowledge. With the Blue Harbor International Business District as the core, YAM will enhance this area a new landmark of culture in Beijing.