Zhang Enli: Space Painting
[Press Release]
K11 Art Foundation
Curated by Adrian Cheng
Duration: May 12 – July 13, 2014
Open: 11-19:00 everyday
K11 Art Foundation Pop-up Space
G/F, Cosco Tower, Grand Millennium Plaza,
183 Queen's Road Central, Sheung Wan, Hong Kong
Space Painting by Zhang Enli is the artist's first solo exhibition in Hong Kong, sharing his own vision of the space, in the artist's own words "I have never put a clear distinction between abstraction and figuration. They are just paintings that are visible."
The exhibition showcases Zhang's recent works exploring creativity of the space – it is related to childhood memories and sense of security – the space is a box that could accommodate countless imaginations, meanwhile revealed one's inner self and deepest feelings.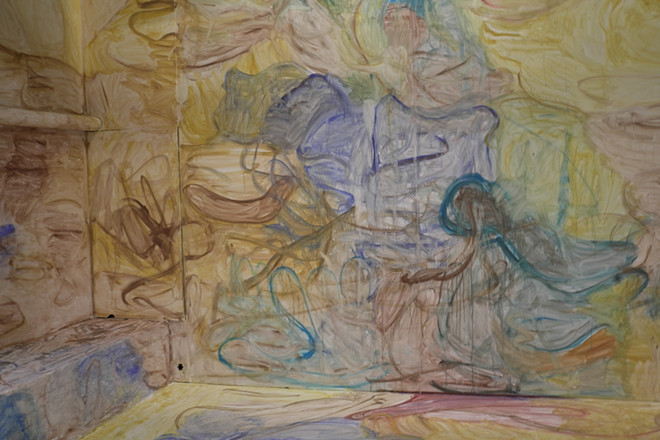 Zhang Enli is one of China's most prominent contemporary artists, having gained international recognition at Art Basel in 2006. For his first solo exhibition in Hong Kong, the artist will share his own vision of the space surrounding him as inspired by the wider Hong Kong cityscape.
The curator, Adrian Cheng, is the Founder of the K11 Art Foundation, and over the last five years has also arguably become one of the most promising figures in the advancement of Chinese contemporary art worldwide, as well as the promotion of world art among the Chinese public.