PANDAMONIUM CURATORIAL CONVERSATION
PANDAMONIUM MEDIA ART FROM SHANGHAI
FEATURING:
Double Fly Art Center ◆ Thomas Eller ◆ Feng Bingyi ◆ Hu Jieming ◆
Hu Weiyi ◆ Lu Yang ◆ Qiu Anxiong ◆ Ming Wong ◆ Xu Wenkai (AaaJiao) ◆
Xu Zhen(MadeIn Company) ◆ Yang Fudong ◆ Yang Zhenzhong ◆
Zhang Ding◆ Zhang Peili ◆ Zhou Xiaohu
A Series of Artist Residencies, Open Studios, Micro-Exhibitions, Kunst Salons, Symposia, Provocations, & A Group Exhibition
Berlin, March – June 2014
Presented by CHRONUS ART CENTER Shanghai together with MOMENTUM Berlin
Curated by Li Zhenhua and David Elliott
PANDAMONIUM
A CONVERSATION BETWEEN LI ZHENHUA AND DAVID ELLIOTT
Li Zhenhua: Since 1993, when the 1980s generation of young Chinese artists was first shown in Berlin, what do you think the main changes have been in Chinese art, and how do you see it now?
David Elliott: At least two more generations of artists have emerged. What we saw (and showed (1)) in 1993 was the generation who had grown up after the Cultural Revolution in a new era of social criticism and openness to the outside world. In the space of fourteen years China had caught up over forty years of lost knowledge and contacts and had also started to rediscover its own cultural traditions which had been suppressed by Mao for ideological reasons. The "Political Pop" typified in the 1980s work of such artists as Yu Youhan and Wang Guangyi that satirized the cult of Mao and political propaganda was one aspect of this, but towards the end of that decade, such artists as Xu Bing, Gu Wenda, Huang Yong Ping and Chen Zhen had started to make ambitious conceptual installations. Video works also appeared for the first time, produced by such artists as Zhang Peili and Hu Jieming, who are both shown in "PANDAMONIUM". This period of intellectual openness and ferment came to an abrupt end on June 4, 1989; after this a number of important artists and intellectuals left the country.
But the new cultural impetus was only briefly checked. After a short period of stasis, the emerging zeitgeist was expressed in the "Cynical Realism" of such painters as Yue Minjun, Fang Lijun, Liu Wei and Zeng Fanzhi who extended the critical language of Political Pop. Essentially conservative in style, this kind of painting, although often "radical" in content, had a strong impact on the international contemporary art market that was only checked, in 2008, by the World Financial Crisis.
Conceptual art also reflected the opportunistic pragmatism of the changed political and social climate. Increasingly bitter and cynical, it reached its highest level in the outraged nihilism of such artists as Gu Dexin, He An, Peng Yu, Sun Yuan, Xu Zhen and Yang Fudong that were shown in "FUCK OFF!", an unofficial exhibition curated by Ai Weiwei and Feng Boyi in 2000 to coincide with the Third Shanghai Biennale (both Xu Zhen and Yang Fudong are shown in "PANDAMONIUM"). Although closed prematurely by the authorities, this exhibition marked a turning point in Chinese art post-1989. The works by the predominantly younger artists shown here may be less tortured in their expression but they retain a critical distance from the world around them. The film/video works of Yang Fudong, for example, fork between the different paths of detective film and slapstick ("City Lights," 2000), the brutal realism of unemployment and depopulation (the six-channel installation, "East of Que Village," 2007), and the melancholy of isolated couples searching for love, contact and meaning in a glacial, timeless wasteland ("Ye Jiang/The Nightman Cometh," 2011). The poetic density that typifies Yang Fudong's work has acted like a kind of compost out of which the younger media artists in Shanghai have been able to develop. Some artists like Lu Yang or those in Double Fly Art Centre have reacted against Yang Fudong's aesthetic while others such as Feng Bingyi have embraced it and taken it further.
Zhenhua, from your perspective of a curator, born in Shanghai and living between there and Zurich, whose idea it was to make this exhibition? How do you feel about my "potted history" of Chinese contemporary art to date and my assessment of Fudong's importance for younger artists?
LZH: Well David…thank you. You are right in thinking that the history of contemporary Chinese art from the late '80s is very much related to changes within society and of generations. From this point of view we may understand better how ideas of culture changed within China and how this related to what artists actually produced. But we should not forget the importance of both medium and method in Chinese art practice at this time. For example, when Zhang Peili made "30X30″, his first video, in 1988, his main point was to focus on the medium and method of art making, rather than to give attention to social or political issues. But later on, after 2012, when he stated that "I am working in the medium of video, and that's my position and politics," this strongly challenged for me the foundation of what I had believed about contemporary Chinese art.
You have already mentioned several tendencies that have developed, but there are also other trends such as the growing water and ink phenomenon and people are suddenly jumping onto this bandwagon. However, in spite of the pseudo-traditional appearance of much of this work, its connection to culture and society has hardly changed in relation to the tactics of how Chinese artists relate to the art world. In fact, it has become hard to distinguish between what is art fashion or profound, firm conviction. This whole question has become a headache when thinking about Chinese contemporary art from the 1970s until now.
The main problem is that we seem to have lost any idea of truth in the development of art. What I have started to notice and believe in is the attitude of artists toward their medium and method and their ways of thinking about them, and I have been trying to link this to their education. For example, Yang Fudong has remarked that all his film/video works are related to painting, and that each frame can be treated like a painting. He studied at the China Academy of Art in Hangzhou, one of the oldest in the country, and this helps explain how his study of oil painting led into his personal wish to become a filmmaker and establishes a bridge between the way he perceives the world whether in stasis or in motion. There are many aspects of this: narrative is a common human need and I am searching for a kind of narrative that is closer to what people can see and experience, but this might just lead to other problems.
Another aspect is an understanding of how things relate to each other. As in human relations, many aspects of art connect in an invisible way independently of any artistic style or narrative. For example, Zhang Peili (the professor) and Lu Yang (the student) have no similarity at all in their style of working or in any of the ways they express themselves visually. Rather, their connection is related to a common desire to push against borders of feeling relating to human behavior or against issues of morality.
The relation between Hu Jieming and Hu Weiyi is more tangled in their blood than in their art. Hu Weiyi is Hu Jieming's son and has even performed in his father's work "SON" with his small skinny back framed in front of Shanghai's Bund (2). But it is very hard to see what tangible influence they have had, if any, on each other's work. For me this is a kind of mystery that has no relation to vision but to understanding. It highlights the current situation of ambiguity in contemporary Chinese art, as well as the restraining effect of only showing in this exhibition single channel works rather than more complex multichannel works or installations.
DE: What do you think is particularly important about the art being now made in Shanghai, and how is it different from that produced in other parts of the country?
LZH: Shanghai is a kind of conduit for the historical city of Hangzhou where the China Art Academy is situated (3), but Shanghai has always been a much more of an international cultural center. One recent example of this is the Shanghai Biennale that was started in 1996, the same year that Qiu Zhijie and Wu Meichun made the "Phenomenon and Image" exhibition focused on video art. This was the first time in China that video art became more widely visible and, in the following year, was followed by a survey show of video in Beijing. Shanghai has taken on the role of connecting Hangzhou with Beijing. Since the 1990s, the way of making art in both Hangzhou and Shanghai has been focused on an individual approach that reflects the artist's position within art as well as issues of globalization. If we look at "Will," a work by Zhou Tiehai, it seems like a silent film on the art system, ironically describing the situation of Chinese artists and the art scene. The black and white style of this work was picked up by Yang Fudong in his work "Estranged Paradise" (1997–2002) shown in Documenta 11. Yang Fudong is now a professor in Hangzhou and other connections spread out from his work to that of younger artists like Cheng Ran, Ye Linghan, Double Fly Art Centre and many other artists of this generation or younger. And this might also be the reason Shanghai has had such an important impact on video art in China. Of course as the basis of this, the works and teachings of Hu Jieming or Zhang Peilli are fundamental.
But, even if we only concentrate on Shanghai, it seems that there are so many different influences and ideas being brought into play that any general comment one may try to make about it can be immediately refuted. Why do you think that new media and video is so important now?
DE: I guess that film and video, along with their digital manipulation, have become increasingly pervasive. I can remember, not so long ago, when black and white film was thought to express "truth" unless it obviously signified that a fantasy was being represented. Now, whether we like it or not, fantasy appears increasingly "real" and a vital distinction seems to have been suppressed. Yet, during this time, people have learn how to distinguish between "truth" and "falsity" in different ways by using their own knowledge as well as by judging the weight of the image against the context in which it is shown. The role of art and how artists perceive the world are part of this change and we now expect that many different perspectives and viewpoints are perceived simultaneously within complex models of layering that reflect "reality"—a notion which, in fact, has always been a compound of different realities—ordered, and sometimes suppressed, by powerful interests. A lot of art being made now shows how people who have grown up inside the Digital Revolution have learnt to interpret its signs, messages and images both constructively and skeptically so that they are not misled by the sophistication of its propaganda. But now, as before, what is perceived, is still very much dependent upon the framework of the minds that are doing the perceiving….
LZH: For me any idea of truth is always combined with falseness. It's not about telling the right or wrong thing, but about selection, and this only reflects the truth that you want to see. I think that art is complex enough to be able to tell the truth in ambiguous ways. If we look at the work of Yang Fudong or Xu Zhen, or that of Hu Jieming or Zhang Peili, do we learn anything about truth within society or just their situation? We perhaps only perceive the beauty of their work or the intuitive connection between them and their work, and we then need to analyze why they work in this way and why what they have produced is any good as art. I like what you have said about being "misled" but often, in relation to this, Chinese artists create another field of misunderstanding' which bypasses any sinological interest in the continuities of Chinese culture and contemporary art and allows the work to be seen in a much broader international field.
Well, within this wider context, do you think that contemporary art can have any social or political role or is it just being constantly co-opted by neo-liberal interests and outmaneuvered by the market?
DE: Yes, I think that art is becoming increasingly important in this sense. As well as being a distinct object of contemplative delight, horror or perplexity, art has an important discursive role to play in contemporary life.
One big change that has taken place between ideas of contemporary and modern art is that the field we now describe as contemporary is much more open and disinterested. The idea of "modern" was, and often still is, moralizing, progressive and colonial. If you weren't modern, you weren't any good and could never play the game. "Contemporary", on the other hand, only implies something happening or existing now and has no qualitative connotation. Everything is contemporary, even our present understanding of history, and the most important question about contemporary art therefore is not whether it is contemporary, that is obvious, but whether it is any good. This brings us back to the question of aesthetics—a field much neglected in both modern and contemporary art—that is the means by which art, culture, even actions, are evaluated and validated.
To have any meaning, art has to operate within a moral field within which the artist has no interest other than to produce the best work possible. The individual artist's skill, with his or her experience of art and the world, all contribute to what is finally produced and what makes it "good" is the way in which these many different elements are brought together. The "power" of art is rooted in the artist's disinterest in anything other than those aesthetic values that relate to both art and the world. Through this kind of integrity, the artist makes a truthful expression of experience in and about the world.
LZH: Talking about art and politics, Zhang Peili once said that "my medium is my statement". As a curator, what would be your statement?
DE: I think that for a curator the medium is the exhibition and that any good exhibition should not only express the position of that curator but also enhance that of the artists by showing their work in a context that may be both sympathetic and challenging. I think that exhibitions are rather like arguments: they should convince you of their necessity at least, if not of their rightness. I like exhibitions to remind me about how good art can be and to introduce me to constellations of experience and ideas I had never encountered before.
LZH: Do you think that "PANDAMONIUM" does this?
DE: With this title to live up to, "PANDAMONIUM" must be a constellation of ideas and experience. It's wild and not perfect, but it's beginning to get there…..
Berlin / Shanghai
04.05.14
1. The "China Avant-garde" exhibition was organized by the Haus der Kulturen der Welt in Berlin in 1993; it traveled to the Museum of Modern Art in Oxford immediately afterwards and then went on tour. The Museum of Modern Art Oxford also organized "Silent Energy: New Art from China" at this time that included large-scale installation art.
2 The picturesque Bund is one of the main thoroughfares and shopping streets in Shanghai and faces the Yangtze River.
3 In the 12th century, Hangzhou was the Southern Song capital and an important center of traditional Chinese painting. It is located 180 km southwest of Shanghai (about an hour's journey by train).
ABOUT THE CURATORS: Li Zhenhua and David Elliott
Li Zhenhua, Chinese-born and currently based between Zurich and Shanghai, has been active in the artistic field since 1996, his practice mainly concerning curation, art creation and project management. He is one of three Founders of CAC | Chronus Art Center. Since 2010 he has been the nominator for the Summer Academy at the Zentrum Paul Klee Bern (Switzerland), as well as for The Prix Pictet (Switzerland). He is a member of the international Advisory Board for the exhibition "Digital Revolution" to be held at the Barbican Centre in the UK in 2014. Li Zhenhua has edited several artists' publications, including "Yan Lei: What I Like to Do" (Documenta, 2012), "Hu Jieming: One Hundred Years in One Minute" (2010), "Feng Mengbo: Journey to the West" (2010), and "Yang Fudong: Dawn Mist, Separation Faith" (2009). A collection of his art reviews has been published under the title "Text" in 2013.
http://www.bjartlab.com | http://www.msgproduction.com
Davıd Elliott is an English-born curator and writer. From 1976 to 1996 he was Director of the Museum of Modern Art in Oxford, England, Director of Moderna Museet [The National Museum of Modern and Contemporary Art] in Stockholm, Sweden (1996-2001), founding Director of the Mori Art Museum in Tokyo (2001-2006), the first Director of the Istanbul Museum of Modern Art [Istanbul Modern] (2007), Artistic Director of the 17th Biennale of Sydney (2008–2010), Artistic Director of the 1st Kiev International Biennale of Contemporary Art (2011-12), Artistic Director of the 4th International Biennale of Work by Young Artists in Moscow (2014-2014), the Rudolf Arnheim Guest Professor in Art History at the Humboldt University, Berlin (2008) and Visiting Professor in Museum Studies at the Chinese University in Hong Kong (2008-14). From 1998 until 2004 he was President of CIMAM (the International Committee of ICOM for Museums of Modern Art). He is President of the Board of Triangle Art Network/Gasworks in London and on the Asia Advisory Board of the Guggenheim Museum in New York.
PRESENTED BY:
ABOUT CAC | CHRONUS ART CENTER SHANGHAI:  www.chronusartcenter.org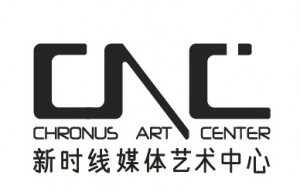 Founded in 2013, CAC | Chronus Art Center is the first major non-profit art organization in China focusing on the experiment, production, research, exhibition and education in new media art.  CAC was founded by the renowned curator Li Zhenhua, artist Hu Jieming, and technology expert Dillion Zhang, Wti Group, China's premiere company for projectors. Having traveled MOMENTUM's exhibition "The Best of Times, The Worst of Times Revisited" to CAC Shanghai in the first months of 2014, this collaboration is continued in Berlin with a 4-month program of Chinese media art presented by CAC and MOMENTUM.
ABOUT MOMENTUM: www.momentumworldwide.org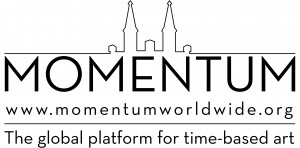 MOMENTUM is a non-profit global platform for time-based art, with headquarters in Berlin.  Through our program of Exhibitions, Kunst Salons, Public Video Art Initiatives, Residencies, and Collection, we are dedicated to providing a platform for exceptional artists working with time-based practices. The term "time-based" art means very different things today than when it was first coined over 40 years ago. MOMENTUM's mission is to continuously reassess the growing diversity and relevance of time-based practices, always seeking innovative answers to the question,  'What is time-based art?'. MOMENTUM serves as a bridge joining professional art communities, irrespective of institutional and national borders. The key ideas driving MOMENTUM are: Collaboration, Exchange, Education, Exploration, and Inspiration.
* Special thanks for support from CAC | Chronus Art Center, WTI and CP