Originality, Diversity and Independence: Call for Submissions to the Fourth International Awards for Art Criticism (IAAC 4)
[Press Release]
The International Awards for Art Criticism Ltd. (IAAC) launches the fourth edition of their Awards this month (IAAC 4) and will announce their new competition rules, awards system and members of its international jury at a press conference to be held at the Shanghai Minsheng Art Museum on 2 June 2017.
The Awards are explicitly intended to stimulate new critical writing. For the first time only previously unpublished reviews will be eligible for consideration. Apart from that, the number of awards winners will be increased from three to four, and their value increased, all round. As Ms. Gan Zhiyi, Director of the Shanghai Minsheng Art Museum and an additional member of the Organising Committee will explain at the press conference:
'This year our sponsors have generously increased the value of the Awards, so as to maintain their global competitiveness and stimulate new critical writing from different parts of the world.'
The addition of a further award now means that two awards each will go to competitors writing in each of the two languages, Chinese and English. The top amount of 10,000 euro (or its RMB equivalent) will go to a competitor writing in either of these languages, whilst the remaining three awards (each worth 3,500 euro, up from 2,000 euro) will go to candidates writing in either of these languages.
These International Awards are open to candidates from anywhere in the world, starting on  2 June 2017. The deadline for entries is 24 September 2017. Candidates are invited to write a review of 1,500 words or 2,000 Chinese character of any exhibition of contemporary art , held anywhere in the world between 20 September 2016 and 20 September 2017. There are no restrictions on the contributors, in terms of their age, status or professional background.
Each year, the Awards are adjudicated by an international panel of high profile experts. All of these have a thorough knowledge of contemporary artistic creation and critical practice. Their diverse backgrounds reflect the wide range of the critical spectrum across writers, scholars, curators and artists, as well as full time practising critics.
As usual, the IAAC 4 will be adjudicated by a 5-person international jury composed of the following: Antonia Carver (Director of Art Jameel, Dubai), Gong Yan (Director of The Power Station of Art, Shanghai), Tim Marlow (Artistic Director of the Royal Academy of Arts, London), Raqs Media Collective of New Delhi and Shen Kuiyi (Professor of Art History, Theory and Criticism, University of California, San Diego).
Since its inception in 2014, the IAAC has continuously worked to extend its network and influence. As Henry Meyric Hughes, the Chairperson of the Board of the IAAC, stated, 'These International Awards, which are open to all, already have an assured place in the artistic calendar. However, our sponsors' generosity, in increasing both their number and value, underpins their claim to global leadership.' The previous three editions of the IAAC have met with an enthusiastic response from a diverse global community of artists, curators, critics, researchers, students and freelance writers. Nearly 800 entries from 47 countries and regions in the world have been received, so far. These have covered not only major exhibitions from well-known museums, but also a wide range of exhibitions from small and independent art spaces or institutions everywhere.
The International Awards for Art Criticism (IAAC) are hosted by an international Board, and organised by the Shanghai Minsheng Art Museum, the Royal College of Art (RCA), the International Association of Art Critics (AICA) and Shanghai Artemis Art Center (SAAC). The principal sponsors are China Minsheng Banking Corporation Ltd. (CMBC), Shanghai Minsheng Art Foundation and Anxin Trust Corporation Ltd. The Awards are also strongly supported by the cultural department of the local government of Shanghai.
About IAAC:
The Fourth Edition of the International Awards for Art Criticism (IAAC 4) of 2017 is open to candidates from anywhere in the world, writing in Chinese or English about any contemporary art exhibition held between 20 September 2016 and 20 September 2017. Only pieces of unpublished new writing will be eligible for consideration.
The First Prize will consist of a cash award of 10,000 Euros or the RMB equivalent of this amount (currently, around 80,000 RMB) and a fully funded short programme of visits and meetings in Shanghai or London. Each of the three Second Prizes will be awarded a cash prize of 3,500 Euros or the RMB equivalent of this amount (currently, around 30,000 RMB). The level of the Awards is pegged to a fixed amount in Euro, but international Award winners may choose to be paid either in Euro or in RMB at the official exchange rate on the day that the payment is effected.
The Organising Committee of the International Awards for Art Criticism aims to support independent critical coverage of contemporary art, away from the immediate pressures of the market, media and private patronage. The Awards are to stimulate good writing, critical thinking and dialogue and research in China, the UK and wider afield.
The objectivity of the selection process is underpinned, both by the recognised professionalism of the Chinese and English-speaking jury members and by the strict anonymity of the judging process.
The 5-person International Jury
Antonia Carver   Director of Art Jameel, Dubai
As Director of Art Jameel since August 2016, Antonia Carver oversees the not-for-profit organisation's work across the arts, heritage and education. This new role is designed to lead the expansion of Art Jameel, as the organisation builds new local institutions, grows its international partnerships, and initiates exhibition, educational and publishing projects.
Antonia was previously Director of Art Dubai (2010-2016), where she led the annual fair's development into the leading international fair for the Middle East and South Asia, and the world's most global art fair. Under Antonia's leadership, the fair's diverse programme expanded to include the community school Campus Art Dubai, Art Dubai Projects, fellowships for writers and curators, and a new sector dedicated to Modern works, in addition to ongoing contemporary gallery halls, artists' residencies and commissions, film and video; the Abraaj Group Art Prize; and a raft of educational initiatives.
Antonia, who has been based in the UAE since 2001, has written extensively on Middle Eastern art and film for international and regional publications, and also edited books and journals. In 2004, she joined Bidoun as an editor and later became the director of the Middle Eastern arts organisation's projects division, co-organising education programmes, artists' projects, and film and video series. Antonia played a role in establishing and curating the Dubai International Film Festival as a member of its programming committee (2004-2014), and has also acted as an Arab and Iranian film specialist for the Edinburgh International Film Festival. Prior to moving to the UAE, Antonia was based in London, UK where she served in a number of roles, including as an editor at Phaidon Press; in development and projects at the Institute of International Visual Arts (Iniva); and in publishing at G+B Arts International.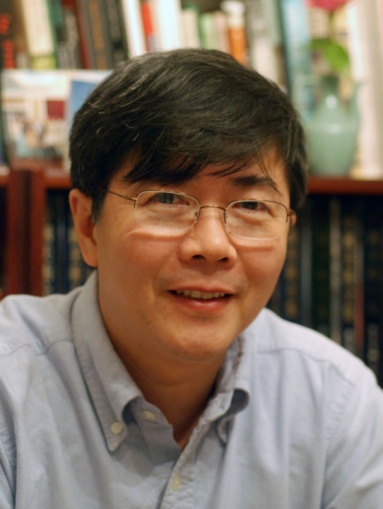 Kuiyi Shen    Professor of Art History, Theory and Criticism at the University of California, San Diego
Kuiyi Shen's research focuses on modern and contemporary Chinese art. His major publications include A Century in Crisis (1998); Between the Thunder and the Rain (2000); Shanghai Modern (2004); The Elegant Gathering (2006), Chinese Posters (2009); Chinese Art in an Age of Revolution (2011); The Art of Modern China (2012), winner of the 2013 ICAS Book Prize in Humanities; and Light before Dawn (2013).
Professor Shen also maintains an active career as a curator. Among the exhibitions he has curated, the best known have been A Century in Crisis: Tradition and Modernity in the Art of Twentieth Century China, at the Guggenheim Museums in New York and Bilbao in 1998; Reboot: The Third Chengdu Biennial, in 2007; Why Not Ink In, 2012; and Light Before Dawn in 2013. He is a recipient of awards from the National Endowment for the Humanities, National Endowment for the Arts, Social Science Research Council, Japan Society for the Promotion of Science, Stanford University, and Leiden University.
Shen was a member of the Advisory Committee for the first Chengdu Biennial (2001), the Shanghai Biennale (2002), Contemporary Chinese Art at the Guggenheim Museum (2016), and Ink Global Hong Kong (2017). He is also the managing editor of Brill's book series, Modern Asian Art and Visual Culture.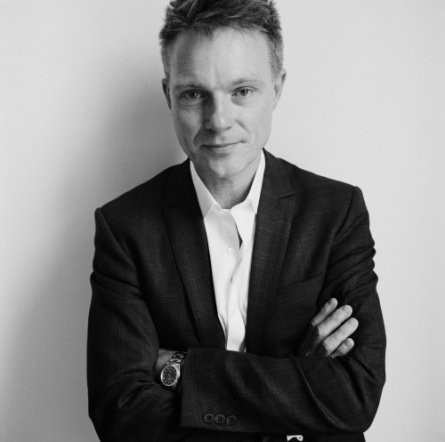 Tim Marlow        
Artistic Director of the Royal Academy of Arts
Tim Marlow joined the Royal Academy of Arts in 2014, as Artistic Director. His remit includes the RA's exhibition programme and Collection, as well as Learning, Architecture and Publishing. Prior to this, Marlow was Director of Exhibitions at White Cube (2003-2014).
He has worked with many of the most important and influential artists of our time including, Antony Gormley RA, Damien Hirst, Gary Hume RA, Anselm Kiefer Hon RA, Jake & Dinos Chapman, Chuck Close, Tracey Emin RA, Gilbert & George RA, Julie Mehretu and Doris Salcedo.
Marlow is an award-winning radio and television broadcaster, who has presented over 100 documentaries on British television. He was the founder editor of Tate magazine and is the author of numerous books and catalogues. He has lectured, chaired and participated in panel discussions on art and culture in more than forty countries.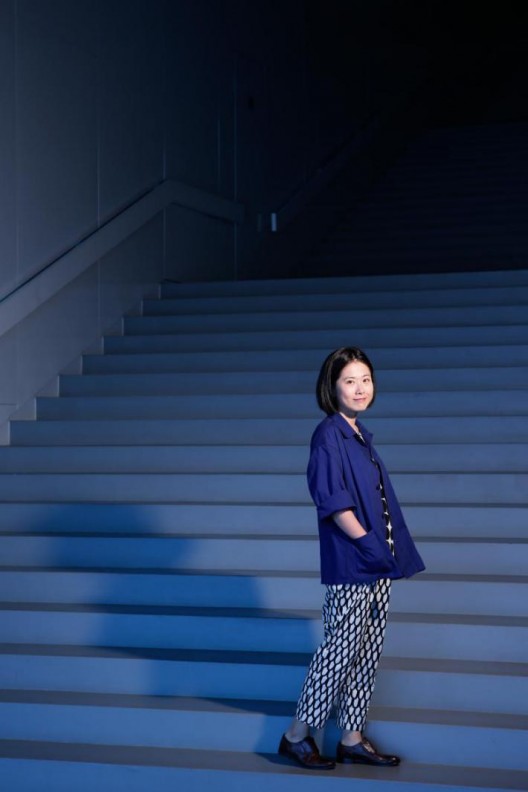 Gong Yan
Director of the Power Station of Art, Shanghai
Curator, Artist
Chief Editor of Art World magazine
Gong Yan graduated from the Ecole National Supérieure des Beaux-Arts, in Paris. In 2005, she established "O Art Center" at the Shanghai Institute of Visual Arts, focusing on unstable media art and city research, and devoting herself to providing a dynamic platform for talented young artists and curators. Her works have been shown at the Shanghai Biennale, in 2002 and 2006. She has been director of the Power Station of Art since 2013.
Recently curated exhibitions:
Yu Youhan (2016), in the PSA Collection series; Snacks (2016); Mobile Architecture: Yona Friedman (2015); Anticlimax Poetry: Kazunari Sakamoto (architecture exhibition) (2015); Decorum: Carpets and Tapestries by Artists (2014); Shinohara Kazuo (2014); Andy Warhol: 15 Minutes Eternal (2013); Power – Thonik Design (2008); Ordinary Architecture, in the  Chinese pavilion at the  11th Venice International Architecture Biennale (2008); Yona Friedman: Utopies Réalisables  (2007); Body Media – International Interactive Art (2007).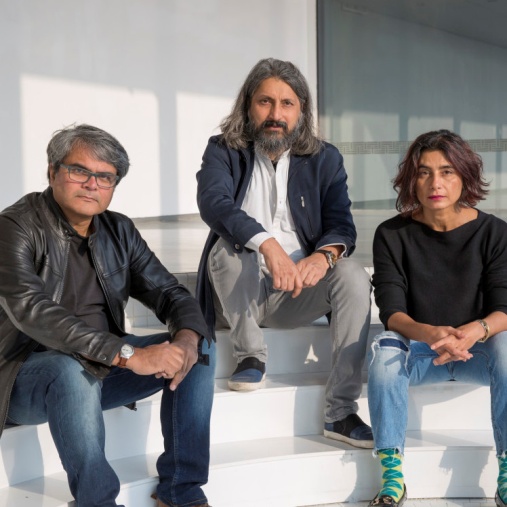 Raqs Media Collective
Raqs Media Collective (Monica Narula, Jeebesh Bagchi and Shuddhabrata Sengupta) are a contemporary art practice based in New Delhi. They have been working together since 1992. Raqs enjoy playing a plurality of roles, often appearing as artists, occasionally as curators, and sometimes as philosophical agents provocateurs. They create installations, make videos, photographs, print and online works, play with archival traces, make exhibitions and art interventions in public spaces, write essays, enact lecture-performances, engage with pedagogical procedures, edit books, design events, and foster collaborations. They have worked with architects, scholars, coders, writers, designers, translators, performers, artists, curators and theatre directors, and founded processes that have become an influential force in contemporary intellectual and cultural life.
Raqs have exhibited widely, including at Documenta, and the Venice, Istanbul, Taipei, Liverpool, Shanghai, Sydney and São Paulo Biennales. They have had solo shows in museums and educational and independent art spaces, in Boston, Brussels, Madrid, Delhi, Shanghai, London, New York and Toronto, etc. Works by Raqs are included in several contemporary art collections and museums, and their essays have been published in numerous anthologies. Raqs curated Rest of Now, Manifesta 7 (Bolzano, 2008), Sarai Reader 09 (Gurgaon, 2012-13) and INSERT2014 (Delhi, 2014). Recently, they curated the 11th Shanghai Biennale, Why Not Ask Again.
In 2000, Raqs co-founded the Sarai Initiative at the Centre for the Study of Developing Societies in Delhi, and the Sarai Reader Series, which they edited until 2013. They have been invited to teach in many institutions and self-organised initiatives. Raqs received the Multitude Art Prize in 2013.