New Year Gift Recommended by L-Art Gallery 2015
L-Art Gallery launched the "2015 New Year Gift Art Series", include artworks from artists Li Rui, Zhang Ya, Zhang Tianjun and photographer Xiao Quan, Art historian Lu Peng's latest book "Chinese Contemporary Art History: 2000 – 2010". Wish the art bring your more happinese and love in New Year.
Li Rui's paintings are as beautiful as poems written by brush and colors. The landscape he portrayed is not only a natural paradise but also a spiritual free land. With varied creative techniques and sophisticated skills, he heartily praised the natural aboriginality. People can receive the sound of nature and pure whisper from his work.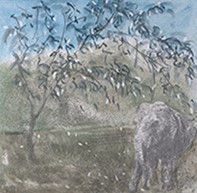 Li Rui, Strength, Pencil on Paper, 45cm×45cm, 2014   
Zhang Tianjun's painting attempts to adopt the layout of traditional Chinese painting, luring the audience's vision with delineating, tinging and texture stokes in all sorts of hues and offering a peculiar visual field. The artist does not favor the texture result yielded from piling up paints in Western oil painting. He prefers the repeated smudging brushwork in the Song Dynasty Chinese painting and likes to make slow overlying of layers in his painting.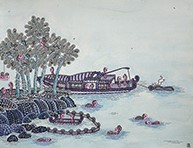 Zhang Ya, Manuscript 4, Watercolour on Paper, 28cm×35cm, 2013
Zhang Ya's works are a dialogue, an artist's consideration of self-existence and the coexistence of world, like a psychological intention related phenomenology, depicting a state of artists with a certain psychological complex combined. In addition, her feminist perspective makes the expression of her works more implicit and graceful.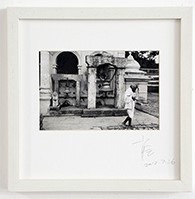 Xiao Quan's Photographic Works
Xiao Quan almost record time and change instinctively, sensibility and casual . He always observe the streets and back lanes, grasp the characters and details in this way, which makes those shuttering press by careful thinking means nothing.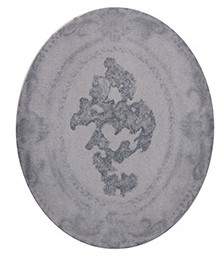 Contemporary Art in 21th Cenrury China: 2000-2009, Lu Peng, 2014
Art historian Lu Peng writing the artist's work in the grand historical sense and genuine temperament in the era of drastic changes, and through 10 years of art development, give a glimpse of social change under the tide of the times. Grasp the contemporary art now means understand the future of China society .
Or click the L-Art Gallery Weidian.
Telephone Orders: +86-28-8524 6646