Zhao Zhao, "Nothing Inside II – Paintings, Video + Music"
Zhao Zhao "Nothing Inside II. Paintings, Video + Music"
Alexander Ochs Galleries (Bessel Strasse 14, Berlin) April 27 – June 8, 2013
"Nothing Inside II," a solo exhibition by Beijing-based artist, Zhao Zhao, at Alexander Ochs Galleries, Berlin, opened on April 26, the beginning of Berlin Gallery Weekend.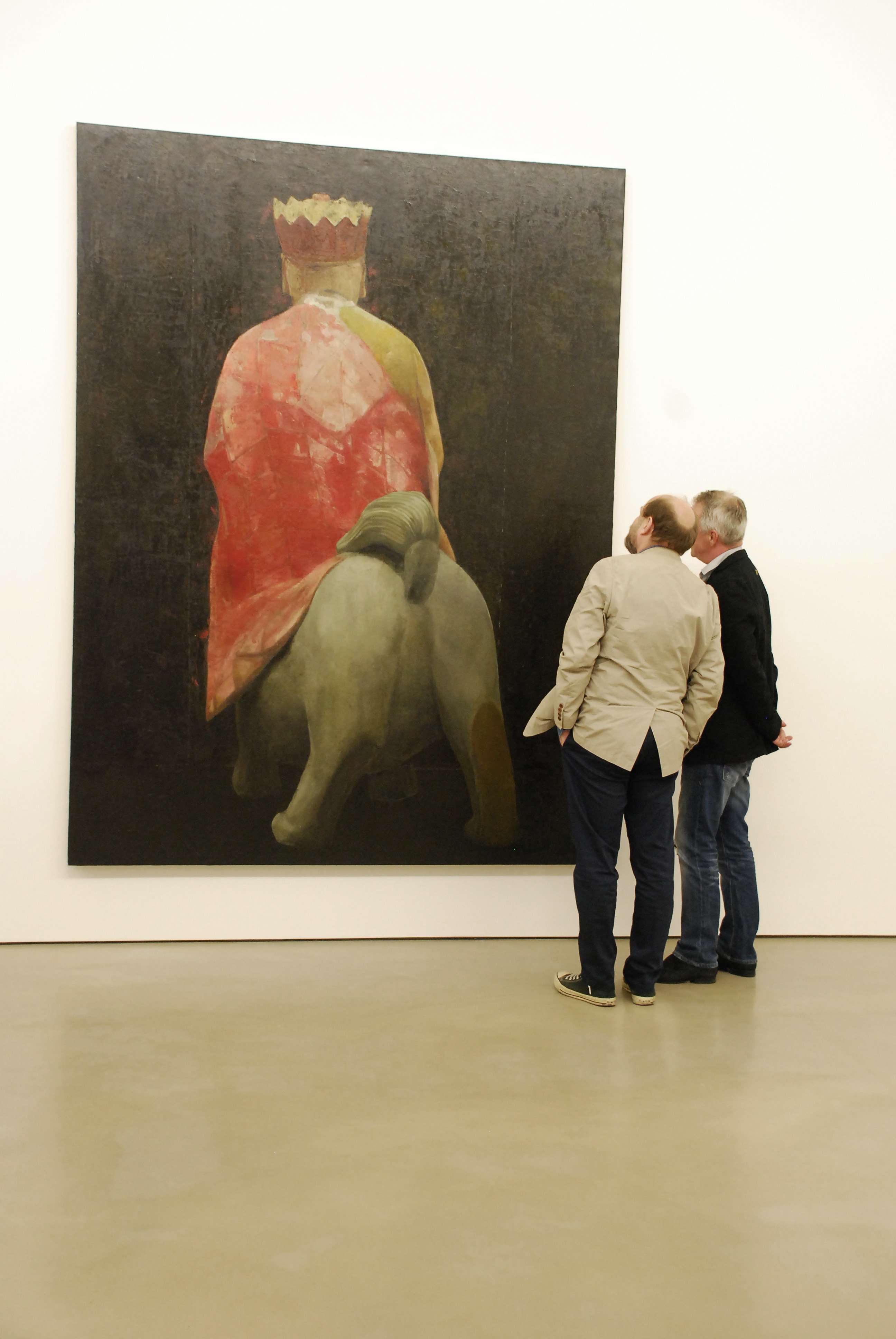 The following day Alexander Ochs hosted a talk between Zhao Zhao and Berlin curator and critic, Mark Gisbourne. This was followed by a performance by Zhao Zhao of songs from his recently released album and a lecture by Professor Dr. Klaas Ruitenbeek, Director of the Museum für Asiatische Kunst (Museum for Asian Art), part of the Staatliche Museen zu Berlin (State Museums of Berlin).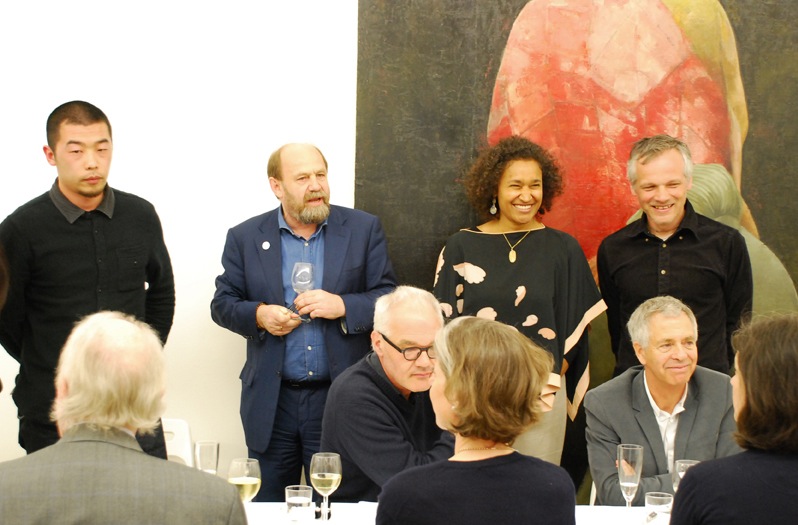 (Pictured from left) Zhao Zhao, Alexander Ochs and (seated right) Sylvain Levy, DSL Collection.