HUGO BOSS ASIA ART 2015 shines a spotlight on Greater China and Southeast Asia, with six exciting emerging artists on the shortlist
[press release]
Shanghai/Metzingen, June 25, 2015 – Rockbund Art Museum (RAM) and HUGO BOSS are delighted to announce the six shortlisted artists for the second edition of the HUGO BOSS ASIA ART: Award for Emerging Asian Artists today. The six artists selected in recognition of their artistic practice are: Guan Xiao (China), Huang Po-Chih (Taiwan), Moe Satt (Myanmar), Maria Taniguchi (Philippines), Vandy Rattana (Cambodia), and Yang Xinguang (China). The second edition of the Award returns with a focus on Greater China but also encompassing exciting artists from Southeast Asia, highlighting the rich possibilities for cultural exchange and dialogue across the regions included.
As part of the HUGO BOSS arts programme, the biannual Award aims to honour emerging contemporary artists who are in the early stages of their artistic creation and exhibition practices. "The HUGO BOSS ASIA ART Award is an important element in our Arts Sponsorship program. We are very happy to offer this platform to young talents for the second time, especially in such an important cultural context as Asia", says Dr. Hjördis Kettenbach, Head of Cultural Affairs, HUGO BOSS AG. In the second edition of HUGO BOSS ASIA ART, more in-depth research was conducted on artists from over ten countries in Asia. The six shortlisted artists were selected to participate in the upcoming HUGO BOSS ASIA ART group exhibition, conceived and curated by RAM. The exhibition will be shown from 30 October 2015 to 3 January 2016, with newly commissioned artworks to be created and unveiled specifically for the Award. The winner of the Award will be announced in November, and will be chosen based on the exhibition, receiving a stipend of 300,000 RMB to further develop the artist's practice.
Larys Frogier, RAM Director and Chair of the HUGO BOSS ASIA ART jury, elaborates on the conception of the accolade, "HUGO BOSS ASIA ART aims to develop long term and on-going examinations, combinations, confrontations between challenging topics and contexts. Indeed we consider Asia as a construction and as a question to investigate rather than a monolithic area and fixed identities. Asia is made of multi-sites to activate and to analyze in relation to its present on-going mutations, to its future development, and of course in articulation to its historical constructions."
As a defining component of each edition of HUGO BOSS ASIA ART, a jury is in charge of nominating and selecting the shortlisted artists and the final winner. In 2015, the jury comprises a strong mix of independent and institutional members who have a deep knowledge of artists and projects in Asia. Their insights into the development of the contemporary art scene in Asia today, and their clear visions of the challenges and opportunities of the future, will stimulate a strong contribution to the evolution of contemporary art in Asia, through the Award.
The 2015 HUGO BOSS ASIA ART jury is chaired by Larys Frogier, Director of Rockbund Art Museum, and consists of: Alexandra Munroe Ph.D., Samsung Senior Curator, Asian Art, Solomon R. Guggenheim Museum, New York; Hou Hanru, Curator and Critic, Artistic Director of MAXXI, Rome; Patrizia Sandretto Re Rebaudengo, Founder and President of the Fondazione Sandretto Re Rebaudengo, Turin; Ute Meta Bauer, Founding Director of Nanyang Technological University (NTU) Centre for Contemporary Art (CCA) in Singapore; Yuko Hasegawa, Chief Curator of Museum of Contemporary Art Tokyo (MOT), and Curator of 11th Sharjah Biennale; Arlette Quỳnh-Anh Trần, Curator and Writer based in Vietnam; Amy Cheng, Independent Curator based in Taipei; Doryun Chong, Chief Curator at M+ Hong Kong; Duan Jianyu, Artist based in Guangzhou; Heman Chong, Artist, Curator and Writer based in Singapore; Karen Smith, Managing Director of OCAT Xi'an, based in Shanghai; Li Qi, Senior Curator at Rockbund Art Museum, Shanghai, and Robin Peckham, Curator and Editor based in Hong Kong and Beijing.
Envisioned as an integral part of the Award, this edition will also present rich education programmes for the local and international publics. Consisting of two parts, IN-BETWEEN BORDERS and WHAT WE TALK ABOUT WHEN WE TALK ABOUT ASIA, these programmes continue to look into the region from diverse approaches, disciplines and subjects through leading thinkers and practitioners, with a special focus on the challenges in and between Greater China and Southeast Asia in contemporary art. The programme activities will take place at RAM, as well as in the home cities of the shortlisted artists in Southeast Asia, from August 2015 through June 2016. A publication will be produced in 2016 to document the full contents of the programmes.
About the shortlisted artists: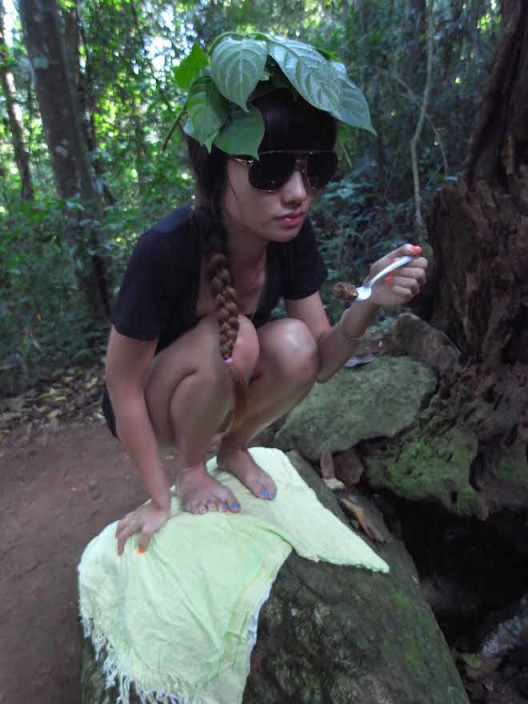 Guan Xiao
Born 1983 in Chongqing, China
Lives and works in Beijing
Guan Xiao works with multiple media including video and sculpture. She received her BA in Directing at the Communication University of China in 2006 and is known for juxtaposing the past and future, primitive and classical, crude and high-tech and combining the various elements into a distinct and unique formal aesthetic. She practices from the standpoint that the internet's openness provides a kind of flat surface on which to work, with a lack of hierarchy in the contemporary visual world.
Guan participated in the 2015 New Museum Triennial "Surround Audience" at the New Museum in New York, her other recent group exhibitions include "Don't You Know Who I Am? Art After Identity Politics" at Museum Van Hedendaagse Kunst Antwerpen in Antwerpen, Belgium and "Degeneration" at OCT Contemporary Art Terminal (OCAT), Shanghai, China in 2014. Her work also features in the book The Future Will Be…China by Hans Ulrich Obrist.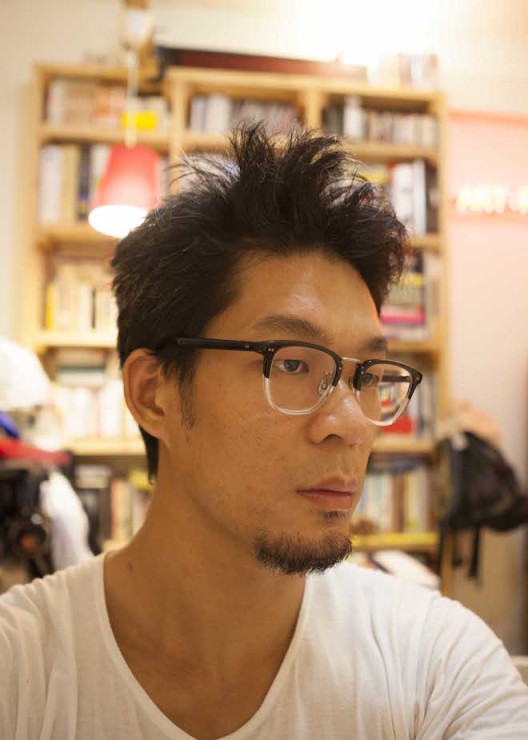 Huang Po-Chih
Born 1980 in Taoyuan, Taiwan
Lives and works in Hsinchu, Taiwan
Taiwan-born artist Huang Po-Chih graduated from Taipei National University of the Arts in Taiwan in 2011, and has since participated in various group exhibitions including "Testimony of Food: Ideas and Food" at Taipei Fine Arts Museum in Taipei, Taiwan, in 2015, and in the Taipei Biennale at Taipei Fine Arts Museum in Taipei, Taiwan and The 8th Shenzhen Sculpture Biennale at OCT Contemporary Art Terminal (OCAT) in Shenzhen, China, in 2014.
Huang Po-Chih's diverse artistic practice principally explores issues such as agriculture, economics, popular consumption and production, depicting and surveying local history and the evolution of society and the environment. Seeking points of convergence among his many experiences to serve as his text, he reassembles the fragmented historical and cultural contexts of his experiences, and manufactures daily consumer goods (or events) as "counterfeits" that form connections of social communication, with the aim of exploring how these "art (products or events)" can initiate new meanings and definitions within complex social relationships.

Moe Satt
Born 1983 in Yangon, Myanmar
Lives and works in Yangon, Myanmar
Moe Satt lives and works as a visual and performance artist in Yangon, Myanmar. Moe started creating art after graduating from East Yangon University in Myanmar with a degree in Zoology in 2005 and is part of a new generation of emerging Burmese artists.
In 2008, he founded and organized Beyond Pressure, an international festival of performance art in Myanmar. As a performance artist, Moe has performed in galleries and also on the streets of Yangon. He has been actively participating in live arts festivals in Southeast Asia and South Asia, and on the international stage. Through his travel encounters, Moe sees the differences between performance artists from both open and those from more restricted societies. While contemplating the regional landscape of performance art and on the artistic mind-set of individual countries in the region, he has developed a greater understanding of his own identity as an artist and as a person.
Moe Satt has recently participated in the 2nd CAFAM Biennale at CAFA Art Museum in Beijing, China, in 2014, and in the group exhibition "A Journal of the Plague Year" at Para Site Art Space in Hong Kong in 2013. The artist also curated the exhibition "General / Tiger / Gun" at Rebel Art Space in Bangkok, Thailand, in 2014.

Maria Taniguchi
Born 1981 in Dumaguete, Philippines
Lives and works in Manila, Philippines
Born and raised in Dumaguete City in the Philippines, Maria Taniguchi received a MFA in Art Practice at Goldsmiths in London in 2009 and a BFA in Sculpture at the University of the Philippines previously. Taniguchi was recently selected for "Art Statements" (2013), a section of solo presentations by emerging artists at Art Basel 44. Other recent projects include "HIWAR: Conversations in Amman" in 2013, a residency and exhibition program curated by Adriano Pedrosa at the Khalid Shoman Foundation in Amman; and "Without a Murmur" in 2012, a group exhibition curated by Joselina Cruz at the Museum of Contemporary Art and Design (MCAD) in Manila; and "The Philippine Contemporary: To Scale the Past and the Possible", an exhibition curated by Patrick D. Flores at the Metropolitan Museum of Manila.
Maria Taniguchui received the Ateneo Art Award for her solo exhibition "Echo Studies" in 2011 at the Jorge Vargas Museum. In 2012, she received the same award for the video Untitled (Celestial Motors) in 2012 shown at Silverlens Manila.
Maria Taniguchi concerns herself with art as the materiality itself. Through this she has explored, almost unrestrictedly, various materials and objects through forms as diverse as pottery and video. When it comes to the traditional mediums such as painting on canvas, her continued exploration of the materiality of the subject—its place in time, in history, in our visual compendium—does not cease and often results in massive pieces of entity without a traceable subject matters and is instead embedded with a kind of distributed process which makes it hard to distinguish between painted images or constructed objects.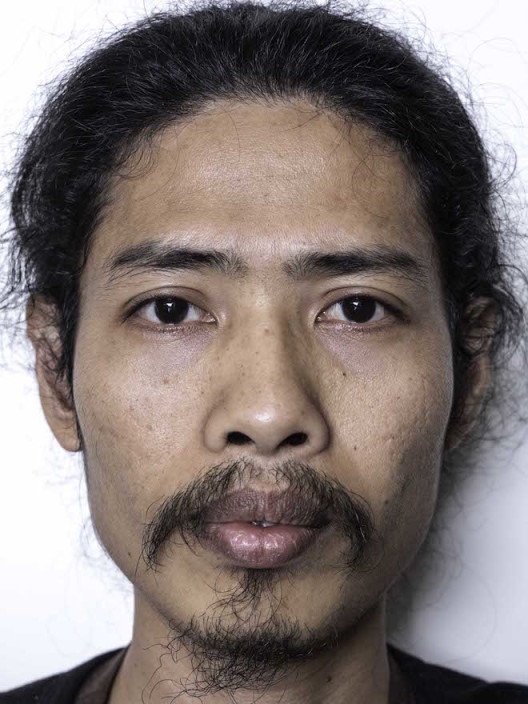 Vandy Rattana
1980 in Phnom Penh, Cambodia
Lives and works in Phnom Penh, Paris, and Taipei
Inspired by photojournalism's roots in bearing witness and its activist vein, Rattana is a trained photographer in challenging conditions in his home country, documenting natural and manmade disasters. He also experiments with photographic abstraction and makes use of medium of video. The project of recording and preserving is especially poignant in Cambodia, which lost significant historical archives during the violent cultural cleansing campaign implemented by the communist Khmer Rouge regime (1975–79). Rattana operates in a context in which the act of remembrance is a form of subversion.
Rattana's photographs do not merely communicate a state of victimhood; rather, they acknowledge the processes of survival, resilience, and healing. They present a specific perspective on modernity, one in which advanced technology equates to destruction, the recovery of nature is a form of progress, traditional and vernacular forms sometimes trump innovation, and the everyday becomes heroic.
Rattana has exhibited internationally, his recent projects include his solo exhibition "Bomb Ponds" at Asia Society Museum in New York, USA; group exhibition "Time of Others" at Museum of Contemporary Art Tokyo, Japan, in 2015 and group exhibition "No Country: Contemporary Art for South and Southeast Asia" at Asia Society, Hong Kong, in 2013.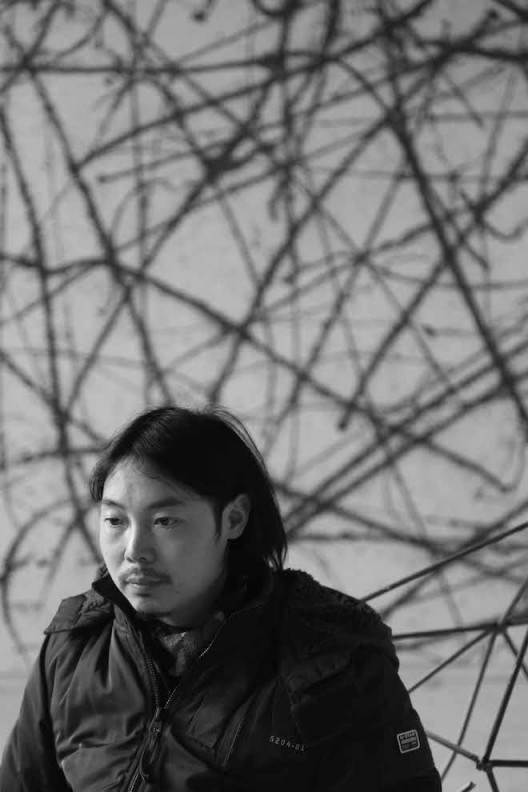 Yang Xinguang
Born in 1980 in Changsha, Hunan Prov., China
Lives and works in Beijing
Changsha born Yang Xinguang graduated from The Central Academy of Fine Arts in China in 2007, and has since participated in various solo and group exhibitions in China and Hong Kong, including his recent solo exhibition "Yang Xinguang" at Beijing Commune in Beijing, China, and the solo exhibition "Immeasurably Fair" at Gallery EXIT in Hong Kong in 2013. The artist also participated in group exhibition such as "The System of Objects" at Minsheng Art Museum in Shanghai, China, and The 2nd "CAFAM Future Exhibition – Observer – Creator. The Reality Representative of Chinese Young Art" at CAFA Art Museum in Beijing, China, in 2015.
Yang Xinguang steps back from both descriptive work on everyday life and protest work in the realm of politics. Instead, his introspective works recall the discourses of both American minimalist sculpture in terms of their phenomenological relationship with the body of the spectator and arte povera in terms of their openness towards material and space. Yang Xinguang's works often involve wood, earth, and stone as their primary materials. Despite the process-oriented nature of their production, the emphasis remains on a final, finished product.
For more information about HUGO BOSS ASIA ART 2015, please visit Rockbund Art Museum website.
About RAM
For five years RAM has been at the forefront of the growing contemporary art scene in China, presenting world-class programmes in a unique museum setting. A boutique Museum of the upmost quality, RAM holds a unique position within Shanghai's continually expanding cultural scene. The Museum is located within the Bund district and housed in an exquisite heritage Art Deco building which was renovated by architect David Chipperfield before opening in 2010.
The Museum's exemplary curatorial, education and research programmes showcase acclaimed and emerging Chinese and international artists, responding to and reflecting on present and urgent challenges of society locally and internationally. RAM presents a bold and pioneering programme of three exhibitions per year; exploring and realising artists' most ambitious projects and working with them to tailor exhibitions to the Museum and to the Shanghai context, often with a large proportion of works being new commissions. RAM devises, produces and curates its programme in-house, in conjunction with carefully selected international collaborations of the highest quality. For more information, please refer to www.rockbundartmuseum.org.
About the HUGO BOSS Arts Program
Art and fashion are intertwined disciplines, in their nature guided by innovation and creativity. Both seek to forge something new, driven by the will to capture the spirit of their time. With the aim of encouraging an exchange between the two fields, HUGO BOSS initiated its Arts Sponsorship program in 1995 as an integral part of the Company's corporate culture. Focusing on contemporary art, HUGO BOSS has supported numerous high-profile exhibitions with the intention to inspire people and to give leading artists a platform for their work. Examples of these were Georg Baselitz (1995 and 1996), Dennis Hopper (2001), Olafur Eliasson (2005), Josephine Meckseper (2007), Jeff Koons (2012) and Konstantin Grcic (2014). Moreover, HUGO BOSS has initiated two independent awards to support extraordinary talents and to emphasize their contributions to the arts. Founded in 1996 and in cooperation with the Solomon R. Guggenheim Foundation and Museum in New York, the HUGO BOSS PRIZE has b ecome one of the world's most renowned accolades for visionary contributions to contemporary art. The HUGO BOSS ASIA ART Award, introduced in 2013 and conceived and curated by the Rockbund Art Museum, focuses on promoting young emerging contemporary artists in Asia.